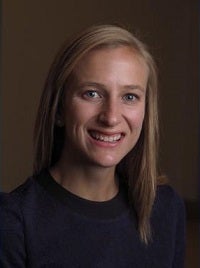 I have not attended any of my high school reunions because I didn't want to tell people that I was a teacher. I did not want to be perceived as doing something "anyone could do" or "not living up to my potential." And I did not want to defend myself or my choices because the truth is, deep down I questioned almost every day if teaching made any difference. How could I defend something I wasn't completely certain of?
The day after the election, 19 exhausted, wide-eyed fourth grade students walked into my classroom. I asked students to sit in a circle and immediately noticed that my Muslim and Mexican students sat closer to me than usual. As we started talking, I set two rules: Each opinion is valid; and you must listen more than you speak. For the next 55 minutes, we listened as some students expressed their admiration of Donald Trump and their hope for America's greatness. We listened as others questioned their safety, looked at their peers who have just spoken kindly about Donald Trump, and asked, "But how can someone who hates my family be a good leader?" They wondered if they were still accepted in our classroom, school, and country. At the end, we developed a list of agreements that hang outside of my classroom today. We agreed that we all matter, that we respect each other and support each other for who we are, that we give everyone a chance and are honest with each other, and that we trust each other's stories. My students cannot enter the classroom unless they embrace these agreements. I hope that they become ingrained in the people they become.
As a teacher, my job is to shape my students into people who will listen, think, problem solve, and lead. I have never embraced this monumental responsibility more fully than in the last few weeks. What can I teach in these difficult moments? How can my response shape better listeners, thinkers, and leaders?
Today it is tempting to close the door of my classroom, to keep out the injustices and the overwhelming exhaustion of change, and just do the work of teaching the curriculum. But I know that this is not enough. To develop thinkers, problem solvers, and leaders, every teacher must teach empathy, critical thinking, questioning, and listening. A child's experience with one great teacher may change her life, but a child's experience of a great system of education will be equalizing and provide all students with the opportunity to achieve. One way to get there is to build the capacity of our teachers.
As a teacher, it is my responsibility to create the conditions for my students to think through and carefully consider conflicting mindsets. As a colleague, it is my job to challenge the status quo of my colleagues in my building, district, and state.
I made the choice to join Teach Plus as an opportunity to use my voice to affect a system larger than my classroom, and my dream is this: If we can create a system that fairly develops, evaluates, and compensates great teachers, then we can make a great education the right and the equalizing system that it should be. As a nation we must recognize that our teachers are the first line of defense in developing the future, and we must support teachers in this work. We must reward them with increased compensation but most importantly with greater respect.
There are still plenty of things I am uncertain about. How will I make this dream a reality? How do you quantify great teaching? What measure shows the true effectiveness of a teacher? But there are a few things of which I am absolutely certain. Great teaching makes an incredible difference, possibly one of the most important in this tumultuous, polarized world. Teachers must be empowered to grow and develop as leaders so that we're ready to face the responsibility of teaching every child - and so that we're proud to say what we do at high school reunions.
Elizabeth Fitzgerald is a Teach Plus Colorado Teaching Policy Fellow and a 4th grade teacher at Sagebrush Elementary in Aurora, Colorado.
Popular in the Community