A wave of reports poured through the media this week saying that recently recaptured drug lord Joaquín "El Chapo" Guzmán Loera "could be tried in Brooklyn," where he is indicted on murder and narcotics trafficking charges.
That tentative statement has been true since at least 2009, when a federal grand jury in the Eastern District of New York first indicted Guzmán. The same parade of reports, often with virtually identical headlines, popped up after he was captured last month.
Brooklyn may have an advantage over other jurisdictions hoping to prosecute Guzmán partly because U.S. Attorney General Loretta Lynch, who has prosecuted narcotics cases, served as the chief federal prosecutor in Brooklyn during the time when his indictment was updated to include murder charges.
But the prediction that Guzmán might come to Brooklyn is premature. He might not stand trial there or anywhere else.
Here's a few things that could happen instead. 
He could indefinitely avoid extradition.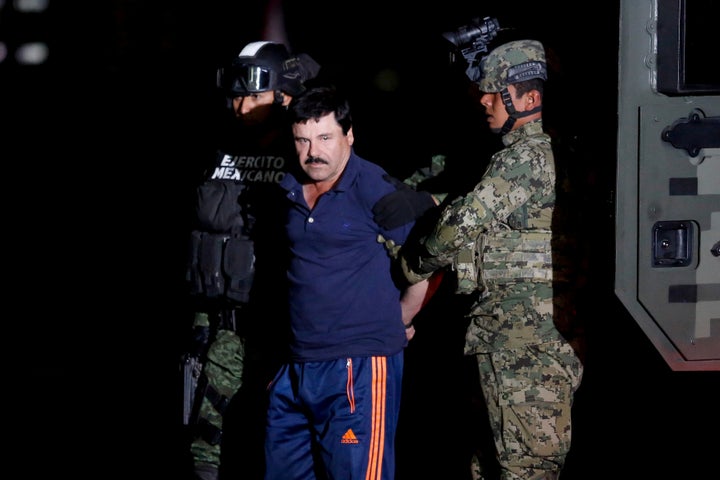 Mexican law offers lots of opportunities to challenge extradition. Guzmán had won a tentative injunction against extradition before he was even recaptured last month. He's since filed several other challenges to his extradition in Mexico, as well as submitting a claim in court that prison authorities are abusing him. His lawyers allege human rights violations including that guards wake Guzmán every two hours and expose him to freezing temperatures. 
El Chapo could be tried somewhere else.
He could escape again before getting extradited.
It may sound far-fetched, but he's done it twice before and facing extradition to the U.S. makes the will to escape all the more urgent. Guards may surround him 24 hours a day and move him between cells periodically, but those extraordinary measures likely won't last because they're too expensive, according to former Mexican intelligence official Alejandro Hope.
"Could he escape again? Yes," Hope said at a conference at the Wilson Center last month. "At least don't rule it out. That should be the ruling hypothesis."
El Chapo could break out of a U.S. prison.
As Mexican officials repeatedly noted when criticized for letting "El Chapo" break out of jail in July, sometimes Americans who are way less powerful than Guzmán also manage to escape from maximum-security prisons.  
He could plead guilty.
PHOTO GALLERY
The Hunt For El Chapo
REAL LIFE. REAL NEWS. REAL VOICES.
Help us tell more of the stories that matter from voices that too often remain unheard.