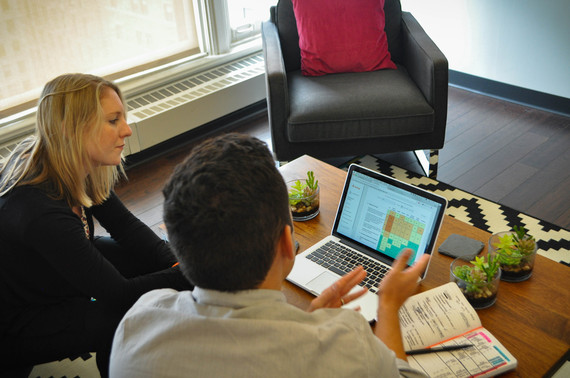 Education technology is quickly growing into a loud, crowded and even confusing space. However, with thousands of startups coming on board every day, how do we break through all the noise? As any teacher would tell you, the bottom line for any educational product must answer one fundamental question: Does the tool or resource help teachers make learning more effective for their students?
I had a chance to chat with Jeremy Rogoff, CEO of KickUp. He mentions how empathy played an important role in the development of his product and how it continues to help their company grow and meet the needs of teachers.
Jeremy, if you were chatting with a friend about KickUp's story, from founding until now, how would you describe it?
Anything but a straight line. As a high school math and Spanish teacher in rural Arkansas, I felt frustration with the quality and relevance of my "professional development." The district and school leaders had good intentions, but there was no feedback loop to help them understand how PD translated into practice, let alone what was making an impact. In 2014, I joined up with a fellow teacher, Vicky Kinzig, and left the classroom with the broad goal of radically improving PD for teachers.
One of the things we did early on--and something that lives in the DNA of our company--is continually seeking feedback. And it was feedback from teachers that encouraged us to scrap our first product. Early on, we created a platform that "matched" teachers for mentorship in exchange for professional development credit.
We received great feedback from investors. We did well in pitch contests. But there was one giant problem: we struggled to engage and retain our users. Without teachers, we had nothing. We were stuck.
Two things happened in 2015 that proved turning points for KickUp: we brought on Eric Krupski as our CTO, and won a seat in Imagine K12, a program with a deep commitment to teacher-centered design. We packed up and moved to Silicon Valley, where we joined a cohort of entrepreneurs that were trying to solve big problems in education.
During these four months, we talked to hundreds of people--teachers, instructional coaches, school leaders, and administrators. At all levels, school staff was struggling to identify and measure their educators' needs and justify their professional learning strategies.
That was a huge "aha" moment for us. And that feedback inspired us to build an entirely new (albeit rough-around-the-edges) product within the month.
We had no idea at the time, that a year or so later the Every Student Succeeds Act (ESSA) would put such a big emphasis on evidence-based PD. That's really driven demand for our work and positioned our solution as a critical resource for districts.
Let's chat about personalized professional development for teachers. How does KickUp stand out in this area compared to other offerings?
When we talk to teachers and school leaders, we hear time and time again that the challenge with creating a feedback loop around PD isn't just about a lack of data, but about making sense of data. While "big data" has taken hold as a buzzword in education, those that can analyze and act on data in a nuanced way are few and far between. At KickUp, we're helping to bring these high-leverage practices to any district setting. Most of our users don't have a degree in data science, and yet they need that expertise to support teachers effectively. We like to think of our work as helping K-12 move from "big data" to "big synthesis" in PD. Making data accessible and meaningful to every educator has become our mission.
If we do our job well, we help educators and district or school leaders do three things: clearly assess needs and organizational goals, determine progress towards these goals, and prioritize next steps.
How does KickUp benefit teachers, administrators and an entire school district all at the same time?
KickUp helps teachers and district leaders understand how and whether their PD investments are affecting practice and shaping outcomes in the way that they intended. For teachers, KickUp is about making their voices heard, and creating opportunities to share and scale best practices. For instructional coaches and administrators, we take away a lot of the guesswork by simplifying the planning, coordination, and follow-up process with their teachers. And for school districts, we provide a means to assess trends and allocate professional development resources using synthesized data.
Can you give us an example of these benefits?
Pleasanton Unified School District in California began using KickUp with the goal of better understanding the impact of their professional development. They collected feedback and walkthrough data on their PD days, and then used our dashboards to drive action plans for their instructional coaches and plan their follow-up professional development days. Pleasanton then expanded its use of KickUp by collecting feedback around their curriculum adoption and strategic plan.
For Pleasanton, this was eye-opening: they recognized they were spending resources to make professional development happen--teacher time, hiring substitutes, leveraging instructional coaches-- without any idea of the impact from this investment. KickUp also gave them an easy tool for practically leveraging educator voice in making important decisions about resource allocation.
The leadership in the district told us that our partnership had produced a "second-order change" for the district. It built transparent communication within the district: from individual teachers--to coaches, principals, and department heads--and all the way up to the district office.
As an educator myself, I like the fact that teachers founded your company. Do you believe this has made a difference regarding your success?
Yes, absolutely. We built the product around valuing teacher feedback, and we put that into practice in hiring. We intentionally recruit people who have deep connections to education--in fact; nearly every member of our team has direct classroom experience.
The impact isn't just hypothetical--the team's empathy for the teachers that use our technology is what makes the experience work in the real world. Many of us know first-hand what great instructional support can do, but we also remember the frustration we felt when professional learning didn't meet our or our students' needs. We bring that experience to work every day.
Can you tell us something that has been surprising to you along this journey?
As an educator, I don't think I ever realized the amount of planning and coordination that went into my professional learning experience. I looked at everything through the lens of my classroom. In talking to educators across the country, I've been surprised how much time, effort, and care goes into the process of professional learning, and the complexity of how a school district operates. I think now more than ever; school districts face incredible pressure to change--from parents, the school board, and state--and they must show accountability for their results.
In the long run, I think this transparency is a good thing, but in the medium term, it means an education landscape that is overcome by the "solution of the day" or the "initiative of the week," when actually, school and district leaders just want better results for kids. This noise can distract us from the ultimate goal of improving outcomes for students in the classroom every day. I think that is where district leadership can play such a clear role: helping educators remain focused on that end goal, and helping them to prioritize the instructional practices that will lead to the greatest impact.
For teachers who want to step out of the classroom and move onto the entrepreneurial stage, what advice can you share?
Pick a problem that you are passionate about and be prepared to spend at least a decade deep in the weeds of that problem. Listen to people affected by that problem to make sure you understand the problem. Be able to quantify the problem--in terms of time, money, or outcomes. Find a co-founder who is equally passionate about the problem, with complimentary skillsets. Working together, you have an advantage in solving the problem.
What's on the horizon for KickUp come 2017?
We're continuing to grow our set of tools to meet the needs of our districts. In 2017, our clients will be able to use KickUp dashboards in more flexible ways to collect, analyze, and synthesize data in ways that promote action. Our database of goals is increasing.
The features and services we're building will allow for stakeholders in the district to use data to answer specific questions of instructional practice. For example, how are PLCs leadings to impact in the classroom? Which sub-group of teachers need support, and what type of learning are they seeking? How can we tie professional learning to formative assessment outcomes while ensuring teacher voice is central to decision-making? Flexibility will be key to ensuring that districts can use KickUp to solve problems in real time.
Finally, please tell us how teachers, administrators and school districts can reach out to you for a demo.
We would love to hear from you. Contact us on our website at kickup.co or send me an email directly to jeremy@kickup.co to set up a demo.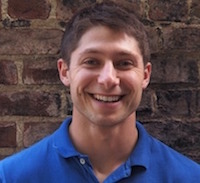 About: Jeremy Rogoff is the co-founder and CEO of KickUp, a leading professional learning data analytics company. KickUp provides K-12 organizations an actionable and coherent way to assess the ongoing impact of their professional learning efforts. At KickUp, Jeremy oversees company strategy, and partnership development. Since releasing its latest analytics platform, KickUp has served over 800 schools across the country and raised $1.5m in outside capital from leading industry investors. Jeremy earned his B.A. from Washington University in St. Louis and was previously a high school math teacher in Arkansas and Washington, DC.
______________________________________
About Robyn Shulman, M.Ed.
I am honored to be an official education and edtech thought-leader on LinkedIn, with over 40,000 followers in my field. Please reach out to me anytime.
I am the founder and senior editor of EdNews Daily. We interview and work with education startups, teachers, advocates, Shark Tank winners, entrepreneurs, innovators, nonprofits, and education game-changers. Some of our partners include 51Talk, Share My Lesson, EdTechUpdate, Milewalk Academy, MyColLife, Edcast.com and our newest partner, BigMarker.
Calling all HuffPost superfans!
Sign up for membership to become a founding member and help shape HuffPost's next chapter