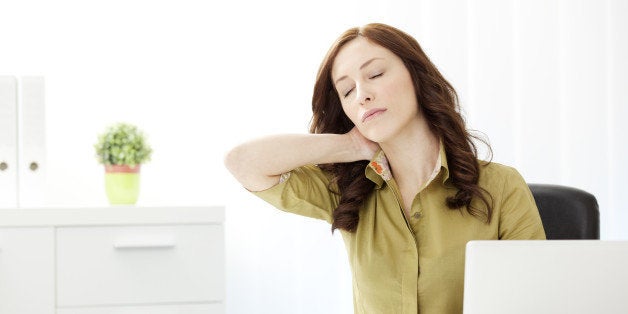 Millennials, aka Generation Y, are a precarious bunch - I'd know, I am one. We're leaving college with astronomical amounts of debt, we're more depressed and anxious than we've ever been, and a record number of us are suffering from that wide-reaching phenomenon known as Imposter Syndrome. In our fast-moving society that relies on technology and Tinder to get by, it's become clear that there are two kinds of millennials: Those who've made a five-year plan and are sticking to it and those who have absolutely no idea what they're doing.
There are a lot of reasons for this. Maybe it's because we take career planning when we're sixteen and really, who knows what they want to do at twenty, let alone at sixteen? Maybe it's because the job market is constantly fluctuating and we can't switch our majors fast enough to respond. Maybe it's because we're asked to take elective courses in Latin or basketweaving instead of having a mandatory course on job preparation (co-op and internship-based programs are the obvious exceptions).
This lack of preparation has led to a generation that has a really hard time getting hired. As a coach who works with millennials, I have witnessed firsthand of benefits career coaching for confused millennials; it gets them on the right path so they can get hired in jobs that help them lead happy and fulfilled lives in jobs that they love.
But what about those millennials who have it all figured out? That's who I'm more interested in right now - the ones who are doing everything 'right.'
No one really worries about their young co-workers who are doing well, do they? We all know how to compliment them, we can give them great performance reviews, but do we really look out for them or help them to figure out what to do next and how to advance their career? More often then not, the answer is no. But these are actually the people who need career coaches the most.
For these "successful" millennials, getting a job out of college was easy. They probably diversified their skill set, studied for every test, or were expert networks. But there's no primer, certainly not in University, that prepares millennials to move up the ladder, and with increasing expectations placed on every employee in pretty much every company, willing mentors are few and far between. That leaves them to figure it out on their own. But it doesn't have to be that way.
The time to intervene, dear driven millennial, is now, before you hit year four in your five year plan and realize that you're not going to reach any of your year five goals because you didn't know what to do in years one through four.
Career coaching has many constructive benefits that can help high-achieving millennials achieve success in a way that doesn't cost them their happiness or mental health. Coaches can help millennials decide between a promotion or graduate school, help banish feelings of imposter syndrome by focusing on a client's strengths and providing suggestions to help them fix any gaps in their knowledge, and help craft a strategic plan to ensure that clients' goals are met on a timeline that is realistic.
Chances are, if you're a driven millennial, you know where you want to go, but the timeline and the steps to ensure that you get there might not be as clear as you think. A career coach can help you assess where you are now and how much work you have to do to get to your ultimate ambition, and they can help you break down that long-term goal into, smaller achievable tasks, and let's face it, you probably like the comfort of lists and steps. Maybe you're going to need to put a few lunch meetings on the books with people who are in the position you eventually want within your company. You might need to job shadow. You might need to reach out to professional mentors. You might need to go back to school to get an MBA or a master's degree. Maybe you need to leave your company - how are you going to do that? What's the timeline? Are you financially secure to weather the storm if an offer falls through and you have to go back on the market? A career coach can help you figure out the right time to make all of this happen - and if you're staying in house, we can even help you figure out how to get your company to pay for your training, in some cases.
Fellow driven millennials, you should be sitting down with a career coach. Without the helpful advice of professors or clear mentorship in your office, you're probably floundering, and a career coach will help you get to where you go. Our only goal is to help you get what you want, and at the end of the day, having an external opinion from someone whose job is to help others succeed at theirs can only help you, not hurt you.