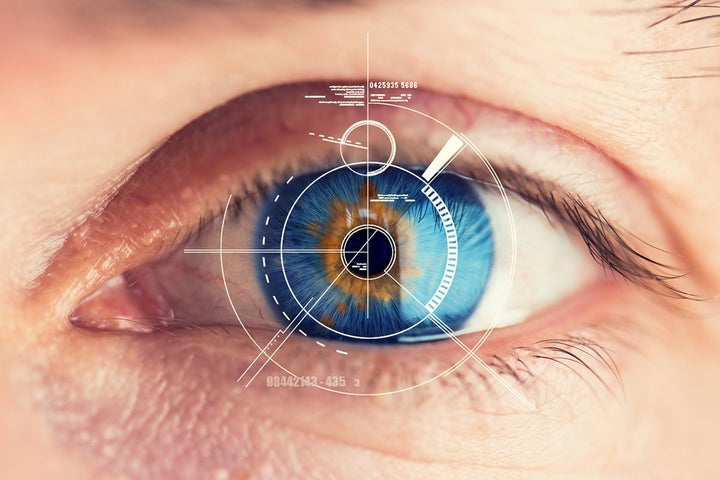 By Ben Plomion, CMO, GumGum
An image is worth a thousand words, so the saying goes. But with the meteoric rise of image-first social giant Snapchat, '350m snaps shared daily are worth $22.2bn' is arguably the modern replacement of this classic English idiom.
But where there is a rising tide, all boats rise, not least here for advertisers who now have a real opportunity to tap into the vast potential of a growing image-based advertising revolution.
Snapchat's rise should come as no surprise; it's merely reacting to two consumer trends we've been seeing for some time: image-based communication driven by mobile penetration rate. UK smartphone penetration now stands at 81 percent, rising to 91 percent for those aged 18-44 years old. And a staggering 31 percent of smartphone users make no traditional calls in a week.
Sharing photos is becoming more and more common in person-to-person interactions – the meteoric rise of image-first social platforms like Snapchat, Pinterest, and Instagram is testament to that.
Millennials were of course the first to embrace the leading photo sharing networks. A recent poll by GumGum into consumer behaviour on these platforms found younger users are turning to them for a sense of community. They prefer content to be original and authentic, rather than reposted. They're also more engaged by image-based communications, with only 28 percent saying they pay attention to accompanying text.
So with literally billions of images uploaded and shared daily on the internet, there's an opportunity here for advertisers to get to know their consumers in the language they speak: images. One of the key tools in automating the analysis of this information treasure trove will be the visual branch of AI, image recognition.
What image recognition means for advertisers is the ability to analyse in real-time the vast quantity of shared, saved and viewed images across all platforms, apps and mobile devices – about three billion uploaded every day.
This then opens up the possibility of serving image-based ads, contextually-relevant to the content people are viewing and sharing. These ads can even be served as 'in-image ads', subtly placed within editorial images to ensure the seamless user experience consumers desire.
It has been estimated that the global image recognition market could be worth more than $29 billion by 2020, highlighting the huge opportunity open to advertisers. Needless to say, Snapchat, Twitter, Facebook, Microsoft and Google are all getting in on the action by investing heavily in these capabilities.
The prospects of image recognition are particularly exciting where it feeds into creative. The technology is enabling advertisers to deliver campaigns that are interactive or fun and more enticing for consumers. It can boost emotional impact, and enhance brands.
Take, for example, John Lewis' campaign weaving Snapchat into its Christmas marketing campaign. Lewis teamed up with Snapchat to develop a filter powered by image recognition around 'Buster the Boxer' filter, the canine featuring in its 2016 Christmas ad. Consumers were then allowed to overlay their faces with Buster's features, which sparked an internet craze. This injected another layer of emotion into the annual Christmas ad battle.
Or how about MEC Global's recent campaign with B&Q. It utilised image recognition technology on GumGum's platform to serve up contextually-relevant, in-image ads of B&Q's paint offering that matched the predominant colours contained in editorial images. The campaign drove awareness of B&Q's in-store paint promotion where consumers could enter a store, present a colour they found, and have it created bespoke, again using image recognition technology.
Advertisers have a wealth of options at their disposal thanks to digital marketing coming of age; from connected billboards, VR/AR to mobile, and even chatbots. Image recognition is already impacting all of these areas and will uncover many more opportunities in the future. We're really just at the beta stage in terms of what this technology could deliver.
One thing's for certain though, images are becoming a primary form of communication. The internet is already a place where text is having a relegated importance and influence, and brands must adapt now if they want to stay relevant.
About Advertising Week Europe
Now in its fifth year, Advertising Week Europe is a hybrid of inspiring thought leadership, entertainment and special events celebrating the industry and its people. For one week, from 20–24 March, the brightest leaders from the marketing, advertising, technology and entertainment industries join together in London to share their visions, passions, and best practices. From seminars and workshops led by some of the greatest minds in the industry by day, to world class entertainment in London's most iconic venues by night – Advertising Week Europe's premier roster of events is like no other.
Related
Popular in the Community