Make sense with stories. If you give people facts without a story, they will explain it within their existing belief system. The best way to promote a new or different belief is not with facts, but with a story. – David Gray
Most of the successful business leaders that I have had the privilege to work with were great storytellers. These exceptionally gifted storytellers would educate, inspire and ignite positive action by clearly articulating a narrative led with answering the why, while being forward looking, vulnerable, optimistic, purposeful, empathetic and most importantly inclusive.
Ray Wang, bestselling author, futurist and a world-class storyteller, and I recently invited three amazing storytellers to our weekly show DisrupTV. Our goal was to learn more about the art of storytelling and the importance of storytelling for business leaders.
We began by speaking with a Mike Bonifer, a master storyteller. Bonifer is the co-founder of bigSTORY, a consultancy focused on organizational storytelling, which accounts for how stories form in networks, influence behaviors and shape the future. By using games as the 'engines' for co-created stories, Bonifer and bigSTORY design ways for companies to get more value out of data, engage employees, and drive customer advocacy across their networks.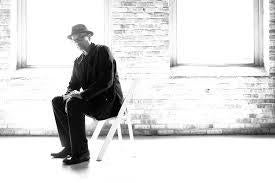 In 1980, Bonifer was working at Walt Disney Studios where he was the lead publicist for the motion picture TRON. He was also the founding producer for The Disney Channel, where he produced and directed several award-winning series. Bonifer is also the author of GameChangers: Improvisation for Business in the Networked World.
Bonifer began mastering the art of storytelling while marketing TRON. The amazing combination of design work and the use of computer animation was highly disruptive, pioneering and artistic work.
Why is storytelling important to organizations? "Stories are what connect us all. Stories are how we make sense of the world. Stories give context to information. Leaders of organizations are generally the chief storytellers and they are talking to the marketplace employees about vision of the company and their intentions for the future. The difficulty that leaders have is translating that into operation," said Bonifer.
A story can help companies align their vision and operations. - Mike Bonifer
Bonifer and his team help businesses leaders develop a non-linear and collaborative method of develop stories. Employees, business partners and customers can co-create meaningful and inspiring stories by developing a shared vision. The key to success in a networked world is to adopt a collaborative storytelling framework.
How do stories form and why? Bonifer believes that stories are generally a combination of when intentions towards the future meet an organization's history. Some of the most difficult choices that organizations have to make is about which parts of their history to carry forward in order to best effectively progress towards a desired future. What is your vision? What is your intention? By answering these questions, we can apply filter to our history and only pull forward the relevant pieces.
Stories have to be authentic and more than just history and data. The curation process involves co-creation in the present and to ensure that we are in the moment. - Mike Bonifer
Bonifer had a brilliant observation of our recent presidential election and the power of storytelling and use of social media, specifically the use of Twitter. Bonifer points to the economical use of the platform with authenticity, frequency of sharing in the 'story cloud', and speed of storytelling as the key difference between the two parties.
What are the relationships with games and storytelling? Games are story engines. There is always a game. Every game has infinite possibilities. And finally, there are infinite games. Every game played has its own story. None of the stories or outcomes are alike. Bonifer believes that businesses must be in the generative model of story development – always making new stories in the most economical and accelerated methodology. Bonifer is an amazing business, marketing and branding thought leader. You can follow Bonifer on Twitter at @Bonifer.
Ray and I also had the privilege of discussing the power of storytelling with Rich Kylberg, CMO of Arrow Electronics. Arrow Electonic is a Fortune 150 company with $23 billion of annual revenue. Kylberg was introduced to us by Kare Anderson, an Emmy award winning, TedTalks speakers who is considered a world-class storyteller. Kylberg reports directly to Arrow CEO, and his spheres of influence include global branding, internal communications, media/public relations, events, government relations, financial communications and corporate social responsibility.
Kylberg, as the marketing leader of Fortune 150 Arrow Electronics, exemplifies how 'caring about people' helps. He is a five-time Ironman finisher, and was a qualifying member of Team USA for long course triathlon. He bring focus, passion and discipline to fuel marketing innovation and powerful storytelling at Arrow.
Arrow used technology to help quadriplegic Sam Schmidt do something that he viewed as absolutely and completely impossible: to drive again, first on a racetrack and now on the streets with his driver's license. Kylberg and his team shared this amazing story of developing branding awareness by creating a unique story that would illustrates Arrows capability as a world-class technology leader. You must watch the video for this incredibly inspiring story.
Henry Ford said, "Coming together is a beginning; keeping together is progress; working together is success." Part of Arrow's mission is to forge unlikely collaborations across businesses, geographies and sophisticated technologies in order to catalyze powerful transformations.
According to Kylberg, unlikely partnerships can bear the sweetest and most surprising results, such as your work at an orphanage in Tanzania. Kylberg and his team took a shipping container can converted to a computer lab to be used by Tanzanian orphans. These kids for the first time were exposed to computers and technology.
Kylberg advice to business leaders is to do good. "I believe our profession is noble. As marketers and as communicators, we have the power to change the world and we can change it for the good. In order to be a successful storyteller is to be different. There are lots of tools and techniques, but what is important is to do something that no one else has seen before," said Kylberg.
Kylberg trusts his gut and instincts to produce amazing content. His team is developing beautiful, breathtaking content by creating content from the heart. This takes amazing courage.
"It takes courage to do things differently and to change the world." – Rich Kylberg
Another brilliant storytelling that Ray and I love to learn from is Heather Clancy. Clancy's articles have appeared in Entrepreneur, Fortune, The International Herald Tribune and The New York Times.
Clancy is a contributing editor to Fortune and the author of Data Sheet, Fortune's daily newsletter about the business of technology. Clancy is also a senior writer for GreenBiz.com.
We spoke with Clancy about the importance of positive and inspiring storytelling, Consumer Electronic Show 2017 and the future of artificial intelligence, virtual personal assistants, Amazon Echo and Alexa, Smart connected cars, Internet of Things and much more.
When Ray and I want to learn more about technology and industry trends, we go to Clancy for here exceptional point of view. Clancy is an awesome follow on Twitter at @greentechlady.
A good story can change the world.
Support HuffPost
The Stakes Have Never Been Higher
Related
Popular in the Community