September marks the beginning of Prostate Cancer Awareness Month, and we're putting a call-to-action to all men: Get your baseline PSA blood test if you're 40 years or older. But of course, we know most men will not take this initiative, so this is an open letter to all women.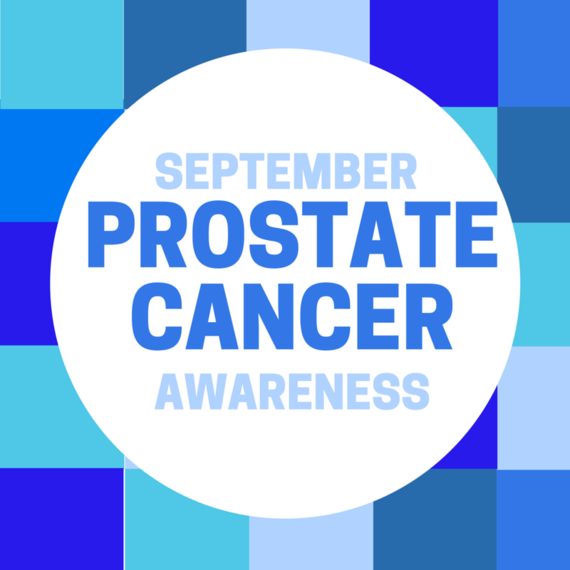 Think back. When was the last time your husband, boyfriend, father or brother went to the doctor?
One year? Two years? Five years? If they did, chances are it was because their wives or other family members pushed them to go. Are men embarrassed or indifferent to health and prevention? Do they just not care? Is it something they rarely think about?
Whatever the reason, this long-time habit (and common sitcom joke) has resulted in a less proactive attitude for long, and short term health, and affects every man in the United States. I declare this attitude towards men's health a huge problem in our society.
In younger men, prostate cancer is more likely to be aggressive as determined by researchers at the University of Michigan. They found when it occurs in young men, it's likely due to a rapidly growing tumor. In the last 20 years, prostate cancer has increased six-fold in younger men.
This is why I recommend every man get what we call, a baseline PSA screening, starting at age 40. A baseline PSA screening gives urologists a starting point to then measure the velocity of a man's prostate specific antigen level. The normal range for a PSA is 0-4. It is our first line of defense against prostate cancer and prostate diseases. From here, this is where individualized care matters most. There aren't any averages to follow but in general, the velocity of a PSA should not increase more than 0.7 within a year, hence the importance of following a trend.
When it comes to prostate cancer screenings and men's health, we have to change this thinking. Health messages for men lack proactive tones. Over-treatment and over-diagnosis have been a concern but that is not a justifiable reason.
If we look at a man in his 40s and lead him to only follow these guidelines, he will do so. But he may be unaware of his specific risk factors like family history, obesity or race. These factors directly relate to his chance of having prostate cancer. If we don't educate him, he may overlook important aspects of his health.
The Rising Cost of Health Care
The cost of health care, specifically cancer care, is rising. Both obesity and diabetes epidemics in the U.S. influence the growth of cancer in men. We've also seen cuts in government coverage for preventive health care like mammograms and PSA screenings. I cannot stress enough the importance of being your own advocate. Educate yourself and your loved ones; make health your priority and personal responsibility.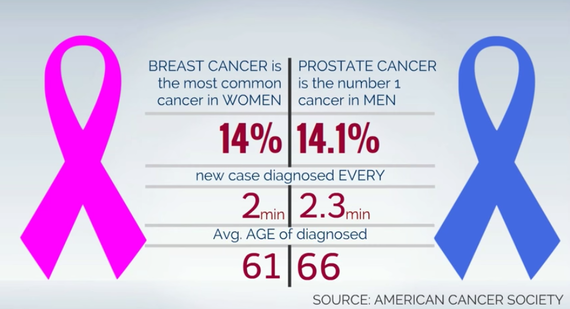 Women as Advocates
When it comes to screening, women are extremely proactive. Annual preventive exams for women compared to men are far from balanced. Women are encouraged get an annual pap smear, mammogram and colonoscopy because they are at an increased risk for specific cancers based on their age. Why isn't this same philosophy applied to men?
Take the #SamadiChallenge
According to the U.S. Department of Labor 2008 survey, women make 80 percent of family health care decisions. I propose we get them involved in a big way concerning men's health. This is we continue to empower women to take the #SamadiChallenge.
The challenge:
• Get one of the men in your life to get a PSA screening
• Post a video on our Facebook page: Women for Prostate Health challenging three of your friends to do the same
Will you join me?
I hope you will join me in educating and spreading awareness for prostate cancer prevention. Look around at all the men in your life and know you are the difference. We have to work together and change the conversation around men's health and prevention. Do it for him, yourself, your children and for the health and betterment of our society.