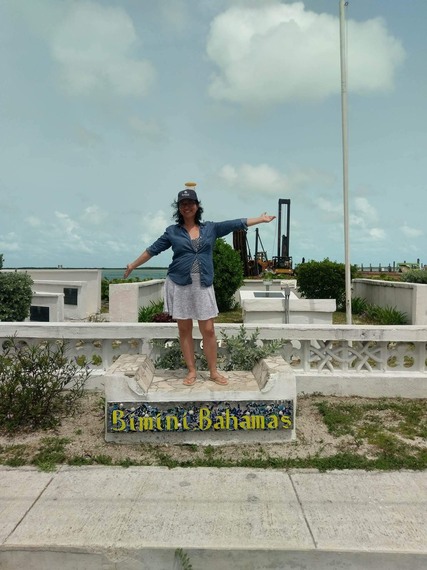 Becoming a parent means shifting your entire life around. For those who travel, that might mean putting a stop to solo travel, or travel altogether. There's a large number of parents, of mothers especially, who never or rarely travel without their brood. For some, it's a lack of access to available or affordable childcare. Other moms might feel a sense of guilt for going out without their kids, especially if the destination is far away or the length of the trip is considerable. Some moms might also be dealing with separation anxiety. There's nothing wrong with only wanting to travel with your family (in fact, I encourage it), but there's also nothing wrong with wanting to travel on your own.
I first started traveling regularly when I was in my early 20s. Back then I was single and child-free, which made last-minute trips and longer stays much easier. Now that I have a husband and a toddler of my own, there's lots more to consider when I plan travel. Whereas I used to save money by couch surfing or staying with friends, I now need to book a room that's comfortable and clean enough for three people. I also can't plan to go anywhere that might not be child-friendly, though that used to make up the bulk of my destinations. I certainly can't travel anyplace that might be totally off the grid either since my toddler is highly dependent on YouTube, western medicine and creature comforts. And forget about traveling with nothing more than a backpack. Diapers, toys, books, and tons of "just in case" outfits have made it so that the trunk of my car is practically overflowing whenever my family and I travel.
This past summer, after spending nearly two-and-a-half years permanently attached to my toddler, I finally ventured out on my own. At first, I felt incredible anxiety and guilt over this trip (which happened to be for work), though no one else was making me feel this. But once I got into my plane and took off, a weight was suddenly lifted from my shoulders. Traveling alone gives mom permission to simply relax, and look after no one else's needs but her own. I very rarely take time for myself, aside from the occasional longer-than-usual shower. When I travel alone, I can suddenly stretch out in my bed, watch whatever I want (without worrying that there's too much cursing or violence), eat without interruption, shower whenever, and basically do whatever the hell I want. Everyone deserves that, especially hard-working mamas who are constantly looking out for everyone else's needs above their own.
But that's not the only reason why I enjoyed this solo trip (or the subsequent trips thereafter). See, traveling sans kids means mom gets to go on her own adventures. Let's face it, when you're a mom, you very frequently end up defining yourself as mom to so-and-so or spouse or partner to so-and-so. Yes, you might say you're a "insert chosen occupation here," but more often than not, you'll immediately bring up your kids (or they'll simply chime in if they're present). When you travel alone, though, you're free to be who you want. You can bring up your kids, or if you want, you can talk about anything else first. And because you don't have your kids around, you can feel free to go see a concert or a comedian in a 21+ space and enjoy the bit of freedom you've been handed. And once you get home, you can tell your children all about the adventures you went on.
But the best reason of all for me to travel without my kid is that it's a reset button for moms, allowing them to fall in love with motherhood all over again. We've all been there with the screaming baby or toddler or mouthy grade schooler, wondering what on earth we got ourselves into with this parenting thing. Or when we're just totally done with reading the same Thomas the Train book or watching the same Peppa Pig cartoon or making the same damn chicken nuggets for the 500th dinner in a row. Having a momentary separation from your child might seem scary at first but rest assured all those minor annoyances will be sorely missed in no time at all. And there is no better feeling than that first hug and kiss and smile from your little one after you've been gone a couple nights.
While I fully understand if you don't have reliable child care or simply aren't comfortable leaving your kiddo just yet, I implore all moms reading this to take a few days off on their own when possible. If it's with your significant other, that's great because you'll get to reconnect with them in ways that just aren't possible without an empty house. And if it's on your own, even better. You can reconnect with yourself and who you were before kids, gain some clarity on your life, and come back home refreshed and ready take on this motherhood thing all over again.
Photo by Priscilla Blossom
This piece was originally published by Priscilla Blossomon Mommy Nearest.Priscilla Blossom is a Florida-based freelance writer specializing in travel, (pop) culture, parenting, and feminism. Her work regularly appears in Romper, Hello Giggles, USA Today's 10Best, Miami.com, Matador Network, Ravishly, and others. When not chasing after her car-obsessed toddler, she's either attempting to improve her yoga game, watching too much Netflix or blogging at www.prisblossom.com. Follow her on Facebook, Instagram and Twitter.