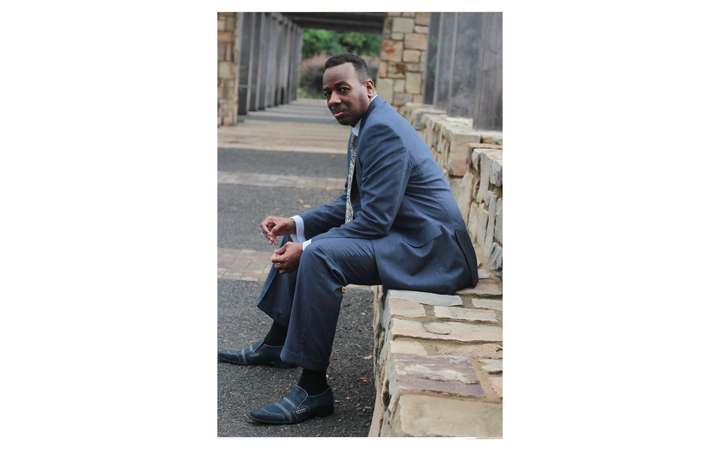 Dr. M. Stanley Butler is an author, teacher, and conference speaker. With more than 25 years of
experience as a financial and administrative professional within the private, public, and nonprofit
sectors, he has effectively provided counsel and/or guidance to national and international
organizations. Known as an "Infopreneur", Dr. Butler models servant leadership in a manner that
builds, mentors, and prepares others to live with purpose and serve with excellence. In speaking with Dr.Butler, I was able to get a more definitive answer of who he is and why he is so passionate about giving back.
CP:. Who is Maurice Butler at his core?
Dr.Butler: I'm an author, teacher, and keynote speaker. The title "infopreneur" is befitting, because I am a resource to others. When I was living in Ohio, I served as an Assistant Pastor and Director of
Christian Education. I spoke before small groups and conference audiences on numerous topics.
However, what became evident was my message being aimed at developing leadership.
Professionally, I provide developmental services to nonprofit leaders. At my core, I am a man
who recognizes potential in others and makes efforts to bring that potential to reality.
CP:. Why are you so passionate about helping others start a non-profit?
Dr.Butler :It's been said that nonprofit work is God's work. Nonprofits are generally driven by a vision to help others, whether they are a specific people group, a community, or a cause. It's the nonprofit community that seeks to be the solution to some sort of problem that is existent within society. It is that altruistic drive that gains my attention and support.
CP: Are you open to mentoring?
Dr.Butler: Yes, I am open to mentoring others. I have served as a mentor in the past and am presently a mentor for the State of Maryland's Department of Human Services. In this capacity, I have been assigned a protégé that I am developing for leadership within State service.
CP:. Tell us about your businesses?
Dr.Butler: Striving Toward Excellence in Public Service (STEPS), Inc. is a nonprofit organization that bridges the gap between the public and nonprofit sectors through management, education, developmental servicing, and collaborative efforts. Our outreach efforts are aimed at working directly with nonprofit organizations to aid in their maturation of programs and expansion of their reach and impact.
STEPS Institute for Management & Learning is the educational component of STEPS, Inc.
The Missive Publishing Company is a Christian publishing company that strives to provide a voice to
men and women who have a message to share.
CP: Where do you see yourself in the next 2 years? 5 years?
Dr.Butler: In the next two years, I see myself as an itinerant speaker and trainer. In five years, I see myself as an established brand specific to Christian maturity and professional development. Within the next five years, I intend to progress my institute to the point of accreditation. My youth organization (ministry) will be collaborating with churches in a sort of franchise relationship, and my publishing company will be established to the point of providing national distribution of books and music for Christian authors and artists.
"I'm traveling a road called Destiny, in a vehicle called Purpose." @DrM.StanleyButler
Connect with Dr.Butler on mstanleybutler.com
Popular in the Community