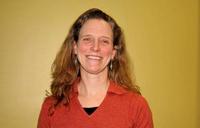 In September, the U.S. House of Representatives debated a contentious provision within the Every Student Succeeds Act (ESSA). Known as "Supplement, Not Supplant" (SNS), this provision requires states to use Title I funding to provide additional resources for low-income students. SNS has existed since 1970 and is central to the law's promise of equity.
More than two-thirds of our low-income children and children of color attend schools that receive federal Title I funding. These schools often receive less state and local funding than the non-Title I in the same district. On average, Title I schools are shortchanged by $440,000 per year. For decades school districts have been allowed to supplement the shortfall in state and local funds with Title I grants, using federal money to pay for qualified teachers, facility improvements and other necessities. The U.S. Department of Education, led by Secretary John King, has proposed an interpretation of ESSA that unequivocally prohibits school districts from using Title I moneys to supplant the shortfall in their budgets.
I have been teaching in Title I schools across New England and the DC area since 2001. I currently live and teach in a small town in Prince George's County right across the District line. In my Title I school, 87 percent of our students qualify for free and reduced price meals. Nearly 95 percent of our students identify as African American or Hispanic. I am also the mother of two white, middle class children who speak English as a first language. Let me demonstrate the critical intent of Title I funding by comparing two children, My Son and My Student.
My Son was born into a family riddled with college graduates. We have been talking about college with him since he was old enough to say, "Go Bears." (Or "Go Wildcats," or "Go Tarheels.") My Student, now a 5th grader, will most likely be the first person in his family to go to college. His mother left formal education in her native country after the third grade, and his father dropped out after the sixth. Title I funds should pay for his additional college counseling, mentor programs, and field trips to college campuses.
My Son grew up in a house filled with books. We started reading to him the day he came home from the hospital. We go to the library every other weekend and return with tote bags filled with books. The only book in My Student's home is the Bible. Title I funds should pay for reading enrichment programs, classroom libraries, books for the home, field trips to libraries, and online reading opportunities to overwhelm My Student with high quality print.
By age three, My Son had heard nearly 50 million words. We have dinner together almost every night and discuss politics, our professions, and the news. My Student grew up with parents who did more than discussed. His mother taught him to help around the house at an early age and brought him on errands or to work, but their conversation focused on the spheres of their practical lives. The family's television is always on in the living room, but the programming is limited. By age three, My Student had heard about 20 million words. Title I funds should pay for rich language experiences to make up for this "word gap," such as field trips to see plays, audio books for his classroom, and outreach to families.
My Son had his first personal computer at age eight. He now completes much of his homework online. He types stories, researches topics of interest, and communicates with families and friends on the internet. My Student has a smart phone so he can text with his parents and friends, but he has no Wi-Fi or data plan. There is no computer in the house. Title I funds should pay for a laptop computer for My Student so he can have access to the same technological experiences and resources as My Son.
Of course, both My Son and My Student need and deserve experienced teachers and safe, functional school buildings. However, these are fundamental elements of education in a developed society. Our school funding structures need to ensure that all students, regardless of class or geography, have access to them. Title I was never intended to provide the basics. It is meant to address the drastic discrepancy in social collateral between rich and poor children in America.
Horace Mann predicted American public education to be "the great equalizer of the conditions of men, the balance-wheel of the social machinery." In a well-run system, Title I funds are the hub that achieves this balance. Supplement Not Supplant helps ensure the machine is working for everyone.
Jes Ellis is a 3rd and 4th grade literacy and social studies at Thomas S. Stone Elementary School in Mount Rainier, Maryland, and a Teach Plus Teaching Policy Fellow.
Popular in the Community