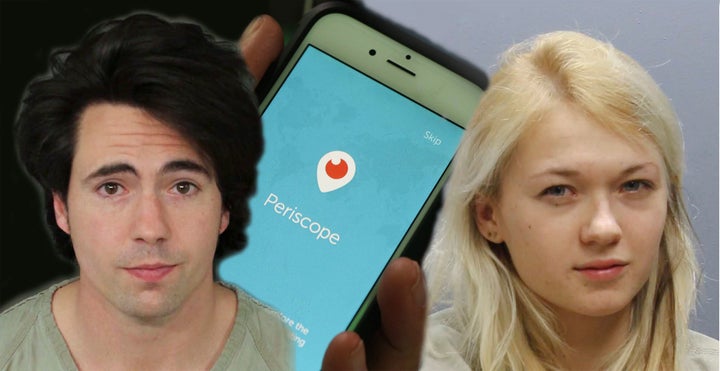 It sounds unimaginable: someone witnesses a friend being sexually assaulted, but instead of seeking help, they film it and post it on social media.
But sadly, stories like this are more common than one would think.
Prosecutors in Franklin County, Ohio claim that's what happened with Raymond Gates, 29, and Marina Lonina, 18, who were both charged last week with rape, kidnapping and pandering sexually oriented materials involving a minor.
Gates, Lonina and the alleged victim met the day before the encounter and Gates bought the teens vodka, according to the prosecutor's office. Police said the three hung out the following day, Feb. 27 at a home in northeast Columbus. Prosecutors say that's where Gates pinned down the 17-year-old girl and raped her -- all while the victim allegedly cried "stop" and "it hurts" and Lonina filmed the incident on the live-streaming app Periscope.
Lonina is also accused of photographing "the victim in a state of nudity" the night before, according to the prosecutor. Both Gates and Lonina pled not guilty to all charges.
Lonina's lawyer said the teen tried to help during the assault and put it on Periscope to preserve evidence, but O'Brien said for the most part she giggles through the 10-minute video.
As shocking as the picture painted by the prosecutor may be, this scenario has played out in several other high-profile cases in recent years.
"I've seen a startling increase in tech and social media being involved in rapes," said Carrie Goldberg, a Brooklyn lawyer who focuses on Internet harassment and sexual consent litigation.
"In these cases, where a rape gets plastered all over the Internet, there's the nonconsensual sexual assault, and the nonconsensual distribution," Goldberg told The Huffington Post. "And the worst thing that's ever happened in her life -- i.e., her rape -- comes up in infamy."
"The worst thing that's ever happened in her life -- i.e., her rape -- comes up in infamy.""
Goldberg said these types of cases are common for her.
"For most people that's novel; for me, that's another day at work," she said.
A lawsuit filed Wednesday against Kansas State University described one female student who became heavily intoxicated at a fraternity party in April 2014 and was taken to a truck by a male student who was supposed to be a designated driver. The driver then allegedly raped the victim while 15 people looked on, taking photos and video. Those images circulated on social media in the following days, according to the complaint.
When many people witness but fail to intervene in a crime, they are succumbing to what is called the "bystander effect," in which they either assume someone else will do something, or they stay quiet because that's what everyone else is doing.
"People are literally looking side to side, trying to read the social norms of the room," said Sarah Nicksa, a criminal justice professor at Widener University. If a bystander sees everyone carrying on like everything's normal, they are less likely to intervene, Nicksa explained.
And it's worse with sexual assaults.
In one study conducted by Nicksa, collegiate-aged participants were least likely to intervene in sexual assault they witnessed, compared to a physical assault or a theft. Seventeen percent of people in another study had witnessed what they believed was a rape or sexual assault, but only one-sixth of the witnesses did anything about it, Nicksa found.
"The thrill of documenting something that might elicit attention from one's peers and lead to a feeling of 'optimal distinctiveness' may also underlie motivations for posting sensational or unethical behaviors," Dara Greenwood, a psychology professor at Vassar College, told HuffPost. "Young adults in particular may be vulnerable to this kind of behavior because of the central role that peer approval plays in their life stage."
One of the men charged was George Kennedy, a friend of the alleged victim who traveled with her from out of town to Panama City Beach for spring break. According to Kennedy's indictment, he held up her legs to help facilitate the assault and recorded it on his cell phone. Prosecutors dropped the charges against Kennedy in January, saying they could not prove the allegations beyond a reasonable doubt. Sexual battery charges are still pending in the case against the alleged assailants, Delonte Martistee and Ryan Calhoun, court records show.
At the time of the spring break incident, the local sheriff called it one of the most "repulsive" things he'd seen, but fit a pattern with other cases they'd encountered.
"This is not the first video we've recovered," Bay County Sheriff Frank McKeithen told reporters. "It's not the second video. It's not the third video. There's a number of videos we've recovered with things similar to this, and I can only imagine how many things we haven't recovered."
The bystander effect is particularly pronounced in teens and young adults, said Debra A. Pinals, a clinical professor of psychiatry at the University of Michigan.
"Adolescents are much more susceptible to peer influences," she told HuffPost.
Pinals explained that the thought process for teens and young adults is more focused on impulsive, short-term decisions. That means if an 18-year-old witnesses a crime, they're less likely do to anything if others do not seem alarmed.
"Generally, in adolescent and young adult thinking, some of that ability to pause, think and reflect is lessened," Pinals said.
At the extreme, teens like Rehtaeh Parsons and Audrie Pott have committed suicide after peers not only failed to intervene in their assaults, but then spread photos of the incidents, which is hard to stop.
Social media platforms have little incentive outside of moral obligation to stop these nonconsensual sexual images, since the Communications Decency Act largely protects them from legal ramifications for their users' behavior. In 9 states, civil revenge porn laws can be used to sue people who post sexual images taken without the subject's consent, according to Ari Ezra Waldman, a New York Law School professor. But winning a court case like that doesn't guarantee all websites will take the images down, he noted.
Given how permanent these images can be, and the lack of resources for someone trying to remove photos of them, Waldman said, "we need to educate young people in schools about what it means to grow up in technology, and to use technology responsibility."
Before You Go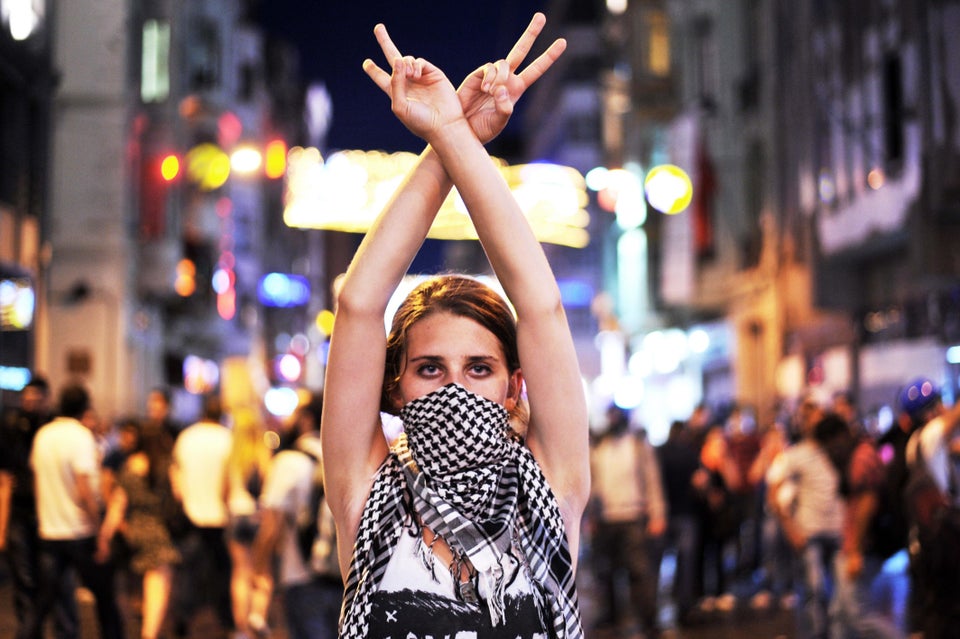 Photos Of Women Protesting Around The World
Popular in the Community