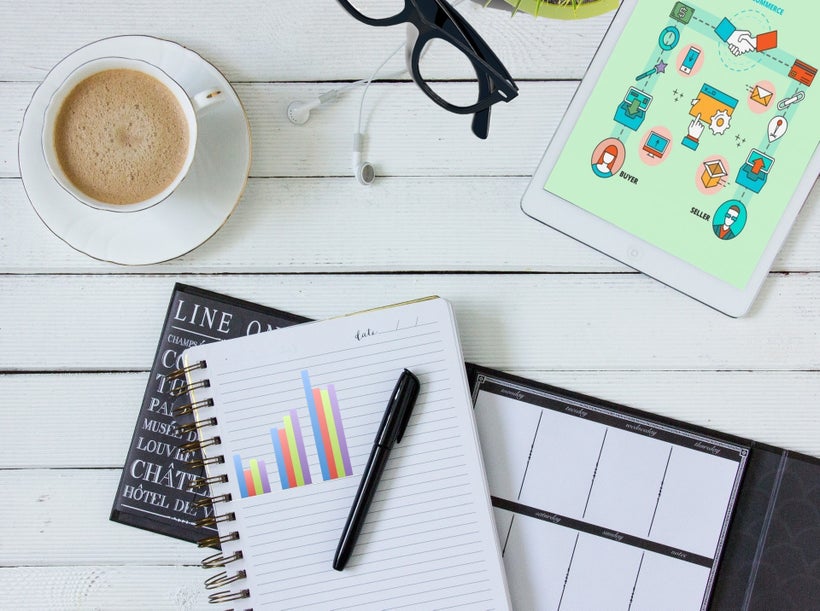 Today's global financial services industry places traditional banking in direct competition with fintech startups. One of the most important drivers of economic development is having access to financial services and products, and one of the greatest developmental challenges of our century is financial inclusion.
Firms are investing heavily in new technology and leading the charge in bringing access to financial services to populations that are unbanked and underbanked.
You might ask "What is Fintech?" Per the Center for Financial Inclusion, "It is a state in which everyone who can use them has access to a full suite of quality financial services provided at affordable prices, in a convenient manner, with respect and dignity. Financial services are delivered by a range of providers, in a stable, competitive market to financially capable clients."
Fintech —or in simple terms, financial technology— is a game changer that transforms the traditional banking model, an industry composed of companies that use technology to enable provision of financial services and drive technological innovation in provision of access to finance for all.
Fintech has become a synonym for small and innovative start-up companies that develop financial technology and related products. With the rise of significant improvements in mobile phone, internet, and other technologies, there are multiple platforms and systems currently in development to provide crucial steps in ensuring that everyone has access to banking services.
Digital financial services have had a profound impact on financial inclusion in markets where they have taken root. Some "leapfrog traditional banking and microfinance infrastructure markets" have made remarkable advances in delivering access to financial services for the mass market. Those countries that have built the basic infrastructure are now able to deliver a much larger range of goods and services over this new payments infrastructure.
Regarding financial services, variation by country is driven by factors such as mobile phone penetration, financial and conventional infrastructure development, population density, regulation, and the appetite of private players to pursue the opportunity.
With over 2.5 billion adults worldwide lacking an account at a financial institution and a majority of people in developing nations relying on the cash economy, many individuals are left outside the global financial system. The underprivileged are not benefiting from traditional financial systems. As governments and business leaders confront these issues, digital financial services have emerged as tools for growing a more inclusive global economy, improving global ties, and building sustainable futures for all.
Micro, Small and Medium Enterprises ("MSMEs") are a major driver of economies and a major force in job creation. However, in developing countries they are too big for microfinance and yet too small for the banking sector. The loan portfolio to the sector in developing countries has to grow by 80% to close both the credit gap for current MSMEs and to finance growth for new ones.
However, financial inclusion of MSMEs is unlikely to happen through the existing network of bank branches. Achieving access to finance is one of their biggest challenges. For that reason, Fintech is a critical tool for MSMEs, as well as for unbanked individuals, who currently resort to informal mechanisms such as savings groups, moneylenders, or social support networks in lieu of banking and risk management products.
Because Fintech is not dependent on physical bank branches, it is and will continue to be a game changer for millions of small businesses and individuals. FinTech can improve access to bank lending for MSMEs, lower lending costs, spur investment and trade, improve the labour market and increase consumption.
Last year, financing for Fintech startups hit over $20 billion, a 66 percent increase on the $12 billion recorded in 2014, according to KPMG.
Organizations like the International Finance Corporation ("IFC"), a member of the World Bank Group, have set a goal to increase the reach and breadth of financial services such that they can be accessed by the world's underbanked on a massive scale, while simultaneously reducing the cost to serve by fostering and supporting innovative and sustainable financial services providers. Providing multiple and easily accessible platforms for payments and savings can transform communities, empower individuals and change the path of the global economy.
*This article reflects my personal views only.
Calling all HuffPost superfans!
Sign up for membership to become a founding member and help shape HuffPost's next chapter
This post was published on the now-closed HuffPost Contributor platform. Contributors control their own work and posted freely to our site. If you need to flag this entry as abusive,
send us an email
.