After years of flying economy, we've officially had it. Here are five reasons (besides the extra legroom) that business class is the only way to go. By Siobhan Reid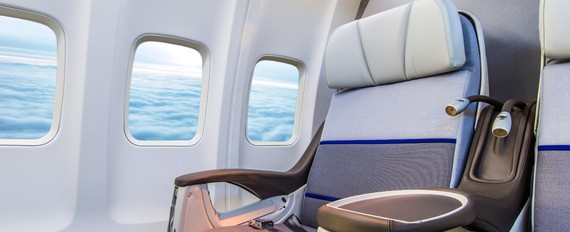 When it comes to travel, getting there is half the fun -- except when it comes to flying, in which case getting there is more often than not a series of vexing and demoralizing events. We're talking two-hour security lines; crappy (or nonexistent) food; and cheek-by-jowl seating that practically guarantees you'll walk off the plane with swollen limbs of tree trunk proportions.
Like any broke-ass person resigned to coach, I had more or less accepted my fate as an interminably crabby (not to mention, cramped) air traveler. That was, until I got my first taste of business class on a recent trip from New York to Lisbon. During the six-hour United Airlines flight, there were fudge sundaes, fluffy pillows, designer toiletries and -- the crowning glory -- seats that reclined all the way. All the way, people! For the first time, I finally understood why upgraded seats are worth the splurge. Here are five reasons why.
Halfway through my flight, I was swaddled in a cashmere blanket and watching a cheesy '90s rom com with a glass of champagne in hand. To say I was in heaven, was an understatement. But then a three-tiered sundae cart emerged piled high with coconut shavings, whipped cream and fudge, and that's when I really started wishing the flight would never end.
Not willing to drop $350 on a pair of noise-canceling headphones, I've always relied on good old-fashioned earplugs to drown out engine noise. But in United's BusinessFirst cabin, every seat came with a powerful pair of headphones that blocked everything from the sounds of crying babies to snoring seat mates.
I slept on a plane, guys. And that is no small feat. Turns out, a fluffy pillow, eye mask, fuzzy socks and 180-degree flatbed seat go a long way.
Business class meals are a far cry from the peanuts and pretzels you get in coach. We're talking a five-course gourmet meal with a chilled appetizer, salad, a choice of four entrees, a cheese course and the aforementioned sundae service. And as if that weren't fancy enough, there's even real, metal cutlery, actual plates and a white tablecloth.
We all know flying wrecks havoc on your appearance. Luckily for all those beauty-obsessed travelers out there, a business class ticket comes with a tan leather saddlebag filled with luxurious Cowshed toiletries (y'know the ones from SoHo House & Co. hotels). Inside: refreshing towelettes, moisturizing balms, hand creams and lip treatments.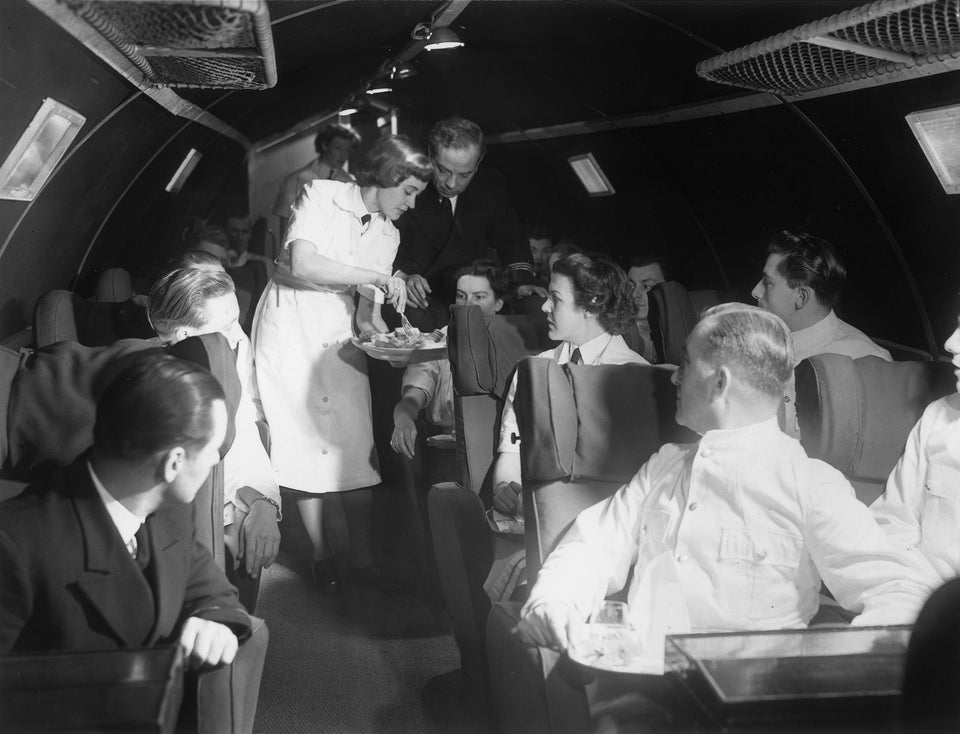 Vintage Air Travel Photos
Popular in the Community