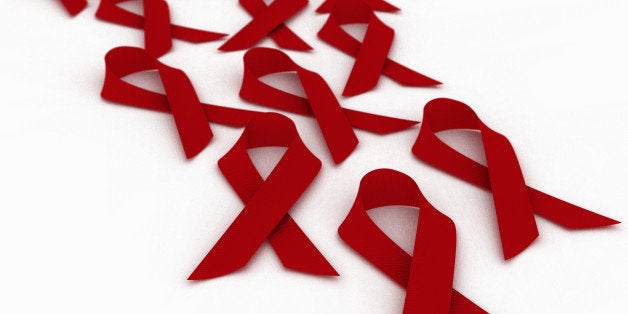 As the national AIDS epidemic was gaining momentum in the 1980s, I was working as an HIV pre- and post-test counselor in the Midwest. Part of my job was to support my clients as we opened the envelope containing the results of their HIV test. Back then, a positive diagnosis was considered a death sentence. I saw my HIV-positive clients deal with feelings of despair and hopelessness; for some, it led down a road of addiction and other types of compensating behavior, which can be self-destructive.
Today, thanks to decades of advocacy and medical advancements in HIV treatment, we have antiretroviral medication that gives those living with HIV the chance to become virally suppressed, making it possible for HIV positive people to live longer, healthier lives and to be much less likely to transmit HIV to others.
Yet, despite these advances, in some communities there is still an HIV/AIDS epidemic. In the transgender community, it is a crisis. According to the most recent data from the U.S. Center for Disease Control and Prevention (CDC), 27 percent of trans women are HIV-positive, and HIV prevalence among trans women is nearly 50 times higher than other adults.
Many social disparities contribute to the disproportionately high rate of HIV in the transgender community. One of the most critical factors is lack of stable employment, largely because of workplace discrimination. Without a secure job and access to stable housing and food, transgender women may turn to sex work as their best means of survival, dramatically increasing their risk of contracting HIV and other sexually transmitted infections and the potential for being victims of violence.
Among transgender women of color, there is an alarmingly high rate of violence. The Human Rights Campaign reported that in 2015 there were more transgender violence-related fatalities in the U.S. than in any other year; at least 21 transgender people died as a result of violence last year, and nearly all of them were transgender women of color. Many transgender people have experienced physical and verbal harassment, which contributes to depression, substance use, anxiety, and psychological trauma.
Unstable housing is another factor; it is virtually impossible to stay in care consistently if you don't have a safe, secure place to live. Unfair and discriminatory treatment by landlords and housing authorities toward transgender people has created a housing crisis for them -- one in five has experienced homelessness and more than one in 10 have been evicted due to their gender identity. Leaving people without stable housing will inevitably lead to new HIV infections and many preventable AIDS deaths.
When it comes to quality health care, transgender individuals regularly encounter stigma, prejudice, and gaps in knowledge about transgender health. Data from the Human Rights Commission shows that 19 percent of trans women reported being refused treatment due to their gender identity, and 28 percent said they have been harassed in a doctor's office. Trans men and women who have forms of ID that do not match their gender identity may avoid care altogether because they are worried about embarrassing and insensitive comments and reactions by care practitioners or front desk staffs.
Community-based organizations provide critical social supports for transgender individuals, but more resources are needed. It is essential to expand the availability of quality, culturally competent transgender health care, ensuring that providers have the training and sensitivity to address the specialized health care needs of transgender individuals and creating a safe space for them to access treatment. Care coordination is particularly beneficial for transgender people, as it ensures that care is tailored to the needs of the individual, and it provides supportive services that help people stay in treatment and improve their health. Also essential is access to pre-exposure prophylaxis (PrEP) -- a treatment regimen that is over 90 percent effective in preventing HIV-negative people from becoming infected.
At Amida Care, New York's largest Medicaid special needs health plan (SNP) for people living with chronic health conditions such as HIV/AIDS, approximately 7 percent of our members are transgender, and we are committed to helping our transgender members access respectful, culturally competent care. We provide transgender training for our care coordination staff, engage providers who work extensively with the transgender population, hold provider trainings on PrEP, and link members to housing options and workforce training programs.
An HIV diagnosis is no longer the death sentence it was when I had to deliver the news to my clients in the mid '80s. But the strides we've made are not good enough until medical advancements and opportunities for life-saving care are made available to everyone. We can't end the AIDS epidemic without addressing the needs of the transgender community -- needs that have been largely overlooked for too long.
Health care is a right, not a privilege. As one of the groups most deeply affected by the HIV/AIDS epidemic, the transgender community must become a main focus of our efforts to create an AIDS-free world. We can and we must do a better job of reaching this underserved community and help them access the comprehensive care they need. Too many lives are at stake.
Lastly, our society has an opportunity to break out of painful duality and begin to get past the limitations of an "I'm right/You're wrong" paradigm that pits human beings against one another. This is our world. The vitality of life on the planet must become grounded in social and economic justice for all.
Popular in the Community