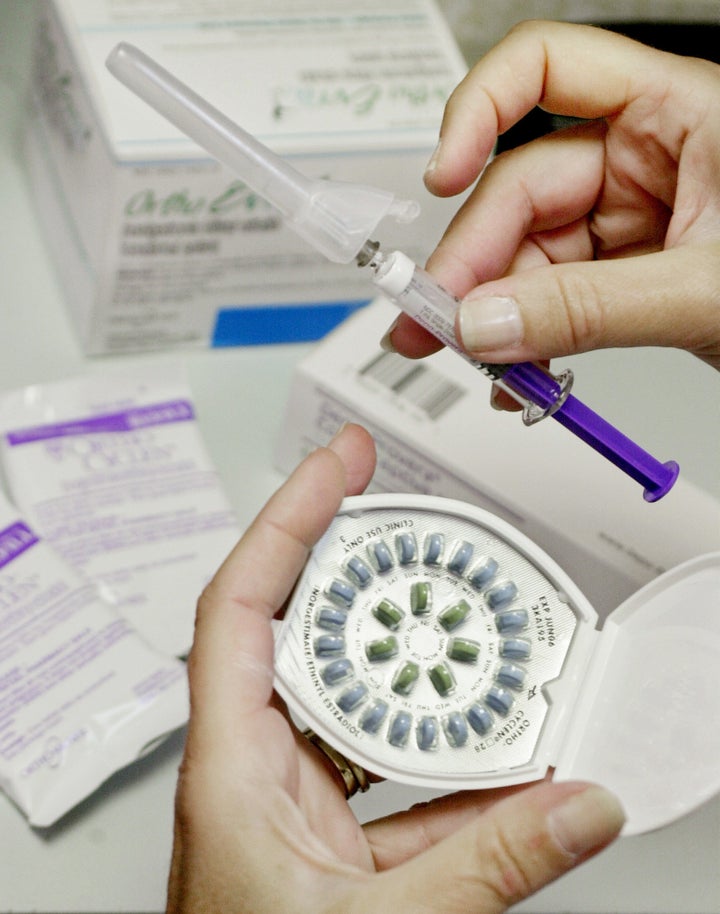 It's a delivery that is long overdue: Federal health officials on Monday defined birth control as preventive health care. That means that, starting next year, private insurers of new plans will have to cover FDA-approved contraceptives without any fees or co-payments (public insurance plans already provide basic birth control coverage without co-pays). This is a huge victory for millions of women -- and especially for African-American women, who have long struggled to pay for birth control and, as a result, suffer from the nation's highest rates of unintended pregnancy.
Birth control is critical to the well-being of women and their families. Studies have shown that women who have access to contraceptives and use them consistently have a greater chance of graduating from high school and establishing careers. When women lack access to contraception, they experience many disadvantages, including achieving less education and earning lower salaries. These disadvantages also affect their children, who are less likely to finish high school and have higher rates of incarceration.
For many African-American women, cost often determines whether we can choose and maintain the most appropriate method of birth control, especially during hard times. In a recent survey, 51 percent of African-American women ages 18 to 34 said they'd had trouble purchasing birth control and using it consistently due to the cost. That's one reason African-American women are three times more likely than white women to have an unintended pregnancy and, as a result, have higher rates of abortion. But we're not alone: a 2008 report from the Guttmacher Institute showed the vast majority of abortions in the U.S. were due to unintended pregnancies, regardless of race or economic status. Overall, nearly the half of all U.S. pregnancies are unintended.
The new federal ruling has the potential to change that. Under the current system, women with health insurance have to pay a deductible before they get any coverage for birth control. And once the coverage kicks in, they still have to make a co-payment every time they refill the prescription. For women struggling to keep food on the table, contraception becomes an unaffordable luxury. The new system eliminates this burden for the millions of women who will be covered under new health insurance plans.
This announcement is a victory for women's health, but not yet a complete one. Federal health officials are now considering a proposal that would allow some religious employers to deny women access to this vital health care service. For the next 60 days, HHS is accepting public comments on this week's announcement before finalizing the details of the ruling. Now is the time to let them know that we fully support their decision to help millions of American women have better access to preventive care, and that all women, regardless of their employer or insurer or health care provider, should have timely access to affordable birth control if they want it or need it. You can read the new guidelines here, and make your voice heard by posting a comment here.
There is no question that eliminating co-pays for birth control will help reduce unintended pregnancies. As access improves I hope all black women will seize the opportunity to plan their pregnancies. In doing so, we will improve the quality of our lives and families.
Vanessa Cullins is vice president for medical affairs at Planned Parenthood Federation of America.
Popular in the Community