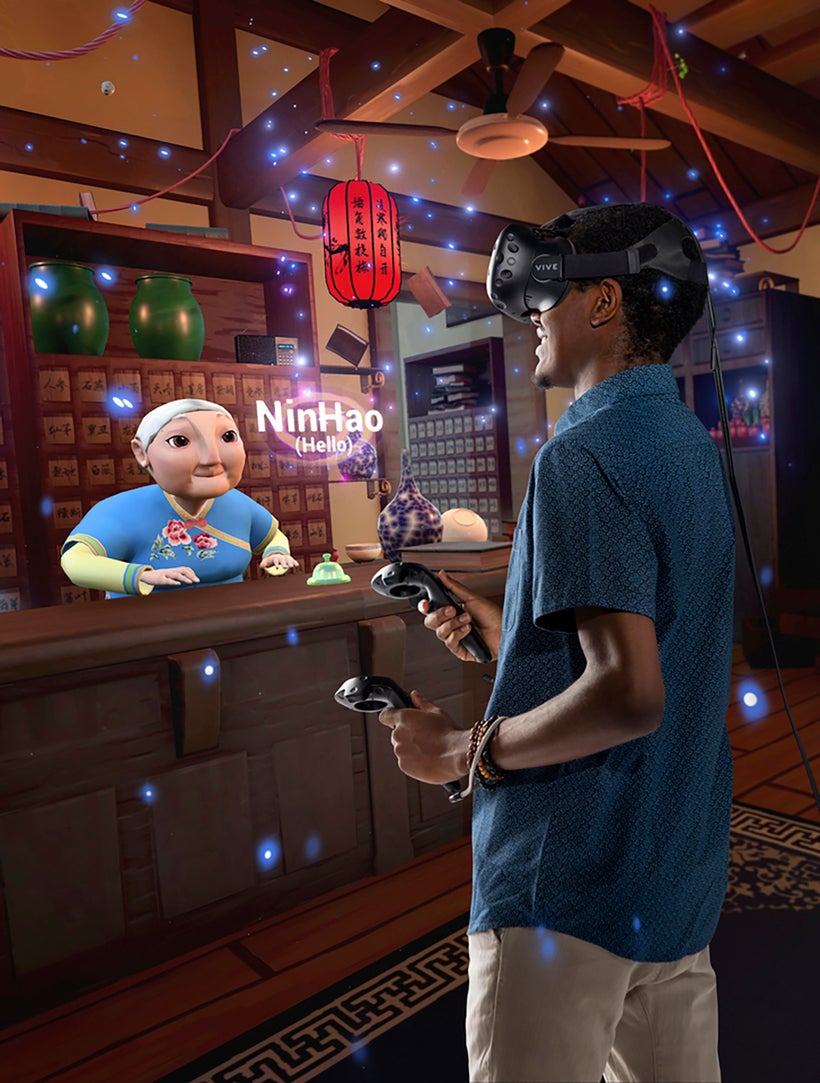 At the stroke of midnight on January 1, 2018, thanks to House Bill 199, our beloved state becomes the Shangri-La of video game developers across the world. This news is a big deal, given the fact that the majority of homes in the U.S. include at least one family member playing video games for three or more hours every week. That someone might be you. After all, the average age of a gamer is not 12 or 18, but 35 years old, and 41 percent of gamers worldwide are women. As we approach 2018, when bold new tax incentives for gaming mark the beginning of a new era in Georgia business, I wanted to share a few reasons all of us should celebrate.
1. Gaming means big investment in Georgia. Consumers spent $30.4 billion on gaming in 2016 —more than twice the total revenue of the NFL during the same year. According to the Georgia Game Developers Association, the gaming industry already has a $550 million economic impact in Georgia, with 3,000 full-time gaming employees already living and working here. McKinsey projects gaming will be the fastest-growing consumer segment over the next five years. Our lawmakers should be commended for thinking progressively and taking advantage of this market trend.
2. Gaming means a happier, healthier Georgia. Gaming is fun, we know that, but this technology's applications go far beyond entertainment. A new clinical technique called Virtual Reality Exposure Therapy is using gaming technology to help veterans of Iraq and Afghanistan overcome PTSD, while physicians at one children's hospital have had more success reducing pre-surgery anxiety in young patients by having them play games on an iPad, compared to administering anti-anxiety medication — which also means faster post-operative recovery.
3. Gamers and Georgians share a passion for sports. Everybody knows Georgia loves sports, from little league baseball to the annual SEC Championship Game to MLS soccer at the new Mercedes-Benz Stadium. Georgians also love eSports, especially when you consider that Atlanta has already hosted a major eSports tournament. These tournaments are quickly going mainstream, especially when you consider that the Intel Extreme Masters event in Poland, one of the world's largest eSports tournaments, drew 46 million viewers. Not players, mind you. Viewers. These were fans who logged in to watch others play video games! This is a thing now. Georgians are going to love it.
4. Gaming makes Georgians smarter. Regardless of your positions on the many interrelated issues, Gamergate has engendered important philosophical and political discussions across America about misogyny, journalistic ethics, trolling, and the representation of gender in video games and in the profession. As a result of this ongoing online conversation, gamers and gaming professionals are speaking more thoughtfully about their sociopolitical ideas than ever before. Here's a superb summary from The Washington Post about everything you'll ever need to know about Gamergate, and this essay at Scientific American is a nice primer on how playing video games helps make us more human — by teaching us to make, relate, grow, and learn.
5. Gaming is more accessible than most people think. Most consumers who don't play video games (or haven't since visiting the mall arcade in the 1980s) still think of games in terms of player controllers, consoles, and shoeboxes full of game cartridges. But if you're one of the 77 percent of Americans who own a smartphone, then you already possess the most groundbreaking gaming device in history. No need to go buying a mountain of hardware: go ahead and give some of these top smartphone games a whirl, like the breathtakingly beautiful Year Walk, or The Room, a mesmerizing series of puzzle games that will enchant and engage your mind. No bloodshed or violence here, just sheer wonder and magic.
6. Gaming means good jobs for Georgians. Who makes video games, anyway? You know all those names you see in the credits of a major film? Gaming is all that and more: programmers, coders, game developers, illustrators, storyboard artists, character animators, riggers, sound designers, composers, actors, writers, directors. Whole teams do nothing but craft the story, building the world and the characters, the way novelists do. According to the Entertainment Software Association, nearly 66,000 people work in the industry in the U.S. alone, and they earn an average salary of $97,000 per year. Those salaries are now coming to our Georgia.
7. The world's best gaming talent already lives and studies in Georgia. The nation's largest academic degree program for game development is right here in the Peach State, where 2,700 students are currently enrolled in the undergraduate and graduate programs of interactive design and game development and related programs at SCAD Atlanta and SCAD Savannah. The nearly 5,500 SCAD alumni of gaming and related programs are already working for Electronic Arts, Blizzard Entertainment, Nintendo, and others, and many have already launched their own studios and titles, such as Tiny Monsters and Ker-Chunk Games. Two games that began as SCAD student projects are now on the market, including Hanako and Prisma, which won the E3 College Competition, one of the world's most prestigious gaming competitions. Alumni of the SCAD gaming program have a 96 percent employment rate, and most of them want to stay in Georgia when they graduate. To make that happen, the university recently launched SCAD+, providing funding, housing, and studio space to SCAD alumni developing virtual reality, augmented reality, gaming, and mobile experiences, to present to investors later this year.
Gaming is no longer a youth experience at the edge of adult consciousness, but a multibillion dollar industry that touches on every aspect of human culture, from science and medicine to education and entertainment. GamingFest 2017, which took place in Atlanta on Nov. 9-10 and featured panels and presentations, sought to tap into the gaming zeitgeist and celebrate this brave new world of gaming in Georgia.
Paula Wallace is the president and founder of SCAD, an accredited, not-for-profit university with nearly 14,000 students and locations in Savannah, Atlanta, Hong Kong, and Lacoste, France. Wallace is also the creator of SCADFILM in Atlanta, offering educational workshops, certifications, and four annual festivals in gaming, animation, television, and AR/VR. The SCAD School of Digital Media offers the B.F.A. and M.F.A. in interactive design and game development and other disciplines related to gaming, and SCAD alumni have worked on legendary games including DESTINY, DESTINY 2, Civilization: Beyond Earth, and Uncharted: The Lost Legacy.
Calling all HuffPost superfans!
Sign up for membership to become a founding member and help shape HuffPost's next chapter
This post was published on the now-closed HuffPost Contributor platform. Contributors control their own work and posted freely to our site. If you need to flag this entry as abusive,
send us an email
.