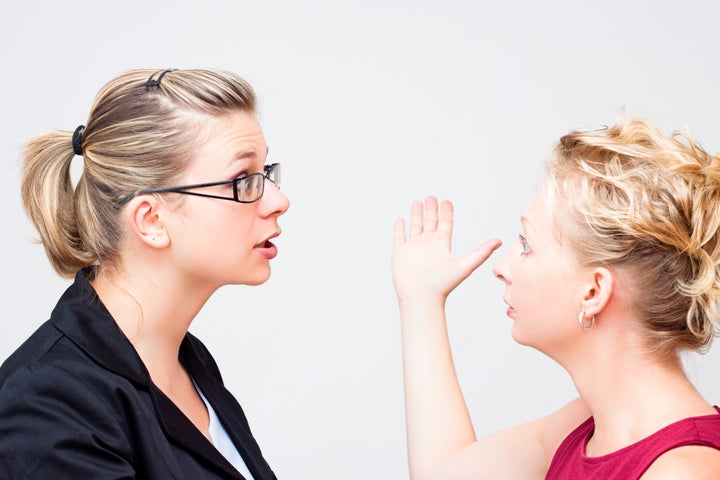 A client of mine recently told me that she's not having a wedding party because she doesn't want to have to look at pictures of people she can't stand in her wedding photos 25 years from now. She's not kidding. And she's not wrong. Most of the women I know who have been married for five or more years aren't friends with at least half of the people featured in the pics on their walls, including me. Nobody who had a big wedding party will tell you that they don't regret it at least a little bit.

Here's the problem with maintaining your friendships in the same way after the honeymoon: You can love your girlfriends as much as you want and you can spend tons of time with them, but when you get married, your best girlfriend cannot be your BEST FRIEND anymore. That's what your husband is for. And you are going to need alone time together. Your husband has to be your wingman.

During the wedding planning cycle, especially if you don't use a professional planner, you will likely suspend most of your real life in favor of stuffing invitations, making placecards, and finding the perfect wedding gown. When you finally get married and it's all over, you come home to a giant mess in your home and life. It will take you several months to reconstruct everything you destroyed, find everything you've misplaced, write thank you notes, visit with relatives who couldn't come to your wedding, figure out where to put all of your wedding gifts, get caught up at work, and generally find the top of your desk. It's not easy. It's not fun.

I was away on business for more than a month starting two days after we got back from our honeymoon. As you can imagine, I was really far behind by the time I got home. I was also sick, tired and overwhelmed. Despite having lived with my husband Bill for a few years before we got married, suddenly life was different. Name changes, wills, legal docs, changing bank accounts, and finally properly training the puppy we'd adopted during our engagement (hideous timing). I felt like I was drowning.

And that was the exact moment when one of my best friends decided to get needy. Then again, maybe I was being a self-absorbed, crappy friend. I had a lot going on and I'll own that I wasn't around for her as much I had been pre-wedding. But I also had some really good excuses for it. The more pressure she applied, the more I pulled away from her. Before too long, I found myself avoiding one of my best friends.

By Christmas, she sent me what can only be considered a "break up" email. She told me that I was a lousy friend and she wanted her stuff back (shaking my head). The email was so direct and determined that I decided not to fight it. I took the path of least resistance and sent my husband and a friend over to her townhouse to reclaim an absolute ton of furniture I'd loaned her. True story -- I swear to God -- she put her house on the market, quit her job and moved halfway across the country within six months. I've never heard from her again.

At the time, I was pretty devastated. She'd been a best friend for 10 years and I got dumped hard. And while I was willing to admit some fault, her reaction to the situation was grossly disproportionate. I went to my other married girlfriends for advice and learned that I was not alone. NOBODY is still close with all of their bridesmaids. Women say that when they are the first in their pack to get hitched, the single ladies don't handle it well. It's reported that if you're the last in your crew to get married, your friendships have a better chance of withstanding the transition to married life because your friends have been there and they get what you're going through your first year of marriage.

Look around you at your wedding shower and ask yourself who will be in your life five years from now. Wedding pictures are forever. Unfortunately, many friendships are not. Consider carefully whether the people you choose to stand beside you on the most meaningful day of your life are people whom you truly want to stand beside for the rest of your life in the pictures on your walls.

Until next time, happy wedding planning from Weddings in Vieques and Weddings in Culebra!
Related