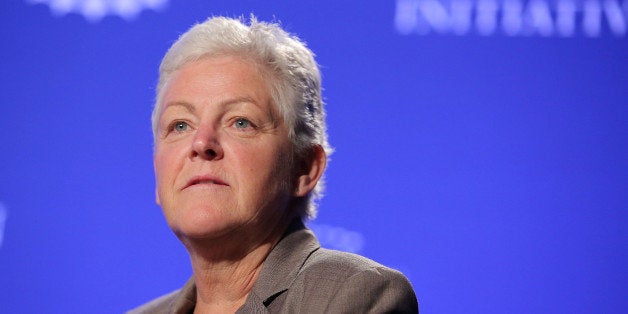 On February 6, a band of airline lobbyists penned a letter to EPA Administrator Gina McCarthy and the head of the Federal Aviation Administration Michael Huerta, calling on them to yield their authority on regulating CO2 emissions from aircraft to the UN's International Civil Aviation Organization (ICAO).
While this self-serving proposition would enable airlines to pump millions of unregulated tons of climate change pollution into our air, the EPA has clear authority to regulate aviation emissions under Section 231 of the Clean Air Act.
Furthermore, EPA is under court order to make an "endangerment" determination to decide whether greenhouse gas emissions from aircraft put human health and wellbeing at risk -- similar to what they determined with vehicles which led to improved vehicle emissions standards.
Once the endangerment finding is released, EPA will issue an advanced notice of proposed rule-making at which point the United States has an opportunity to show the world that we are serious about cleaning up our air and hitting our 26-28 percent climate pollution reduction commitments.
Currently, domestic air travel in the U.S. accounts for 24 percent of global aviation emissions and is projected to grow by 23 percent over the next 20 years. Globally, aviation accounts for five percent of climate change and is the fastest growing source of transportation emissions, expected to double by 2020 and quadruple by 2050.

The airline industry wants regulators to believe they are doing everything they can by making dubious assertions like "we take our role in controlling greenhouse gas (GHG) emissions very seriously" and are "committed to 1.5 percent annual average fuel efficiency improvements through 2020."
The report analyzed the fuel efficiency, and therefore carbon intensity, of domestic airlines operating in the U.S. in 2013. The report clearly shows that fuel efficiency improvements have been slowing since 2010 and in 2013 there was no net gain in fuel efficiency.
American Airlines, the nations largest carrier, actually saw its fuel efficiency drop 1.5 percent in 2013. This stagnant growth in efficiency comes as airlines are making record profits driven in most part by low fuel costs. The ICCT report also highlights that there is no correlation between fuel efficiency and profitability of airlines, so if profit is not driving innovation - sound policy and the health of our children should.
The industry touts its dedication to "reinvigorating research and development" in aviation technology and calls aviation biofuels a "game-changer." However, studies like this one from Manchester Metropolitan University (MMU) once again clips their wings.
This MMU report shows that the most effective way to reduce aviation emissions is through market-based measures, while the least effective route is through expanded use of biofuels.
Additionally, finding readily available, cost-effective sources of biofuels that don't come at the expense of forests, native ecosystems and food security is no small feat and years in the making. Having predictable limits on aviation pollution will only help incentivize and accelerate R&D into sustainable biofuels development and deployment.
The mission of airline lobbyists is to protect their clients interests, even if it requires shilling hollow commitments and half truths. It is the purpose of the EPA to "ensure that all Americans are protected from significant risks to human health and the environment where they live, learn and work."
The EPA has the authority and a court mandate to fulfill its mission. Rather than waiting on ICAO to do nothing as the industry requests, EPA should move forward with a strong domestic policy that will drive international ambition on reducing the harmful effects of aviation pollution.
Calling all HuffPost superfans!
Sign up for membership to become a founding member and help shape HuffPost's next chapter