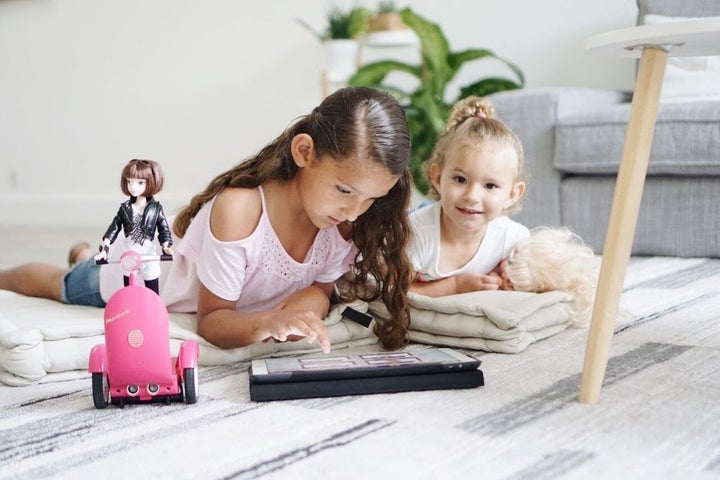 The importance of Science, Technology, Engineering, and Math (STEM) to the success of children is undeniable. Yet, women are leaving STEM in droves. Research published by the National Bureau of Economic Research, found that it is not one sole factor that turns women away from STEM, but rather a combination of factors.
1. Elementary school. Young women aren't lost yet. They need to find STEM in the first place.
· According to Dr. Burdick, parents and teachers can spark interest in STEM fields early to build a pipeline of future STEM professionals. While science and math are part of typical elementary school curricula, technology and engineering are less likely to be addressed in-depth at this age. Yet, familiarizing young women with the words science, technology, engineering, and math simply by saying them can have an impact.
· Revealing to students that STEM is all around them in daily life from the green grass to cell phones to roads to everything we buy at stores – can generate curiosity and a desire to know the how and why of our world and encourage children to learn more.
2. Middle school. The untrue notions that girls can't do math, that there are no "cool" women in science, there are no women in engineering, etc., start creeping into consciousness. Outreach learning opportunities exist to combat these false notions, but young women, their teachers, and their families may need help finding them.
· In middle school, parents and teachers can maintain the interest in STEM sparked in elementary school, and promote new entrants in STEM fields, by helping young women identify educational outreach activities targeting middle school girls. There are many community groups (like Girl Scouts) and local college/university STEM departments and professional groups (such as the American Association of University Women) that have developed programs to specifically reach middle schoolers. Although fewer in number than programs targeting high school women, they do exist. A phone call or email to local chapters of the Girl Scouts, the AAUW, or diversity/multicultural activities offices at local colleges or universities can provide leads.
· Activities using household materials (i.e., free or low cost activities) targeting middle schoolers are widely available on the internet and can help girls stay interested in STEM activities at home. Not sure where to start? Do a search on "Big Hero 6" and "STEM" or ask girls to do their own research to find STEM projects. Another option is Project Mc2 featuring four popular female science wizzes. Check out their "Chemistry Word Game" and Magic Tie Die Experiment.
3. High school. Those pervasive notions from middle school that STEM isn't cool may further discourage young women from preparing for careers in STEM. Many educational outreach programs are targeted towards high school women, developed specifically to recruit them and maintain interest in STEM fields.
· Outreach program providers, like the ones mentioned above, are well-equipped to advise high school women about steps to take for careers in STEM, dispel myths about women in STEM, and how to navigate potential obstacles they will face because of their gender.
· High School girls and start preparing for careers in STEM by participating in these outreach programs, identifying vocational programs, and learning about college majors will allow them to actualize their futures.
· Teachers, families, and even alumni from the same high school can all serve as information providers, sources of encouragement, and early mentors for young women thinking about careers in STEM fields.
Here are some other things than can help get, and keep, girls interested in STEM. The also make great holiday gifts that will help give your girl a leg up!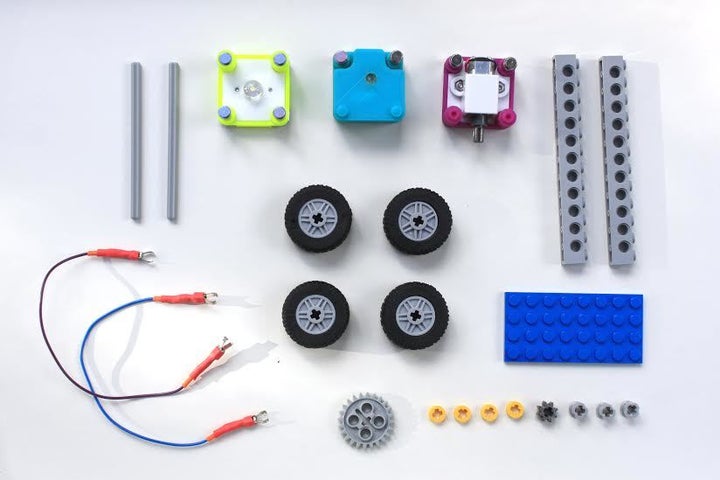 Circuit Cubes: Bright Lights, Smart Art, and Whacky Wheels themed kits involve electronic building blocks that bring LEGOs and other toys to life, while teaching kids the fundamentals of STEM and circuitry. The founder and CEO of Circuit Cubes, Nate McDonald, is a former middle school robotics educator who is too familiar with the imbalance of girls in STEM subjects and has spent years working on a solution. During his tenor, he established two all-girls FIRST LEGO League (FLL) robotics teams that were an overwhelming success. Several of those girls are now applying for engineering degrees and were the only girls in their engineering classes.
Goldie Blox: Debbie Sterling founded Goldie Blox five years ago to inspire young girls as the face of the Maker generation, starting with toy kits in pink and purple designed just for girls. Now Sterling has added books to the popular Goldie Blox line so girls can get to know Goldie a little better. Goldie Blox Ruins Rules the School and Goldie Blox and the Three Dares are two books in a new series based on Goldie Blox, the world's first girl engineer character. Penned by children's book author Stacy McAnulty, a mechanical engineer herself, the series brings Goldie to life through rich, educational and hilarious stories. Each chapter book will chronicle her passion for inventing, her friends, and their world.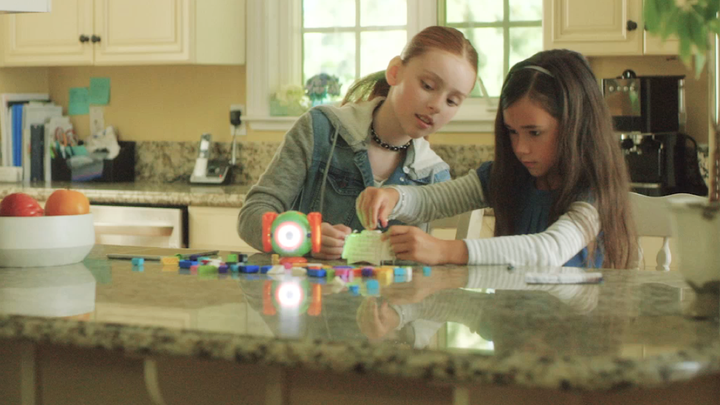 Wonder Workshop: These CleverBots are one of Bill and Melinda Gates' favorites for teaching kids STEM skills early on. Cue lets children choose their own avatar, including the pink Zest, and has been described as "a comedian in a robot's body." Cue had an advanced emotive artificial intelligence system and interacts with children to encourage them to explore more advanced concepts. Dot is for kids aged six and older and the Dot Creativity Kit allows kids to dress their robots up and comes with 10 costumes, stickers, a constructible Lava Lamp, and dozens of challenges and activities to get kids coding.
SmartGurlz: SmartGurlz looks like typical dolls, but they are really self-balancing robots and action dolls that ride cute pink mopeds. These girls like art and math; chemistry and trendy fashion; as well as hiking and making apps. Girls code the dolls to move around the house and even make small deliveries.
Giant Microbes: Remember the importance of introducing young children to scientific language early on? Check out Giant Microbes and instead of giving your little girl another stuffed bear give her a stuffed four-chamber heart, e. colli, brain cell, or common cold instead.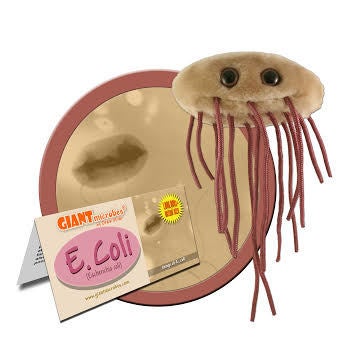 Get Slimy: Give your girl a make-your-own slime kit that goes beyond basic slime to encourage experimentation. Then check out why the science behind slime works.
Make it a Game: Think Fun makes games focused on problem-solving and STEM skills and that groups of kids or families can play together. Favorites include Rover Control from the Code Programming Game Series, the Roller Coaster Challenge involving building structures, and color cube Sodoku that involves flipping cubes to solve puzzles. Even little ones can get in on building STEM skills early with games like Perfect Pairs by HABA that involves matching and problem solving and the Teaching Cash Register from Learning Resources that helps kid learn basic math skills.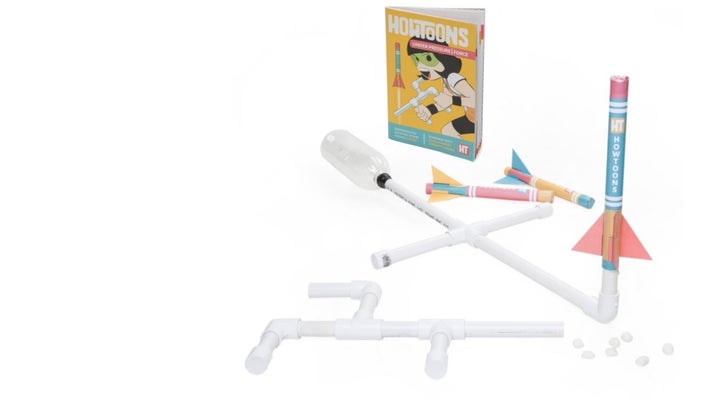 How To Projects: How-to kits like Howtoons provide everything you need for a complete science experiment or engineering project in a box. Comic books, many featuring girls as the main character, guide kids through activities ranging from building a guitar out of cardboard to making bubbles to making a marshmallow shooter.
Virtual Touch: The PIQS Virtual Touch projector, that even comes in pink, allows kids to draw just about anything on the screen. The Painter app is great for kids who want to merge technology and art. It's also interactive and can be use to watch your favorite STEM-themed movies.
Contributor has no interest in anyone or anything mentioned.
Related
Popular in the Community