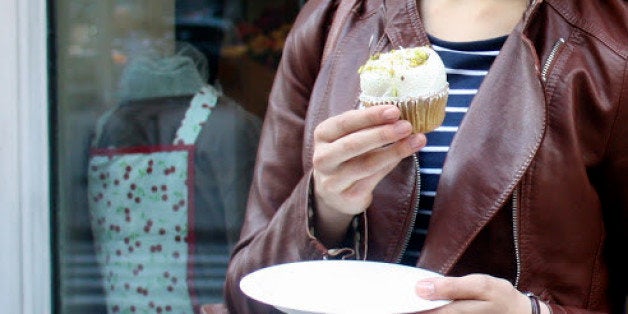 "STOP DAD. Don't eat that yet. I need to take a picture!"
My poor dad had his burger raised in mid-air, eyes closed -- but before he could sink his teeth into that perfect, first bite, I stopped him, rustled up his fries to make them look more "natural" and proceeded to take pictures of every angle of the burger. The poor man was hungry. Sorry dad, but I couldn't let that perfectly toasted sesame bun pass me by...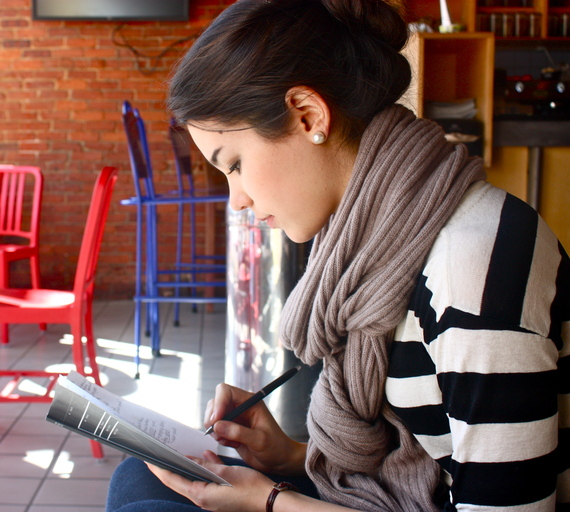 Photo credit: Erica Barry
My name is Erica, I am a teenage food blogger, and I am addicted to photographing beautiful food.
My parents sigh in relief when I leave my DSLR on the kitchen table when we go out to eat. In my defense, I'm not the only one. Thousands of other people love to get snap-happy with their soup course. The New York Times even wrote an article about how some restaurants are banning people from taking pictures of their meal.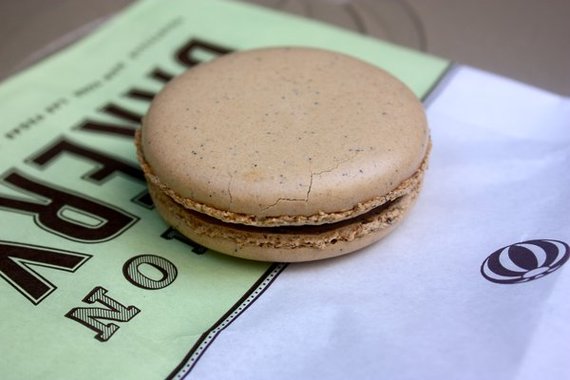 Photo credit: Erica Barry
I am not nearly as annoying as (some) of the people mentioned in that article (although my dining companions may disagree). I can proudly say I have never used flash, never stood on a chair and never used a "gorillapod" in a restaurant to get a good shot of my dish. Heck, I don't even know what a gorillapod is.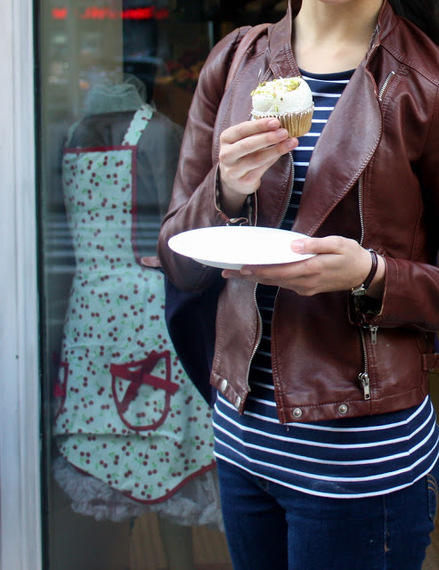 Photo credit: Erica Barry
Alas, I'm a food photographer. What can I do? I can't walk past a perfectly puffed popover without taking a shot. I feel like every bread basket in the world is modeling for me. Cupcakes just look so good through Instagram's Amaro filter. Temptation is everywhere.
Same goes for writing. I write about food. I like to talk about things like the length of linguine noodles, the consistency of tapioca and the oatmeal-to-raisin ratio in a cookie. How many words do I need to describe the astringent taste of wasabi? How can I transform the first, luscious spoonful of homemade dulce de leche into a sentence? How in the world do I even begin to communicate the bliss of the first bite of a Slutty Brownie? (A slutty brownie is a chocolate chip cookie/brownie/Oreo hybrid.)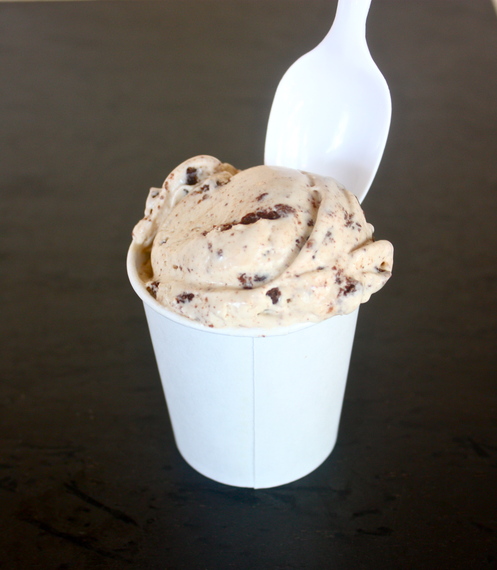 Photo credit: Erica Barry
This leads me to my ultimate point. I can't go through a meal without analyzing it from top-to-bottom. It's not romantic; it's just what I do. I like to compare and contrast the flavors, talk about the plating, and snap a few shots. Sometimes, people insist that I put my camera down and just enjoy my meal. But I look at each meal as inspiration -- I want to remember it. How would I ever find my favorite little cream puff place in New York if I hadn't snapped a picture? How can I recreate my favorite fried rice if I don't know whether it had leeks or onions in it?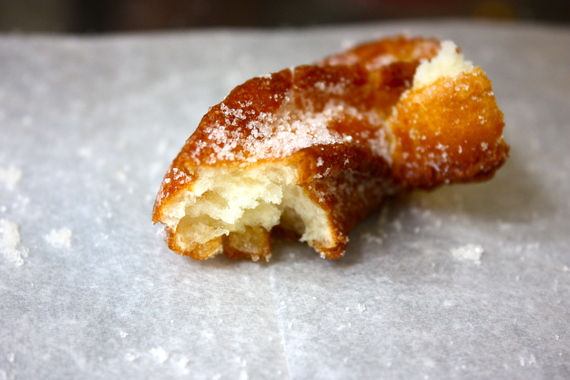 Photo credit: Erica Barry
Every meal is an opportunity for inspiration. So for now, I'm going to continue to haul my infamous DSLR (or at least my iPhone camera) to family brunches, Thanksgiving dinners and even quick fro-yo runs. I will continue to ramble about heirloom tomatoes, cake flour and truffle oil. After all, it's all in a day's work for a teenage food blogger.
Calling all HuffPost superfans!
Sign up for membership to become a founding member and help shape HuffPost's next chapter