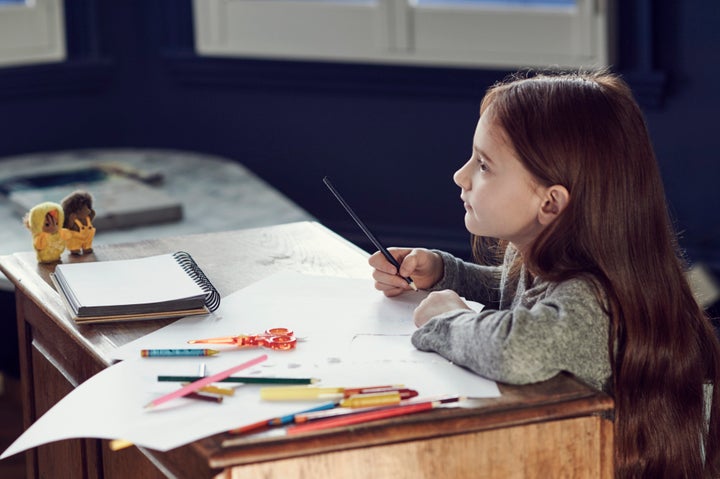 My mother, bless her heart, began homeschooling me from second grade up until sixth grade. During that time of being at home and enjoying the carefree, informal, learning environment, I would have never thought that today I would be able to say that I went through five completely different schooling systems leading up to college.
In addition to homeschooling, I was enrolled in an online school and a private school twice (both in junior high and high school), I went to a public school for one and a half years, and I did an Independent Study program for the other half of that year of leaving the public school system.
My family moved around frequently, six times to be exact. While most of the education changes were unavoidable, some of them were my choice. For example, I switched from public school to online schooling once we moved to Texas because I simply could not keep up and finish high school under Texas' standards due to different graduation requirements.
While the constant alternations in my life may have sucked at the time, looking back now, it made a huge positive impact in my life, especially academically.
I've learned to adapt and embrace changes in my life, my workplace, and school. Not only have I learned to adapt and embrace, but I seek out changes that I can make in my everyday life.

I have better people/communication skills because I had to learn how to interact and work with my classmates over the internet or classmates in completely different ranges of socioeconomic status. Between a private Christian school in Nowhere, Nebraska and a public school in California, my peers were polar opposite for the most part. It gave me a pretty good idea of what to expect from the world at large once I entered amongst the work force and during my travels.

I discovered several different methods of learning that I use as tools in the real world and in my continuing education. One of the most important methods that I learned, was how to teach myself and how to teach my classmates who were struggling. I became an active learner and this tool is very important, especially now, because I am working to be a teacher.

I have developed superb time management skills. When you're homeschooled or enrolled in an online academy, it is SO easy to slack off and sleep in. For my online school, the only due date that I had was to have all my classes completed by June 4th, so it was completely up to me when I wanted to dedicate my time to school. I was smart enough to finish all my classes two months before everyone else normally got out of school. I have learned to prioritize and then enjoy reaping the benefits. Those were an awesome two extra months of summer!
I'm not saying that trying out five different school systems is for everyone. Some people like the chance of running for class president without worrying about leaving the school the next year. Some students need that stability to have a proper learning environment.
However, I encourage every student to get out of their comfort zone and grow yourself. When you live in the same town and go to the same school your whole life, the world may become a shock when you step out amongst it. You realize not everyone lives the same way you and all your peers do, and that's not a bad thing. It's important to learn how to adapt to this ever-so-changing society, experience other cultures, and challenge yourself
Calling all HuffPost superfans!
Sign up for membership to become a founding member and help shape HuffPost's next chapter
BEFORE YOU GO
PHOTO GALLERY
Photos Of Girls Going To School Around The World