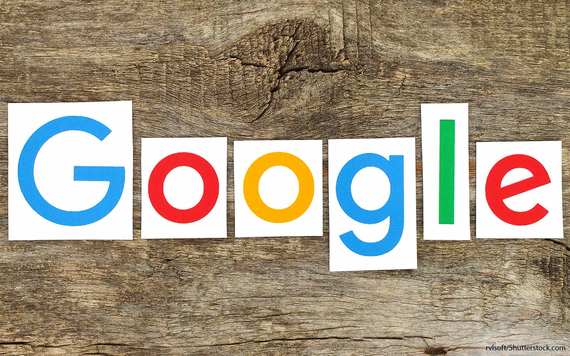 By Laura Woods, Contributor
Joining the ranks of guns, tobacco and explosives, payday loans will officially be banned from Google ads starting July 13. On Wednesday, Google released a statement announcing the policy change, positioning it as a way to protect users from "deceptive" financial products." The change will not impact other companies offering mortgages, car loans, student loans, commercial loans and credit cards.
While Google AdWords can no longer be used to promote payday loans, they will still continue to appear in search results. Here's what Google had to say about the policy change, plus recent controversies surrounding these predatory loans.
Why Google Banned Payday Loan Ads
Payday loans are typically granted to low-income borrowers with bad credit, serving as a quick way to access much-needed cash in a pinch -- with major strings attached. Predatory lenders place extremely high interest rates on these loans, making it difficult for people to avoid racking up enormous amounts of debt.
The average two-week payday loan comes with an APR of nearly 400 percent, compared to standard credit card APRs between 12 percent and 30 percent, according to the Consumer Financial Protection Bureau (CFPB).
In a statement released on Google's Public Policy Blog, David Graff, director of global product policy, wrote:
"We will no longer allow ads for loans where repayment is due within 60 days of the date of issue. In the U.S., we are also banning ads for loans with an APR of 36% or higher. When reviewing our policies, research has shown that these loans can result in unaffordable payment and high default rates for users so we will be updating our policies globally to reflect that."
Controversies Surrounding Payday Loans
The Google advertising ban isn't the first time payday loans have run into trouble. In August 2015, the CFPB filed a lawsuit against internet payday lenders based in Canada and Malta, who granted loans beyond state usury limits or did not obtain the necessary licenses to do business.
The CFPB claimed defendants were in violation of the Dodd-Frank/Consumer Protection Act by misrepresenting debts, forcing customers to pay amounts they didn't owe and leading consumers to believe legal action would be taken against them if they didn't pay. The case has not yet been resolved.
On May 11, the CFPB also filed a lawsuit against Mississippi-based payday lender All American Check Cashing, claiming the company used deceptive practices to scam consumers. In the lawsuit, CFPB accuses the payday lender of trying to keep consumers from learning about check-cashing fees; using misleading tactics to keep people from backing out of transactions; making false statements about payday loan benefits; and failing to compensate consumers for overpaying.
Meanwhile, despite Florida having strict provisions for payday loans in place, residents of the state have spent more than $2.5 billion in fees over the past 10 years, according to a March 2016 study issued by the Center for Responsible Lending.
A number of Florida politicians have recently come under fire, too, for accepting $2.5 million from payday lenders since 2009. In total, Republicans received $1.6 million, Democrats collected approximately $890,000 and independents got $29,000.
More from GOBankingRates:
Popular in the Community