Think Gran Canaria, think skyscraper hotels an eyesore '70s "entertainment" complexes. Think again. From the ruggedly charming (in other words, warts-and-all) north coast, dotted with natural swimming pools, to the verdant and mountainous interior, Gran Canaria's so much more than your bog-standard package-tour destination. Peel back its veneer, and there's a whole new world to discover. Which possibly explains why many of its more than 2 million annual visitors decide to return, some even to stay.
African in terms of geography but Spanish politically speaking, you'll find Gran Canaria in the Atlantic Ocean, 130 miles off the coast of Africa. Cadiz, the nearest port on the Iberian peninsula, lies 777 miles away. The third largest, despite its name, of the Canaries, the island's sandwiched between Tenerife in the west and Fuerteventura in the east. Las Palmas, located on the northeast tip of Gran Canaria, is its capital.
Located in the heart of the Canarian Archipelago, Gran Canaria's as round as a ball. And just as bouncy, with its inhabitants a particularly vivacious bunch. It may not be the largest island in the Canaries but it houses almost half the population.
As any hot-spot theorist will tell you, the tectonic-plate splitting of South America from Africa formed the Canary Islands. A mantle plume expelled molten rock to the surface. Gran Canaria's origins date back 15 million years, but it wasn't until another million had elapsed before anything happened above sea level.
The Moors once ruled mainland Spain, but the North African influence is as keenly felt on Canarian soil. Not least because of the shortish stretch of water separating the orphan Canaries from Mother Africa. They even import sand from the Sahara to furnish the dunes of Maspalomas, the jewel in the crown of Gran Canaria's beaches.
There are more than 80 beaches on the islands. Chances are your average tourists will visit just two, Playa del Ingles and the neighboring Maspalomas. Whilst this pretty pair is not without its merits, the two are just the tip of, to extend the analogy even further, a whole north pole of icebergs.
Away from the main resorts, you'll find delights such as Sardina del Norte. When I heard an estate agent trumpeting this area as a "zone of great potential," I thought to myself, Oh, leave it alone, it's perfect. An environmentalist acquaintance of mine, Cuco, is also worried about Sardina. He claims its tiny beach is unable to sustain the number of people who go there. And considering that these are almost exclusively Canarians from the north of the island, I feel slightly guilty even mentioning its name.
So, just as there's little grotty about neighboring Lanzarote, Gran Canaria's not just an 18-30 mecca. Instead, to borrow a line from celebrated author Julia Donaldson, it's a land "with fiery mountains and golden sands." One which caters for outdoorsy types with a surfeit of cycling, hiking and mountain-climbing options.
Indeed, traveling to the center of the island will fool any sat-nav into identifying you location as Asia with the mountains resembling a collection of mini Everests. For keen sightseers, it's an ideal destination with stunning vistas unfolding before your very eyes. There are miradors, viewing points, aplenty should you wish to pause for a more lingering look.
A World Biosphere Reserve, Gran Canaria's an eco-friendly destination. Around 50% of the island makes up this reserve, encompassing six rural towns with a population of over 18,000. Get back to nature on Gran Canaria with a stay in one of the casa rurales, rural houses converted into self-catering establishments and hotels for the benefit of environmental tourism.
The Canarian Network of Naturally Protected Areas, Red Canaria de Espacios Naturales Protegidos, is the body who looks after this half of Gran Canaria. Of the 146 protected sites under control of this network in the Canarian Archipelago, a total of 33 are in Gran Canaria, making it the second-most protected island of the Canaries.
Independent, but not to the extent of Catalonia, the locals seem as proud of their pre-Spanish past as their post-colonial one. Parents still use aboriginal names such as Aythami to christen their newborn babies. Although the Spanish World Cup win of 2010 was celebrated wildly, the reaction of my friend Tino was not untypical: "Bah, I'm African, not Spanish."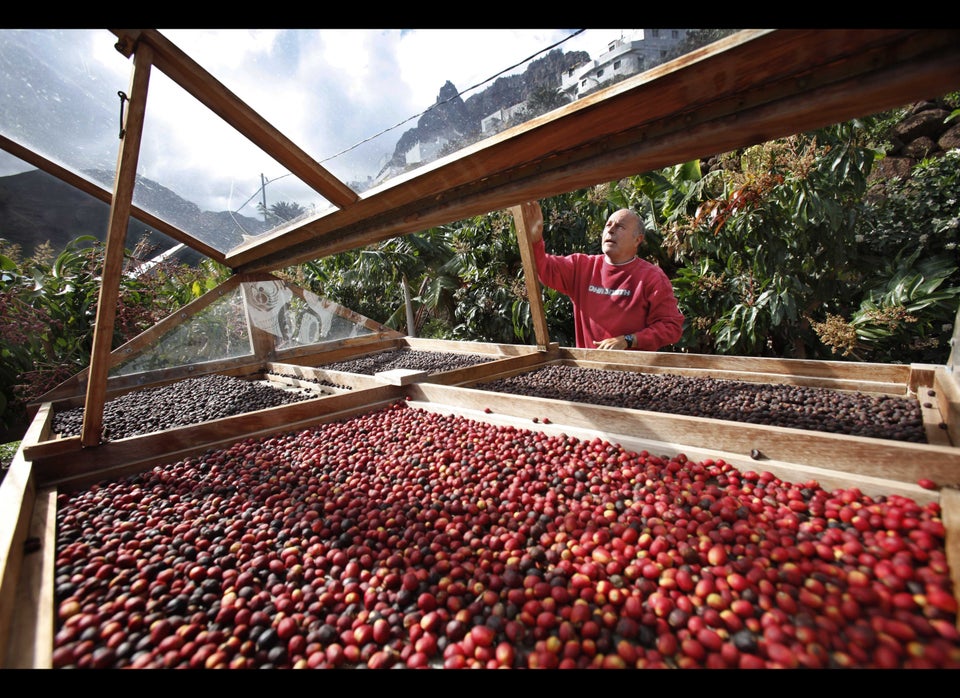 Photos of Lovely Gran Canaria