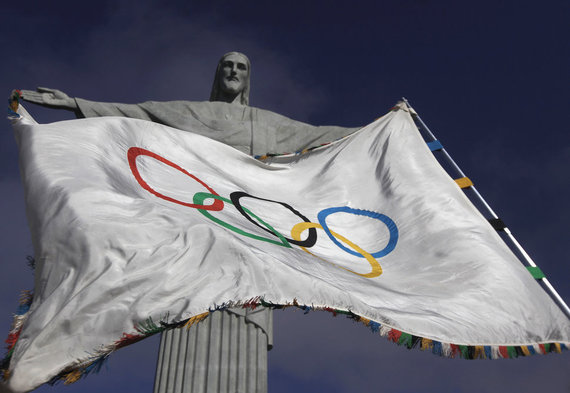 Ticket sales so far at the recent Rio 2016 Olympics have been pretty disappointing. Even sporting events which are usually huge sell-out's such as gymnastics, swimming and beach volleyball at the gorgeous Copacabana outdoor arena have been met with more empty seats than usual. And, for the less popular sporting events, the turnout has been even worse -- think around half empty. Before the Games commenced, the local committee claimed that they had sold around 80 percent of tickets. But with empty stalls plain to see, why are both the IOC and the Rio 2016 team claiming that poor attendance isn't an issue?
Reasons for Slow Ticket Sales
One of the biggest reasons as to why ticket sales may be low for the Rio 2016 Olympics is the Zika virus. Before the Olympic Games even began, a number of well-known athletes dropped out from competing due to concerns about this mosquito-borne virus which has been experiencing something of an epidemic in Brazil over the past few months. The Zika virus, although relatively harmless in adults, can cause serious birth defects in unborn babies.
Ticket sales have risen slightly in around the last week or so thanks to Brazil winning their country's first gold, going to Judoka Rafaela Silva. This has prompted organizers to make an announcement saying that they expected ticket sales to go up within the next few days. Mario Andrada, spokesman for the Olympic Games, said that Brazilians tend to be late buyers, but there's nothing better for sales than when the country wins its first gold medal on home shores. Since Brazil's first gold medal, Mario Andrada and the Games organizers were convinced that tickets would begin to increasingly sell out.
More than half of the tickets which went on sale in Rio were $17 or less -- more than half the price at which they were being sold in London four years ago. However, in a country which is still developing in many areas and suffering from high poverty rates due to a recession, $17 could well be too pricey for many of the local residents. This is evident to see with the sporting events that should have sold out but didn't -- for example the Brazilian football team's opening game against South Africa, which should have been a sell-out affair with viewers queueing to get in but instead, had a number of seats left empty. When you compare this to the London 2012 Olympics, where football was one of the most attended sports, and one of the most popular to bet on, you can see there were issues.
It hasn't just been recently that ticket sales at the Rio Olympics are seeing problems. In fact, it has been harder than ever for organizers to fill out the venues from since the tickets were first released, with the country in the throes of their worst recession in 25 years. Just four months before the Games were set to kick off in Rio, only half of the total tickets available had been sold -- something which prompted Ricardo Leyser, Brazil's minister of sports, to find new and innovative ways to boost the ticket sales and fill up seats, including purchasing tickets for schools.
Along with this, another of the main reasons why you're seeing a lot of empty seats at your favourite sporting events of the Olympic Games is due to the fact that Brazil is struggling to attract tourists due to high crime rates and terrorism. Amid concerns for safety and in light of recent attacks and attempts throughout Europe in the past few weeks, Brazil is using around double the amount of security agents than the 2012 London Olympics.
Could the seats not be as empty as we think? Even people who have bought tickets to the Games may struggle to get to their seats on time due to endless queues and hapless security checks. It currently takes up to two hours just to get into some of the stadiums. And, of course, there is the issue of ticket touts -- with the number of people arrested for trying to sell tickets and illegally obtained tickets outside the stadium increasing.
The Rio organizers have ended up going back on their word and given away some tickets to local school children, which is definitely a silver lining amidst the disappointment. However, if the Rio 2016 Olympics have taught us anything, it is just how important the spectators are.
Calling all HuffPost superfans!
Sign up for membership to become a founding member and help shape HuffPost's next chapter