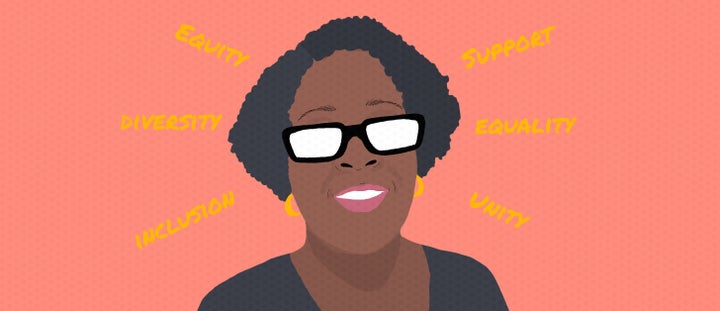 I was recently hired as Asheville, North Carolina's first-ever Equity and Inclusion Manager. Coming here to coordinate and lead such an initiative is an important and exciting challenge. The first step in my plan is getting everyone to understand what equity is. The next step is learning how to transform our culture so that we operate to advance equity through the policies, procedures, resources, services, and programs of the city of Asheville. Last year the city council designed Vision 2036 that included "cultural diversity and social and economic equity are evident in all that we do." I believe that equity work comes before a true readiness for diversity. Advancing equity is the precursor to supporting diversity. 
Equity work comes before a true readiness for diversity. Advancing equity is the precursor to supporting diversity.
Equity is recognizing that not everyone begins from the same place or has the same opportunities or obstacles; therefore, achieving equity is providing everyone what they need to be successful ― and some may need something more or different than others. Operationally, that means the city must transform to be able to recognize what else is needed by certain populations, communities, groups, and individuals, and do our best to provide those opportunities for access and success.
Being in this role a little over a month, I continue to listen and learn about the history of the African American community in Asheville. Over the span of five generations, forces and decisions ― whether intentional or unintentional ― have segregated and demolished black communities and black-owned businesses, creating enormous barriers to success for black Ashevilleans. This lived history results in racial, economic, and educational disparities, which make it much harder to be successful.
Asheville wants to be a racially-diverse place. There are those who reside here who are actively working toward racial equity. However, an organized effort where advancing equity is the focus is necessary to see progress. 
Whether intentionally or not, Black-owned businesses have been segregated or demolished, creating enormous barriers to success for Black Ashevilleans.
One example of what I'm calling "an exercise in advancing equity" occurred recently when a neighborhood organization reinstated a neighborhood event after taking a hiatus due to violent behavior by a few community members. Organizers had previously decided to not put children and parents in harm's way by hosting an annual community-building celebration. In July, there was a large community meeting in one predominately African-American neighborhood experiencing an increase in gun violence. In attendance were the mayor and chief of police, who offered assistance to the community and also agreed that sustainable change needed to happen within the neighborhood by community members. In response to the mayor's and chief of police's statement about community involvement in community change, a decision was made to reinstate the Southside Family Reunion, as an effort to encourage community-building and to "stop the violence."
The event organizer reached out for the assistance offered by the mayor and the chief of police to begin the event planning process. What occurred over the five weeks between the initial request and the event on Labor Day weekend is described differently based on the perspective of the person telling the story; however, my perspective recognizes that lack of knowledge about city processes, policies, service provision, timelines and how to access city resources should not exclude a neighborhood organization from implementing an event that aligns with the goals of the city ― strong neighborhoods.
HuffPost is hitting the road this fall to interview people about their hopes, dreams, fears ― and what it means to be American today.
It took many visits to city hall, numerous conversations with city staff, and extra effort from all involved to produce the permit and resources needed for the event to happen. There were a handful of "champions" of advancing equity in city government who recognized the need to figure out what "more and different" was required to support the Southside Family Reunion. In the final days before the event, requirements were met and the permit was issued. The 2017 Southside Family Reunion was a success. The violence ceased over the weekend and neighbors took full advantage of fellowship, unity, and celebrating each other.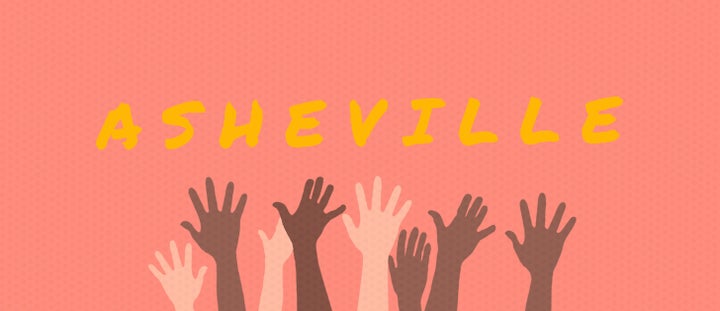 The success of the event speaks to the fortitude of the organizers in the community and the champions within city government. As I listen and learn, I'm finding that city leaders and managers are open to advancing equity and eliminating disparities. However, they lack the awareness of barriers; they aren't clear on the definition of equity versus equality; and they are unsure how to advance equity. As Equity and Inclusion Manager, I am providing opportunities to learn about barriers and challenges to accessing city government and engaging government programs and resources. Leaders and managers will gain an understanding of the definition of equity and the role local government plays in advancing equity throughout all we do.
It took decades to create the current racial, economic and educational disparities in Asheville, and it will take focused, organized efforts to eliminate them.
Analyzing the process of the Southside Family Reunion event as an exercise in advancing equity is an opportunity for the city of Asheville to look internally and recognize where and how we can make changes to increase access and opportunities for those with the most barriers. It is a necessary introspective activity in order to perform better and support success for everyone in Asheville. Listening to community members who experience the most barriers and trust local government the least is a crucial aspect of the exercise. One community leader requested that city government "help me help you help us."
It took decades to create the current racial, economic and educational disparities in Asheville and it will take focused, organized efforts and time to eliminate those disparities.  I am here to do my part in transforming the narrative.  Every small step toward advancing equity is a step toward achieving equity.
Calling all HuffPost superfans!
Sign up for membership to become a founding member and help shape HuffPost's next chapter
BEFORE YOU GO