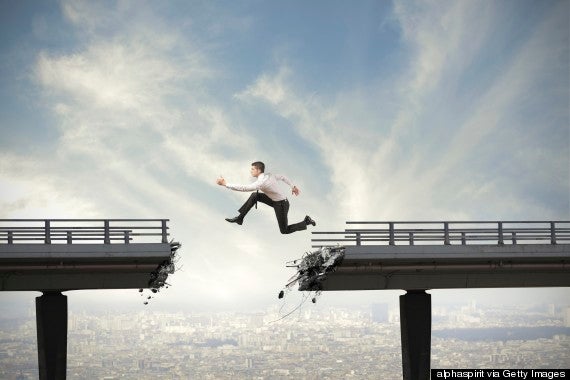 Say you have a good idea for a business. One snag: your idea requires code and you're a business person. So you go out to hire a chief technology officer (CTO).
The problem: hiring your technology lead is harder than you think. And if you mess it up, the other moving parts of your business come tumbling down around you.
Three problems you must be aware of when hiring a CTO:
1) Good developers are incredibly difficult to reach
Competent software engineers are in extreme demand. So if you plan to reach them the same way as everyone else, expect trouble.
In an interview, Jeff Hyman, lecturer on recruiting at the Kellogg School of Management and founder of Strong Suit, told me:
"Software developers are starting to pull their profiles off LinkedIn, because they're so tired of being besieged by headhunters."
Ouch. So what can you do? Start with your own network. Kindly ask a few of your best contacts for introductions. And if you've dealt with developers in a previous part of your life, reach out again.
What if you have no choice but to reach out cold? Be extra careful in your approach. The way you reach out tells people more than you think.
Take Robyn Cage, for example. As an independent musician, she accomplished something others like her can only dream of: she built a large, devoted audience.
Turns out, collaboration with other artists was a key part of her success. She became good at connecting with influential artists.
In an interview, she stressed the need to research what channel to use before reaching out:
"You have to reach out to them in the right way. Everyone has their own way in which they want to be contacted."
Same for you. Before you connect with a potential CTO, tune into their world first. Do they hate talking to people on the phone? Keep that smartphone holstered and go to your email. Do they see LinkedIn as a bastion of recruiter spam? Then avoid it for now.
And it goes further than just the method by which you reach out. Tune into their current state of mind. Are they working on a project related to what your company makes? Great. Use it as a talking point.
The more empathetic, relevant and "them-centric" your words are, the more likely they'll respond to you -- rather than your competitors.
2) Your CTO needs to know how to build a team
If you're not technical, you shouldn't hire every subsequent developer your company needs. Why? Because you can't determine the quality of their code. You're cut from a different stone.
Thus, you need someone else to do it for you. Namely, your CTO. Hyman says:
"Recruiting and building a team that new hires want to stick with becomes a bigger and bigger part of the CTO's role. Not just architecting the system and writing code."
Wait a minute. A tech person working on soft problems like interpersonal relationships? Yes -- it makes sense. Because behind all the obstacles you face sits a persistent challenge: you need the right people to build your business. Including technology people. And who best to hire them? Your CTO.
So when you assess candidates, don't just look at their technical skills. Unless you want to place a damper on the growth of your company, your CTO's people skills must be up to scratch.
No room for misanthropes, because when powerful people come across your company, you can bet they look at the strength of your technology team.
3) Investors will judge you by the quality of your technology team
Your worst nightmare: to have a lousy technology team prevent you from raising capital.
"Investors assess the technical, leadership and recruiting skills of the CTO. It has become so hard to hire a software developer that a CTO who doesn't know how to recruit or build a team will have a problem."
The mechanics of investment forces venture capitalists and angel investors to pay special attention to how big your company can get. Their success and reputation depend on your growth. But if your team lacks a strong vision, your growth will be stunted.
How to overcome this? You play the long game. As venture capitalist Charlie O'Donnell of Brooklyn Bridge Ventures asks you: can you imagine what your company will look like in five years? With a compelling long-term vision, you come to the recruiting game armed with a powerful inspirational tool.
This goes beyond appeasing investors: the health of your company and the very reason you founded it depend on getting this right.
Bottom line? Screw up on hiring and your business will suffer. Just as if you use the wrong fuel for an otherwise excellent rocket ship: you make it veer off-course and crash.
Popular in the Community