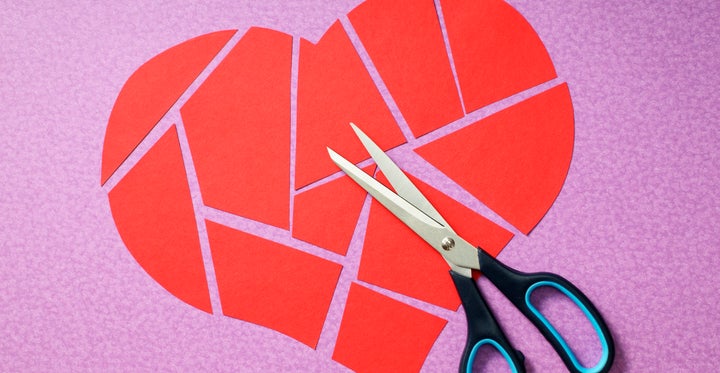 After analyzing Facebook statuses containing the phrases "break up" and "broken up" in 2010, data journalist David McCandless found that the amount of romantic splits start to increase just after Halloween and spike in the two weeks leading up to Christmas -- aka "holiday season" or, unfortunately, "breakup season."
Breakups happen throughout the year, of course -- McCandless found that they also peaked around Passover and Easter -- but why would they tend to pick up during the particularly festive winter months? To find out, we spoke to a couple of relationship experts about why holiday season might be prime time for breakups (and how you can avoid one).
People have high expectations for the holidays, which may set them up for relationship disappointment.
According to New York-based psychologist Suzanne Lachmann, yet another name for the holidays could be "pressure-on-relationship season." This is because each person in a relationship can come into this time with their own set of expectations, and they may not be perfectly aligned with those of their partner.
"Any holiday or situation that promotes an expectation about how someone else is supposed to act towards you and do for you and vice versa is pressure," Lachmann told The Huffington Post. "It can create problems in relationships that would otherwise be solid, or it can help breakup relationships that should break up anyway."
Lachmann, whose forthcoming book deals with how to get over breakups, put it in terms of gift-giving. She said that, for instance, if you're looking for something huge from your partner and he or she doesn't give it to you, then you might wonder: Is this because I don't mean enough? That may be, but it also might be that there's nothing wrong with your relationship -- you might just be disappointed because you grew up always getting huge gifts from your family and previous partners, while your partner didn't.
For long-term couples, holiday pressure can exacerbate built-up resentments, said Anne Crowley, an Austin-based psychologist who works with couples.
"There's a lot of emotion wrapped up in the holidays," Crowley told HuffPost. "People, and a lot of women I think, start to feel burdened by the holidays, because they plan everything, they pull everything together."
Crowley said that when partners take on mismatched holiday duties, one of them may reach a point where they can't take it anymore. Even if a person was thinking about breaking up for months and the holidays don't cause the break up per se, the hectic season might just lead to "the last straw."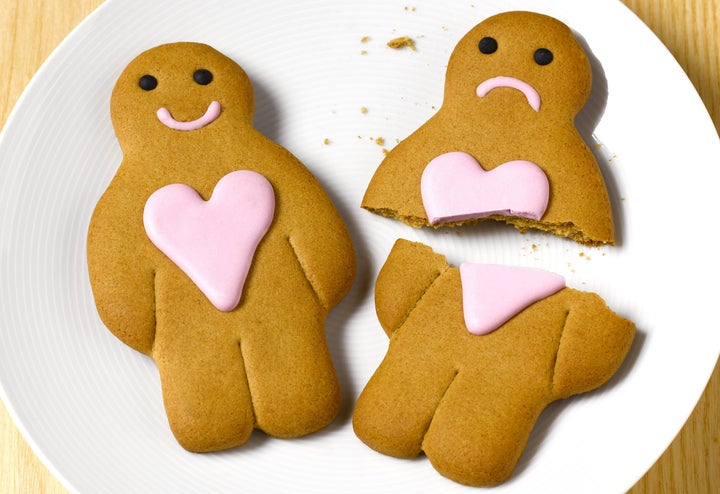 Family pressures can abound.
The holidays can also be a time spent with family. For newer couples, this might mean meeting each other's families for the first time, which leads to even more pressure on relationships. Lachmann said that people may worry about whether or not their partner will literally and figuratively show up.
She explained that, oftentimes, people want their partners to make a great show in front of their families, whether that means acting extra poised, asking lots of questions or behaving in ways they don't normally act.
"Whether or not that's what your family is looking for at that point, you're super freaked out that [he or she] won't be able to do this," Lachmann said. "There are so many unknown variables that contribute to making it an anxiety-provoking situation."
According to Crowley, couples who aren't meeting their partner's family for the first time may be prompted by the holidays to think: I don't want to go through another holiday season with you; I can't fake this; and I don't want to be around your family when I feel this way.
"A lot of times, people preemptively break up [around the holidays], just because it's too overwhelming," Crowley said.
The upcoming new year may encourage partners to reflect on their relationship.
For some people, the weeks leading up to New Year's Day is a time of reflection, which may lead them to evaluate the pros and cons of staying in their relationship. The new year might inspire them to ask themselves: Is this the kind of partnership I want to have? Is my relationship going where I want it to? Am I truly happy?
"A friend of mine has said that she likes to spend her New Year's the way she plans to spend her year," Crowley said. "So I think if people have that type of thought or philosophy, the idea of spending another year or another holiday with that person doesn't sound good."
Lachmann agreed that this time can be a catalyst for break ups, particularly when a relationship is already going sour.
"It might put more pressure on you to find a way to end it or to make a vow to yourself that you're going to do better to improve it in the new year," she said.
So what can you do to avoid a break up during the holidays?
The best thing you can do, according to Lachmann and Crowley, is communicate your needs to your partner so that you can manage your holiday expectations and avoid setting yourself up for disappointment. Lachmann said it's important to keep in mind that "the pressure of the holidays means different things to different people."
If you're nervous about how your family will react to meeting your partner, Lachmann suggested having candid conversations with both your partner and your family to decrease anxiety. That way, you're all working as a team.
"The best thing you can do at any holiday is not impose pressure on things outside yourself that you don't have control over," Lachmann said. "That just makes everything more chaotic."
As for long-term couples, Crowley said they may be able to avoid holiday resentment by keeping preparations simple and communicating with each other about what they're doing and when they need help. She also suggested that couples find ways to have special moments alone during the holidays, whether they're snuggling up to watch a favorite holiday movie or simply drinking hot cocoa together.
"Remembering your partnership and having quiet moments together amid all of the holiday chaos can be a really special way to make memories and feel connected," she said.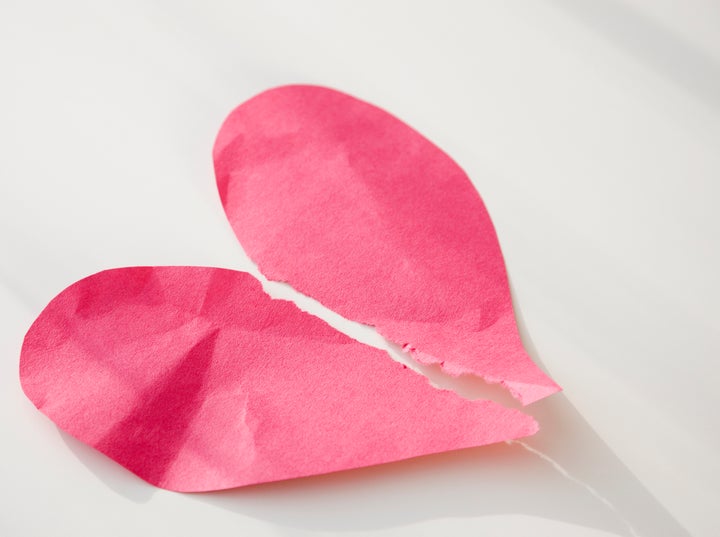 And what can you do if you and your partner do break up amid all of that holiday joy?
If you do break up during the holidays, don't feel like you have to be the picture of happiness, Lachmann and Crowley both said. Allow yourself to feel all the sadness you need.
"It's OK to scratch the joy of the holidays off your list this year," Lachmann said. "It's just one of many holiday seasons that you will have."
Crowley added that there's never a good time for a break up, so you don't have to feel like a downer and isolate yourself if you happen to go through one during holiday season.
"Remember you're not alone," Crowley said. "Take the time that you might need in your own space, but also reach out and respond when friends or family reach out to you."
And keep in mind that holiday break ups don't always stick.
"It's a time when lots of people do breakup, but how substantive those breakups are is in question, because there was pressure that altered how they would've otherwise behaved," Lachmann said.
That is to say, there are a lot of unique relationship stressors during holiday season. Whether or not those lead to a permanent breakup, remember that the pressures you're feeling may only be temporary. The best you can do, it seems, is go forth, communicate with your partner and be merry.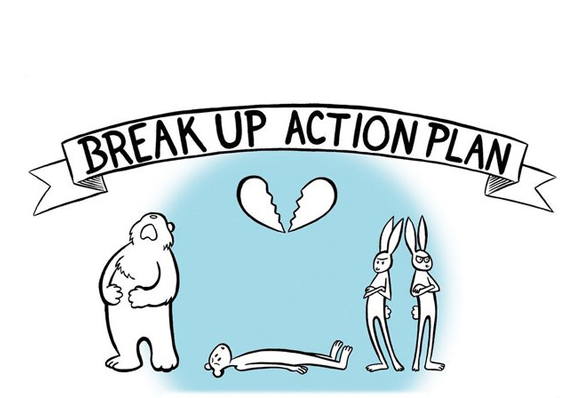 Breakup Action Plan
Support HuffPost
The Stakes Have Never Been Higher
Related
Popular in the Community