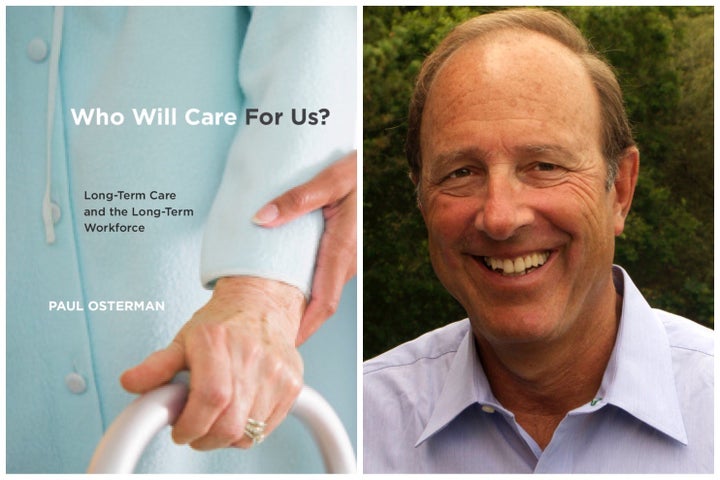 The workforce shortage in home care continues to worsen, as providers struggle to attract (and retain) workers to jobs that are typically poor in quality. More broadly, leaders across sectors are failing to recognize that strengthening direct care jobs would improve care and reduce health care costs. The result? Workers can't make ends meet, and elders can't find paid caregivers.
New data released today from PHI confirms these points. Headquartered in New York City, PHI is a national research and consulting nonprofit widely considered the country's leading expert on the direct care workforce.
According to new data, in 2016, home care workers in the U.S. earned about $10.49 an hour and $13,800 a year, largely because of part-time hours and irregular scheduling. Nursing assistants earned only moderately higher incomes than home care workers, yet both occupations have seen their wages either stagnate or struggle to meet inflation over the last 10 years.
In turn, both home care workers and nursing assistants experience high poverty rates, many rely on public benefits to survive, and job turnover remains high and unsustainable. Despite these woes, direct care jobs represent the largest-growing job sector in the country, as millions of Americans reach older age in the years ahead and demand for services skyrockets.
I spoke with Osterman about these trends, his new book, and what government leaders, the long-term care industry, and its payers should do to strengthen these jobs and improve long-term care for all of us.
Robert Espinoza: Why did you write this book?
Paul Osterman: Much of my research and policy activism concerns how to improve the quality of low-wage jobs and there are well over 3 million home health aides and certified nursing assistants whose earnings are near poverty. I wanted to understand what it would take to make these jobs better, and I wanted to go beyond the "it's nice to be nice" or "it's so unfair" style of argument and make the case that it is in everyone's interest to upgrade this work.
RE: Your book nicely details the direct care workforce—low wages, limited training and career paths, and the challenges of reforming a complex long-term care system. Why do you think this workforce doesn't get the recognition and support it deserves?
PO: Part of the problem is that these workers are overwhelmingly women and are disproportionally minorities and immigrants. But the challenge is also that the medical profession does not understand or respect the work that they do and has low expectations about what is possible. Medicine is a hierarchical and status-oriented field, and these people are at the bottom of the pecking order. I also found that many people in policymaking positions are simply ignorant about the nature of the long-term care system and what might be possible.
RE: In your book, you argue that both the long-term care industry and its payers (government and insurance companies) should prioritize strengthening this workforce, largely because it makes economic sense. Can you explain this argument?
PO: If these aides were better trained, and if current restrictions on what they can do—so called "scope of practice"—were eased, then these aides could be members of the care team. They could help with health coaching regarding managing chronic conditions such as diabetes. They could help reduce the rate at which transitions out of hospitals lead to nursing home stays. They could do some of the tasks that are now reserved for more expensive nurses. All of this is in the interests of clients—and also of the payers, that is state Medicaid agencies and insurance companies.
RE: As you wrote this book, what were you surprised to learn about the direct care workforce or the state of long-term care?
PO: I was surprised at how little policymakers in Washington, DC and in the states understand about the circumstances of these aides, the structure of the system within which they work, and what might be possible. Everyone pays lip-service to how important these aides are but that is where it stops.
RE: Did you uncover any recent positive developments in terms of how government leaders are responding to this workforce shortage?
PO: There are a few small demonstration programs aimed at upgrading the training of aides but nothing at any real scale. What is needed is real pressure on this issue and it could come from a coalition of aides and consumers. This is an issue and a potential coalition waiting for a political leader to seize it.
RE: What is the one idea you hope readers take from reading this book?
PO: If aides were better trained and better compensated, not only would consumers would be better, off but the system as a whole would save money. Achieving this requires changing the mindset of the medical system and payers and the political leadership. A coalition of these aides and consumers should be powerful enough to make this happen.
Paul Osterman is the NTU Professor of Human Resources and Management at the M.I.T. Sloan School of Management and the Department of Urban Planning, M.I.T. He was formerly Deputy Dean for Faculty and MBA Teaching at the Sloan School.
Popular in the Community