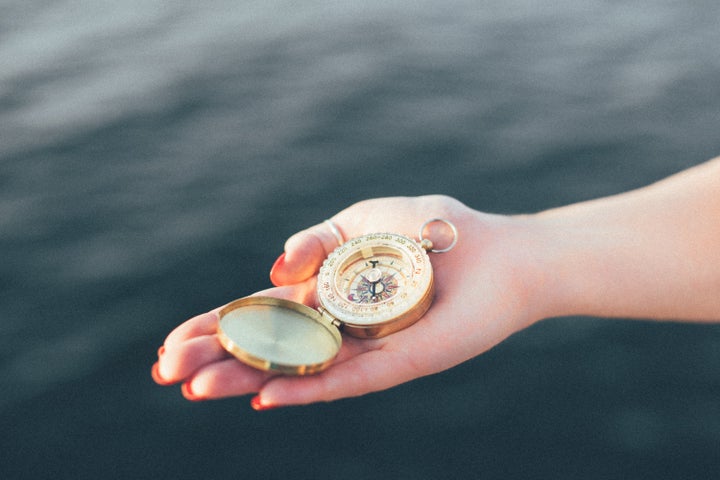 Wizard of Oz's Dorothy had it right: there's no place like home. But as I stand here clacking my heels together in my red, sparkly Mary Janes, I realize that I don't know where they'll take me ― or even where I want them to take me.
Being a 20-something is nomadic. It was once described to me as a time of roaming and gypsy living. At first I laughed, jammed to the Lady Gaga song ― hesitantly relating to it ― and quickly buried the thought under other piling anxieties. But as I started to have a post-college "home" identity crisis, I realized that I've never really felt at a loss for a familiar, homey place. Home has always been the San Francisco Bay, even while spending extended periods of time elsewhere, namely Los Angeles. However, as I creep through my 20s and (attempt to) transition to life after college, I've come to question the definition of the word "home" and how much weight the concept actually deserves. For the first time I'm asking: what is home?
The feeling of "home" is undoubtedly and understandably yearned for. Home gives comfort and solicits security; it touts familiarity and community. But what part of your 20s is comfortable [insert 1-bedroom, 5-person New York apartment here]? What part of your 20s is familiar? (Hint: virtually none of it.) So why are these factors such important criteria in choosing a place to call home? We're young, we're (self-declared) fun, and we're looking for constant adventure and exposure to this vast and unseen world ― and we should be. That's why the all-too-used, trendy phrases like YOLO and there's no time like the present cringingly hold truths. We are only in this moment once, and if there is a time to make change and take chances, that time really is now ― no matter how old we are.
With countless moving pieces and numerous variables influencing our lives, home shouldn't have to be a place; it can be a starting point or a basecamp, disregarding the traditional external pressures to root ourselves somewhere physical. Sure, home can be where you grew up or your current mailing address, but it can also be your favorite local spot, or wherever your friends travel to meet up – no matter where that may be. I'm not saying that having a defined home isn't important, but I am suggesting that it doesn't have to be tangible or constant.
In the midst of a hugely transitional phase, I've notably struggled with happiness this past year; it's been a long haul trying to determine which direction my life is heading and making sure it's a direction that I want ― one I'm excited and passionate about. I've given up a lot for this search: relationships, fun nights out, and a career path that I thought I was destined to have. And while it's been a constant fight for the life I want, there's one thing I've learned: home ― and happiness ― lie within me, regardless of circumstance. By choosing myself, I've come to better love and accept the person I'm growing to be and the role I'm destined to have in this world. I am constantly home ― every second ― because I create it; I create the environment and the happiness that surround me, investing in others who contribute to my goals and offer unconditional support, just as I do for them.
My home has lost its address and its front lawn. There's no more driveway or backyard pool. Home is simply: me. It's my family and my closest friends. It's my passions and the little things that bring me joy. It's a warm cup of coffee on a Sunday morning, and tipsy laughter on a late Friday night. Home is wherever I am, because I know that whatever I'm doing, I am the person I want to be ― the one I've been so desperately fighting to find.
There's no place like home, because there's no person like you.
Hugs from my transient home to wherever you are.