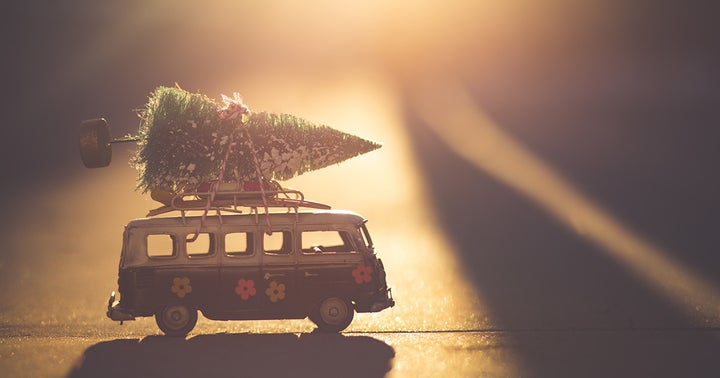 I had a weird childhood. I won't go into it too deeply, but my older sister and I mostly ran amuck while our parents were dealing with their own issues (long-term illness, alcoholism, all that fun stuff). When it came to Christmas, our traditions were whatever we (read: my sister) made up. She was five years older than me and had a terrifically fueled creativity.
Santa was someone I stopped believing in when I was maybe five—about the time Uncle Wheelbarrow (the name "Wilbur" corrupted by a bunch of drunk friends) dressed up as Santa and made me sit on his lap while my father tried not to spill his drink from laughing.
"What do you want for Christmas, boy?" Uncle Wheelbarrow asked, everything about him reeking of fermentation.
Terrified, I mumbled something, I don't remember what. Probably a football or a video game.
He leaned in close so I could smell his breath. "Don't you want a woman, boy?"
When I was finally able to escape to hide in my bedroom, I knew that this was a man I didn't want coming down my chimney (if we'd even had one), especially at night.
Our Santa was Mr. Kennedy, a man with whom my father served in WW2 who never had kids. Each year when we were little, he would give us a big black garbage bag full of toys. One of our fondest traditions was sneaking into a remote corner of the house and carefully unwrapping these presents, examining them, and rewrapping them without getting caught (not that there was any real chance of being caught). After a few times, the tape would lose elasticity, so the presents sat in puffy 'coats' of wrapping paper. These might well be the only presents we'd get.
On Christmas Eve, we would go to our father's room and steal his socks, since he had the biggest feet. (This led to much complaining the next morning as he went to work—yes, even on Christmas. But I think that was part of why we did it. If he didn't have any socks, he couldn't leave.) We would then scour the house for anything worthwhile—oranges, nuts, any candy we might find—and shove it all into his tube socks as stockings for each of us.
What made the holidays fun was my sister. She tried to make things like they'd been before our mother became sick. But we were always left-of-normal, as a family. I remember going to get a tree with my father when I was very young. I held the barbed wire twine up so he could slip through as we sneaked onto someone else's land, quickly cut down one of their pine trees, and ran back to the fence, where we tossed it over. In later years, we got a fake tree, and my sister and I would risk the brown recluse spiders in the attic to bring it down and put it up every year. We'd string popcorn into garlands to decorate. We'd draw pictures and paste them to things, including once the living room wallpaper, leaving big tears when we tried to take them down (oops). We had fun and made ourselves happy with what we had on hand, even though our everyday lives were surrounded by tragedy.
I'm much older now, and as a single father, I worry about making sure my daughter has the best experience she can for the holidays. I moved far from home and don't get to see my immediate family very often. I'm not as creative as my sister, but I try for normalcy. We put up the tree after Thanksgiving and spend a long afternoon hanging ornaments. Things inevitably break—this isn't a reason to lose our minds; it's just something that happens—so we have an ornament making party with our friends to make more at some point. (It's okay if they're all ugly. Ornaments are supposed to be ugly and embarrassing.) My daughter will invariably eat the candy canes off the tree over the course of the weeks the tree is up. It just happens, like magic, usually when I'm in another room. She'll call out, "Dad, a candy cane fell off the tree and broke. Can I eat it?" So every year I get a couple boxes of new ones with different flavors. (Otherwise, she'd be eating ones that are who-knows-how-old.) We make a gingerbread house that always looks just awful. We watch Christmas movies and have spicy hot chocolate. We make and pick out presents for others. Something we're just starting this year is to pick a charity or two to donate to and go shopping for toys to donate. (When I was a kid, the idea of giving to charity would've made my father apoplectic.) We write and (badly) illustrate a Christmas story.
For a time, especially after I divorced, I would try very hard to force a good time. If her mother was going to see The Nutcracker or a holiday concert, then I had to plan something just as good for my daughter. It wasn't that I had to win Christmas; my biggest fear was that she'd be miserable with me. What I came to realize is that mandatory fun isn't fun, and my daughter was mostly just happy to be with her dad. The important thing is that my daughter knows she's loved, that she learns to love others, and that she gets to visit with her aunt sometimes, even if it's only over Skype. (My daughter calls her Aunt Cookie. I have no idea why.)
My daughter has two Christmases now—one with me and one with her mother—and our favorite traditions are simple and happened naturally. They will continue to grow and change as things are added and discarded. Our traditions may not look like what they show on TV, but we don't like those shows anyway.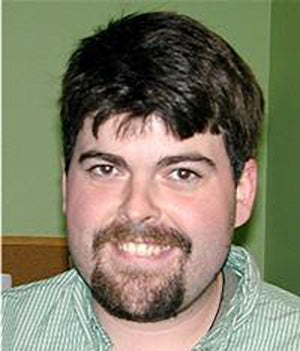 For more great Wild Word essays:
Related
Popular in the Community