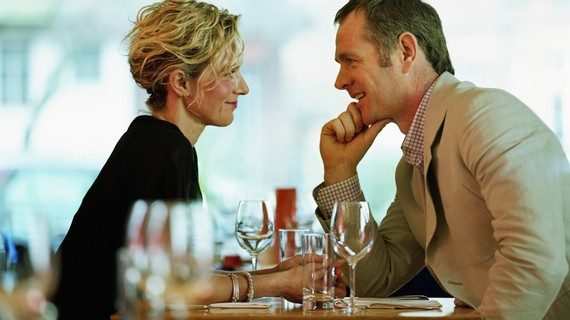 Most couples know they are supposed to have a regular "Date Night".
Unfortunately, along the way they let familiar routines and their life partner/parenting roles overshadowed their on-going need for novel activities and their role as romantic partners. They just can't seem to have a night out that doesn't involve talking about the kids, household tasks, scheduling logistics, and, worse yet, complaints about one another.
Still, most women and men alike, long to recapture the pre-marriage, mid-courtship "date-night feeling" when their conversation was both comfortable and captivating, their mutual attraction was electric and palatable, and the night was filled with the promise of deepening their intimacy and providing a delightful escape from their daily routines and stressors.
Never thought date night was so important? Think again.
This longing to recreate date-night intimacy could be related to a primal urge for survival. There is a well-documented connection between the support that comes from a well-functioning intimate relationship and the personal well-being of the relationship partners. Intimate relationships buffer partners from the negative outcomes associated with the stress due to life events like pregnancy, birth of a child, job loss, illness, retirement and, of course, routine daily stressors, as well.
It's not just that intimacy adds to a marriage. Lack of marital intimacy and satisfaction actually causes harm to the marriage and the marital partners. Marriages (and other close relationships) that lack intimacy and closeness tend to be unsatisfying, unstable, and highly conflictual. These relationships are associated with an increased risk of distress, physical illness, and poor psychological adjustment.
So, institutionalizing "date night" is not only fun, it can protect your marriage from deterioration and it can keep you and your spouse more healthy, happy, and able to manage your life stressors.
How to Date your Spouse: 6 Tips for Successful Date Nights

1. Make "Date Night" affordable. Don't allow date night to add financial stress. Decide about how much you can budget for your weekly date nights. Your budget will determine (a) the frequency of your dates and (b) the location of your dates. Most budgets don't allow for a weekly night out at a special occasion restaurant. But, most budgets do allow for a weekly Date-Night dinner, late night dessert, or glass of wine at home (after the kids are settled in) and a once-a-month Date Night out at a favorite restaurant for dinner or dessert. Or, if you prefer, a picnic at a picturesque spot.
2. Decide when you will schedule Date Night. For at home Date Nights, examine your weekly routine, find the time when a Date Night activity at home can be added to the routine (this might mean recording one of your favorite TV shows for viewing at another time). Do NOT let other activities get in the way of this intimate time together. For monthly Date Nights Out, set a routine night (e.g. the last Saturday of the month) and get it on the calendar. Only make adjustments to your Date Night Schedule, for important events that cannot be scheduled on another day.
Note: Date Night may also be at lunch rather than dinner, depending on work and family schedules. It's the time for intimate conversation, not the time of day that matters.
3. Decide who is in charge of planning. There are as many ways to divide the planning as there are types of marriages. Here are some ideas to stimulate your thinking:
Planning monthly Date Night
Work together to generate a list of restaurants that fit your budget and that you would both enjoy, then take turns picking a restaurant from the list and making the reservations, etc. Be sure not to use this as a "gotcha" opportunity. If you know your spouse is habitually forgetful about these kinds of things, then volunteer to be the one who always makes the reservation. Or, if you have historically been forgetful about reservations, then you could use this as an opportunity to show your commitment to "date night", your marriage, and your spouse.
When you generate the list of restaurants, also include other activities you could enjoy before or after dinner, such as a movie, a play, a concert, or a walk on the beach. The secret is to always include a meal in a sit-down restaurant in order to create an atmosphere conducive to conversation.
Planning weekly Date Night at home
Generate a list of ideas that work for you, depending on the time of your Date Night (dinner, dessert, night cap). Then take turns executing your at-home date. That is, take turns shopping for and making (or bringing in) dinner/dessert. Take turns setting the table or the cozy night cap atmosphere. Use the good china and stemware (if you've got it). Play music and, most importantly, turn off the television. When it is your turn, avoid being too contrived, but do behave as if you have invited your spouse over to your place and take the lead, while allowing your spouse to help a bit.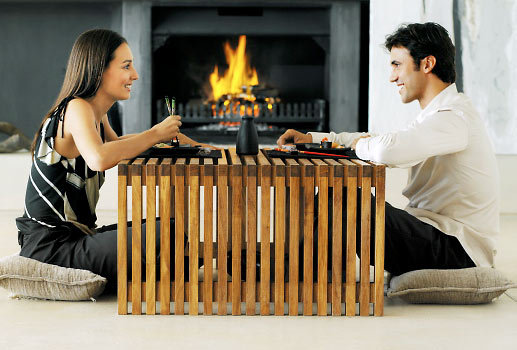 Be sure not to use this as a "gotcha" opportunity. If you know your spouse is habitually clumsy in the kitchen or very busy at a new job, let it be ok for him to bring in take out. You might volunteer to pick up something from the store or help a bit with the cooking. And, if you're the one known to stay out of the kitchen, then you could get out of your comfort zone and use this as an opportunity to show your commitment to "date night", your marriage, and your spouse.
When you decide on the best format for you Date Night at home, be sure to make it doable, without much negative stress. (There will be a bit of positive stress that accompanies the planning of something you hope your spouse enjoys.) Couples with children, often settle on the dessert and night cap option for their weekly at home date night. Either way, the point is to create a time for just the two of you to talk, to relax, and to show love and support for one another.
4. Make a Special Effort to Get Ready for Date Night. It's a date. So, whether it is your at-home Date Night or your monthly Date Night out, invest some time in refreshing your personal appearance. At home, take a few minutes to wash up, spruce up and present your best "at home, relaxed" self. For going out, do your best version of a date-night primp routine. Present your best self, as you would have for a special mid-courtship date night. Have fun with it. For example, have the husband get ready first, then he can take care of the dog, settle the kids, and/or go get the baby sitter while the wife finishes getting ready, undisturbed. You'll be surprised how luxurious that can feel to a busy wife and how transformative it can be for her. Whatever your relationship configuration, make sure Date Night out preparation adds anticipation, not anxiety to your date.
5. Turn off your cell phone during Date Night. (except maybe to have the waiter take your picture). If you have small children and are truly (not artificially) worried about your babysitter being able to contact you, then put your phone on Do Not Disturb and only let the babysitter call come through. I repeat: Turn off your cell phone during Date Night.
6. The most important tip of all is to plan your Date Night conversation. If you want to avoid slipping into a night of talk about the kid's antics, the household chores, and other logistics, you must have conversational starters at the ready. You also need to be adept at gently changing the subject when your spouse starts taking about laundry, carpooling, home maintenance, or grocery lists.
So, make a list. And, yes, write it down. Write it down and then either commit it to memory or have a cheat-sheet in your pocket. (You can't put your list in your phone, because your phone is off, remember?) You'll find a full dinner's worth of conversational ideas here.
After a while, inventive Date Night conversation will come more naturally. You'll make a note of something you read or see, and start generating your conversational ideas list days before Date Night. You'll do it because you'll get addicted to the Date Night feeling it brings to you, your spouse, and your relationship.
Bottom line: If you want to start dating your spouse....that is, if you want to improve the level of intimacy in your marriage, then share this post with your spouse. Talk about the importance of instituting or enhancing your Date Nights plans, and work it out.
And, Let me know if I can help.
You'll find Jamie C. Williamson, PhD at Amity Mediation Workshop where we conduct Marriage Mediation for couples who want to retain or regain their happy marriage.
Support HuffPost
A No-B.S. Guide To Life
Related
Popular in the Community