A growing body of research -- and plenty of anecdotal evidence -- suggests that excessive use of technology can take a serious toll on our physical health, cognitive function, well-being, and relationships. But in our constantly connected digital world, it's difficult to find almost anytime to disconnect when we're perpetually subject to the siren song of emails, tweets, likes, texts and other various forms of online updates. The average mobile phone user checks their phone every six and a half minutes (roughly 150 times a day), and one survey found that nearly seven in 10 people are actually afraid to lose or be separated from their cell phones.
In honor of National Day of Unplugging, taking place on March 7-8, many smartphone users will be shutting the "off" button for 24 hours as a way to disconnect from mobile technology and reconnect with themselves, their loved ones, and the things that truly matter to them. To celebrate this tech-free "sabbath" day, HuffPost staffers shared their reasons for unplugging and recharging -- check them out in the photos below.
Will you be unplugging this Friday? How do you unplug? Share your unplugging story and add your picture to the list by emailing it us at healthyliving@huffingtonpost.com!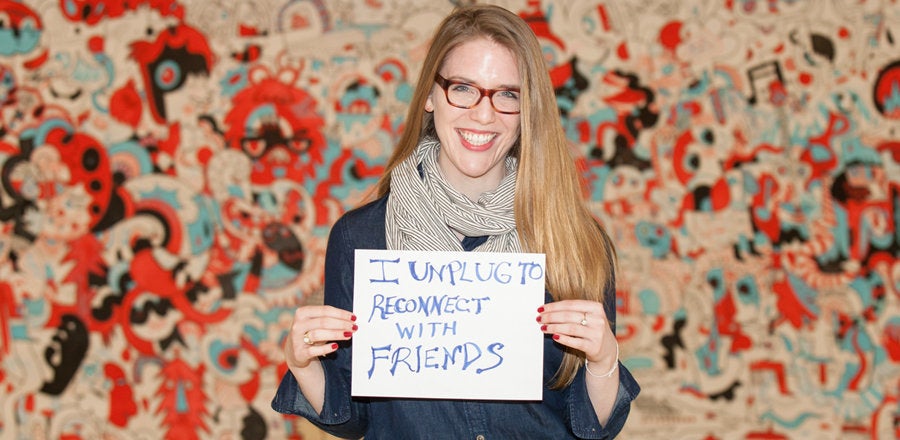 National Unplugging Day 2014
Arianna Huffington and Mika Brzezinski are taking The Third Metric on a 3-city tour: NY, DC & LA. Tickets are on sale now at thirdmetric.com.
Related