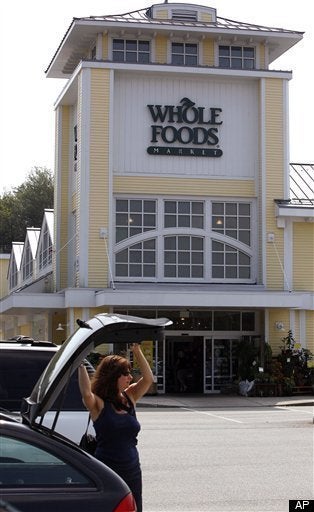 Now, suddenly,
has called for a boycott of Mr. Mackey's Whole Foods. There's a Facebook group with thousands of members. There's been so much negative traffic and "I will
" messages on Twitter, Whole Foods hasn't even
to put out the
as they have with past controversies (such as his taken-out-of-context comment, only last week, that
"sells lots of junk"; or his infamous commenting on his own blog and
). There's been so many complaints from Whole Foods largely green-minded customers--the very ones who've made John rich (one of his homes is in Boulder, just two blocks from where I write this)--that yesterday they temporarily shut down the
on
(not very democratic of 'em, hey?)
But I, for one, am not going to
. I'm not throwing the baby out with the bathwater. Why?
So we can agree to disagree, for now. Of course, if we
because we just can't give a care to fix
, I'll be mad as hell and I'll look for somewhere to place the blame, and I'll look for
Bonus, don't make us Mad as Hell, Congress:
Calling all HuffPost superfans!
Sign up for membership to become a founding member and help shape HuffPost's next chapter