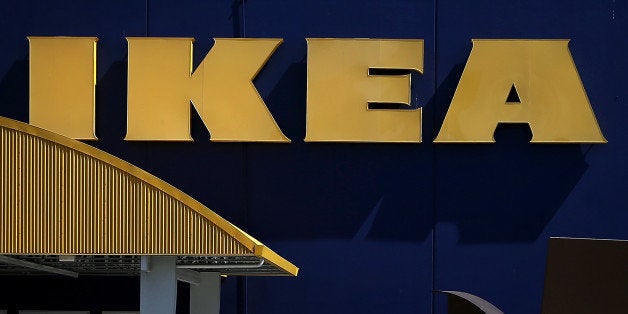 I've loved you for a long time. Your clean designs and unpretentious style kept me loyal to adulthood, when I chose you for my kitchen renovation. And naturally, you came to mind when I needed a new bookcase. Your BILLY units saw me through my student days and had, up until recently, held my son's picture books and early readers. Like his mother, my 6-year-old is an avid reader. But unlike his mom, he has autism. He was keen to try out the play space that conveniently allows parents to drop off their kids so they can shop in peace. Well, some kids.
This is where the love affair ends. It's not me, it's you...
When I asked if granddad could watch by the sidelines while my guy played, your staff flatly refused. I stressed the fact that he was super stoked to try out the ball pit. He needs supervision by someone who knows him and can read the signals in case he needs help or becomes overwhelmed -- signs that your staff, however well intentioned, are guaranteed to miss simply by virtue of not knowing him or the nuances of autism.
"Is he high functioning?" she asked. "He has autism," I repeated because much like a rose is still a rose, high functioning autism is still autism. She said, "I'm sorry, but no adults are allowed inside." No exceptions.
So I was tasked with breaking the bad news in a way that wouldn't utterly devastate my son. And although I told myself that it was just some stupid playroom -- and although (incredibly) my little guy bought my line about the wait being too long -- it was me who struggled to move on.
Just as more and more businesses are opening their doors to kids with differences, you weren't able to think outside your own big blue and yellow box that afternoon.
And even though I wanted to break up with you on the spot and never look back, I didn't. I went through the relevant channels and eventually spoke with your customer service manager, a kindly woman who was sympathetic to the situation.
She admitted that the design company, ironically, was guilty of a design flaw. The playroom isn't entirely visible from outside. A simple bench in the cloak area would allow extra supervision for those who need it, and allow kids who wouldn't otherwise have the chance, the freedom to play.
Companies are not perfect. Too often we complain in a passive-aggressive way instead of taking the time to directly communicate what needs to change. If we don't speak our minds honestly, then how can we expect companies to listen? And what a pleasant surprise it is to know that some businesses out there genuinely value feedback and care about their customers' experience.
For this reason, IKEA, I am giving you a second chance. Please don't blow it.