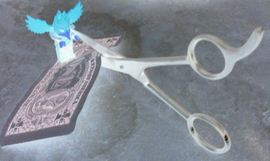 Let me be completely up front here, I do not know Marc Benioff and I am not angling for a job at Salesforce either. I have never met him, let alone talked to him or even heard him speak in person. Yet he absolutely thrilled me last week when he announced that he will ensure equal pay for women at Salesforce. Now this is not the first time Marc Benioff appears in the news in a manner that I greatly admire, only recently did he make headlines when he challenged Indiana's Religious Freedom Restoration Act, but with his equal pay position I feel as if a heavy rock went in to the large American corporate pond and I simply can't wait for the ripple effect.
At this point I have to pause and acknowledge the fact that it is 2015, yes 2015 people! Nearly 52 years after President John F. Kennedy signed the Equal Pay Act of 1963 and 70 years since congress introduced the Women's Equal Pay Act. Yet here we are, still trying to close the gender wage gap and according to the Institute for Women's Policy Research "if change continues at the same slow pace as it has done for the past fifty years, it will take 44 years -- or until 2058 -- for women to finally reach pay parity." This is exactly why Marc Benioff's announcement is so significant to me as I actually believe he will speed up the change pace.
Marc Benioff is an influencer. He walks the walk and others follow. Back to Indiana's Religious Fredoom Restoration Act after he jumped on it other large corporations, Apple being one of them, soon followed. Combine that with whom he knows as well as his uncanny ability to spearhead and make concepts sticks that are not only good for business but good for society at large and you have the jet fuel needed to propel change. A great example is the 1-1-1model that he championed at Salesforce and then successfully promoted to other companies, such as Goggle, in order to position them for contributing profits, equity and hours back to their communities.
Most importantly though, I see no reason why once Salesforce has established a model for closing the wage gap amongst their own 16,000 employees that they would not roll this out as a product and when they do, yes I said when not if, I hope it will be rolled out with the irresistible yet simple value proposition that paying women pays. So thank you Marc Benioff for standing up for us and may the ripples be strong, plentiful and far reaching!
"Undervaluing women damages organizations, families, communities
and the nation. Each of us most act to make it different"
-Victoria A. Budson
Calling all HuffPost superfans!
Sign up for membership to become a founding member and help shape HuffPost's next chapter