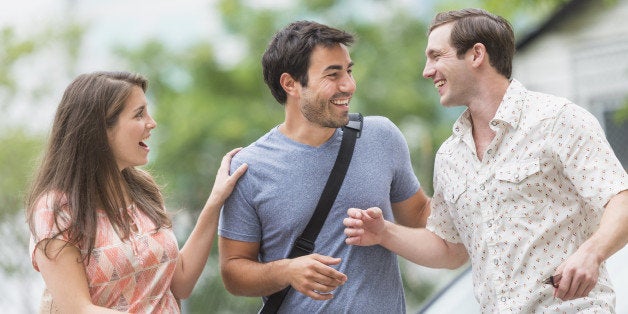 The date is April 17, 2014, at approximately 7:30. I'm sitting in Barshinger Center for the Musical Arts at Franklin and Marshall. The soft cushioning of the seat cradles me. My eyes wander around the room, taking in the packed house. The space sits 600, but the closely packed chairs create intimacy. On stage stands Staceyann Chin, reading from her memoir, "The Other Side of Paradise."
"I am dreaming that I am drowning. The water closes over me and I cannot catch my breath. I wake up gasping for air. There is something crawling around in my panties."
As I sit, Chin's words latched onto my ears, each syllable demanding to be heard, daring me to be her witness. I rustle, restless, while trying not to make any dramatic movements. I feel as though I am bathing in a wave of truth, yet at the same time I feel terribly uneasy. They say that there is no such thing as an innocent witness -- that being a bystander who does not intervene is just as bad as committing the crime yourself. As Chin recounts the moment she was raped by her cousin as a child, I understand how heinous rape is, and I know I myself would never commit it. But still, as a man, I can't walk in her shoes. There is a gap between understanding and knowing where to place myself.
Since Staceyann Chin's performance a year ago, I've become an activist in the movement against sexual assault. I have given sexual assault prevention talks to incoming first-year students. I've helped promote The Vagina Monologues by reading the words of women who have been assaulted. As a member of I.M.P.A.C.T (Intelligent Men Purposefully Accomplishing College Together), I take part in frequent discussions about violence against women and the role we play in the overall equation. I've readied myself to be able to step in and prevent assault from happening if the situation presents itself.
Still, I've wondered whether I have true influence. What might I have to offer that would really make a difference to the women around me?
For a year, I've watched as women I know leave bread crumbs to a story they have not yet figured out how to write. For now collecting these crumbs may be the most significant thing I can do. Listening as women close to me talk about being stalked, incest and date rape. I see their shoulders slowly start to lift. One day I will teach my son of the strength of his sisters. I will tell him that their shoulders were built to carry Atlas, but Atlas can be heavy and his ears may support some of that weight. Although like me, he will not fully be able to understand the heels women walk in every day, he can take his weaknesses and lack of understanding to simply listen, creating a space where these women can once again feel safe enough to shrug at the world they carry on their backs.
This post is part of a series produced by The Huffington Post and Take Back the Night in conjunction with Sexual Assault Awareness Month. To learn more about Take Back the Night and how you can help prevent sexual violence, visit here. Read all posts in the series here.
REAL LIFE. REAL NEWS. REAL VOICES.
Help us tell more of the stories that matter from voices that too often remain unheard.