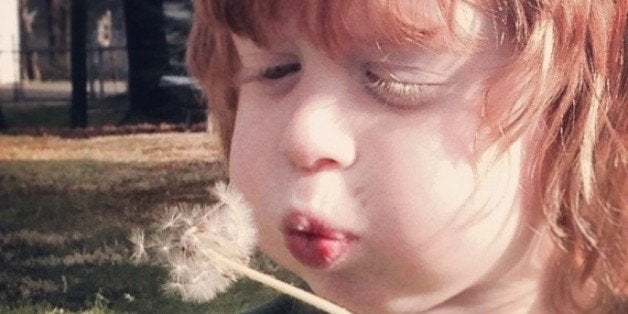 All throughout my childhood I felt like Mother's Day was forced down my throat like liver and onions. It was as if my mother's entire existence depended upon how much praise and pageantry I could heap on her during one awkward and seemingly rehearsed Sunday in May. This contributed to my belief that Mother's Day (and Father's Day and Valentine's Day) are ridiculous made-up holidays. They are a farce perpetuated by card companies, florists and chocolatiers. I refuse to be fooled into parting with my money and declaring that particular day to be more significant than any other. If some Madison Avenue madman declares it Jump Off a Bridge Day, are we supposed to all buy 'jump off a bridge' cards?

My mother assumed that my attitude towards Mother's Day would change once I became a mother myself, but she was wrong. I reminded her how I felt about this horrid holiday to no avail. She sent me a card regardless, disregarding my conscientious objection to the artificially concocted holiday. It felt like she was trying to guilt me into buying her a card in return, but I steadfastly refused to participate.
We shouldn't have to invent a designated day to do something nice, give a thoughtful gift or just say "I love you." Isn't it more meaningful when we express our love unprovoked and unprompted? Isn't showing appreciation more special on a random day? Aren't the best sentiments those that are shared without pretense or prompting, straight from the heart?
But that is in a perfect world. Our financial obligations and commitments to friends, family and our community keep my husband and I in a general state of feeling overwhelmed, if not outright panicked. Long gone are the days of spontaneity, disposable cash or the time to plan something small but significant. I cannot help but wonder if a force-fed day to acknowledge my role as a mother and all it entails is not entirely horrible. If the supermarket creates a one-stop shop for flowers, cards, and chocolate, should I really deny my husband this easy way to brighten my day? Gifts and a romantic dinner for two are always appreciated, even on days designed to manipulate us.
Still, I want to hold onto the idea that I celebrate being a mother every day. I am eternally grateful for being blessed with three lovely children, and I am honored and humbled by the privilege and responsibility of being their mother. I am a mother each and every day, and I want to celebrate it like the daily gift that it is. Besides, if my kids want to be super nice to me one day a year, I'd rather they do it on my birthday, when it feels like it's my special day rather than sharing the spotlight with every other mother.
When my children are older and come home from school with a Mother's Day card, I will treat it like a masterpiece. Of course, every piece of art they bring home will make my heart soar. But I will also explain to them that they can express their love whenever they want and there is no need to wait for the permission of a holiday. Even more importantly, I will let them know that their actions speak louder than cards, and a simple "I love you" is worth more to me than all the flowers and chocolates in the world.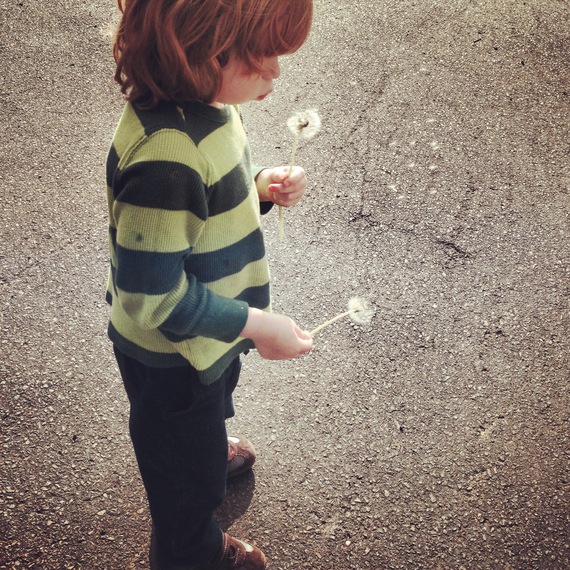 Related