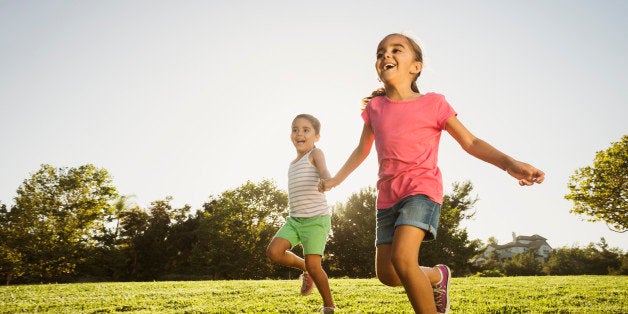 There's a countdown calendar written on a chalkboard right above the shoe rack in my mudroom. It's the first thing you see when you walk in my house and if you walk in today you'll see that there are 30 days until the end of school... but in my head... the countdown is really 35 days because that's the day my kids leave me for the summer.
If I'm being totally honest, I cannot wait for them to leave. I cannot wait to have quiet throughout the house, a laundry room that isn't piled over and a grocery bill I can manage, but most of all...I'm happy they are leaving because they get to spend time with their dad for eight weeks.
My children's father lives in a different state and it's tough on them. I get to see the delight on their face when he calls. I hear the excitement in their voice when they talk about visiting him... and sometimes I hear them cry because they miss him so much. And I'd like to think that I provide everything for them and they'd never want for anything more... but the truth is... they want their dad, they need their dad.
When we originally drafted a custody agreement that gave him both children for the entire summer, I worried that I would be lonely or that I was missing out on summer fun with the children. It was selfish really, because what I realized is that I was giving the kids something they needed, yearned for and wanted... time with their dad.
Now don't get me wrong, I don't agree with everything their dad does. He lets them stay up too late, he lets them watch movies he probably shouldn't and the rap music in the car... well... I'll just leave it at that. But the truth is... what he does when he's with them is his business and the relationship that they form as result is so important to their development into adolescence and adulthood.
So while I want to be the one taking them to the waterpark this summer or camping under the stars, I'm happy to know that they'll be doing those things with someone who loves them just as much as I do... plus the laundry thing will be nice too... did I mention that already? :)