At the age of twenty four, I ended a six-year relationship with a man and attempted to jump immediately into dating women. Initial results were… awkward. James had been my first and only love, and we hit it off because we were on the same freshman floor and we both loved Zelda video games. I had come out as a lesbian in ninth grade and had been completely surprised to find myself smitten with a guy in college, but we were immediately inseparable. We broke up for reasons that didn't have to do with my bisexuality, but once it was over, I was ready eager to find love with a woman in the San Francisco Bay Area.
But how should I find her?
a) Figure out what OK Cupid is and write my first online dating profile
b) Find and frequent local queer spaces
c) Learn to love my body
d) Google "how to have lesbian sex" and research like exams are tomorrow
e) Write a series of comic stories about the whole confounding, exciting adventure
f) all of the above
Throughout 2014 and 2015, I wrote my true, personal dating stories as they happened and collected two fifty page comics called Bisexual Trials and Errors: Issues 1 and 2. I wrote about the time I thought I'd met the perfect artsy life partner fourty minutes into our first date, only to be crushed twenty minutes later in that same date; the time I attempted to hook up with a guy who looked like my ex boyfriend only to have a panic attack in the back seat of his car; the times I went to the Lexington Club, now closed, and met generations of queer family. I sold the comics at events like San Francisco Zine Fest, spoke about them at conventions like Queers & Comics, and developed relationships with awesome bookstores like Mission: Comics & Art and City Lights Bookstore. I wasn't succeeding romantically yet, but queers of all stripes were emailing me to say they were going through an equally awkward struggle to fully realize themselves.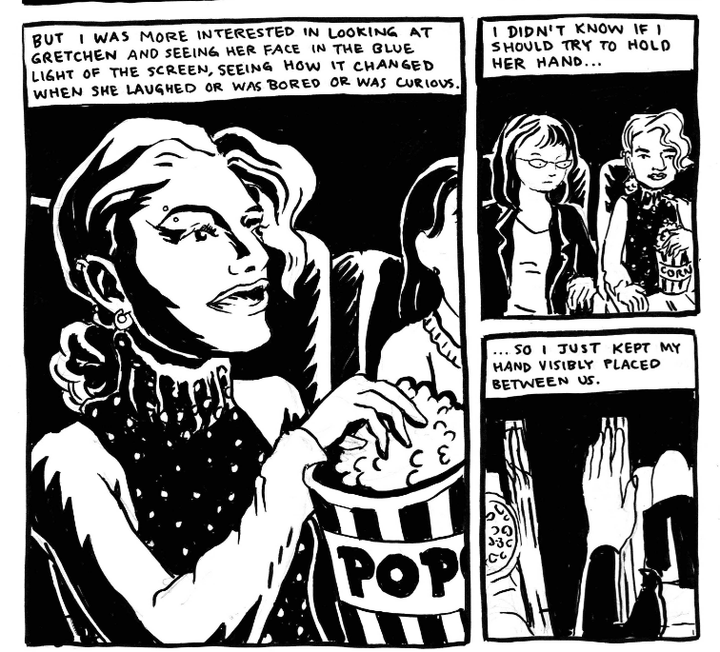 I also created an eighty-page book called We Belong: Collected Stories and Portraits of the Lexington Club. Queer spaces where the community can physically show up and be together are slipping away, and I wanted to help my favorite bar be remembered. I am forever grateful to the wonderful lesbians, bi women, trans folks, and nonbinary folks who helped me create that project by sharing their stories with me and allowing me to capture their portraits.
Now I'm working on a 200 page compilation called The Big Book of Bisexual Trials and Errors with Northwest Press, an amazing publisher that focuses just on queer comics. In the time since my last comic came out, not only did I finally date a woman who I really connect with ― I also learned to love the woman who I am more. When I believed there was something wrong with me and that I was hopeless when it came to flirting with dating women, that remained my reality. When I learned to look in the mirror and embrace my whole identity ― sexually fluid, plus size, hardwired to draw everyone I meet ― romance turned out to be right around the corner.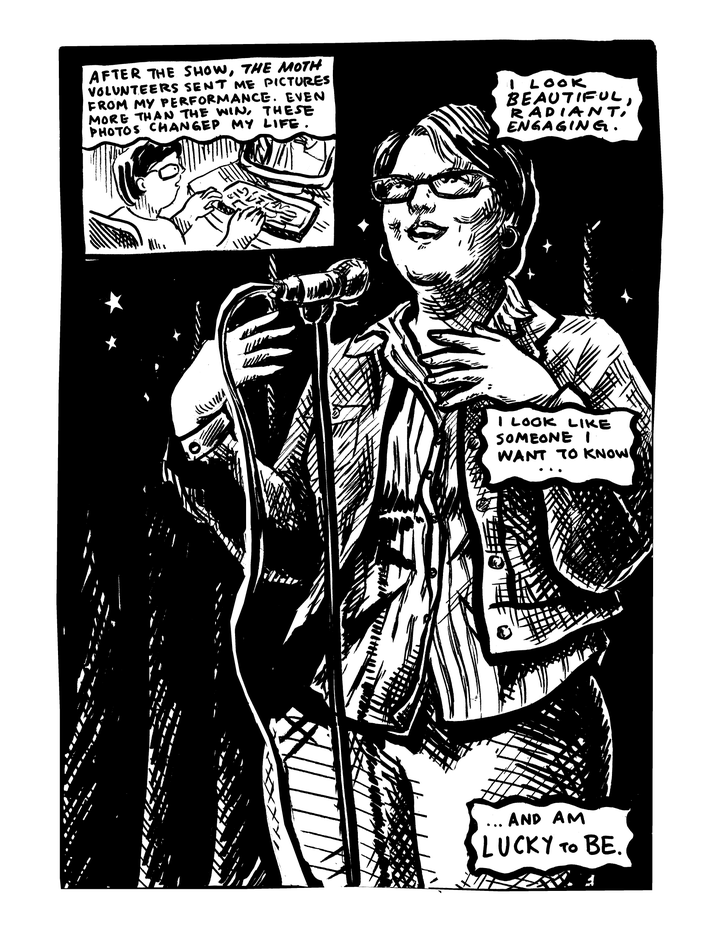 In America today, the President treats women like meat-objects, the Vice President once advocated using taxpayer dollars to for "conversion therapy," and right-wing politicians are trying to strip away bodily autonomy away from queer folks, women, and people of color. As an artist, my best way to resist them is to publicly express my most vulnerable and true self through drawings and stories. I hope that people will read my book and come away more committed to their own truths ― to love their many overlapping identities, to find people who are celebrate who they really are, and to advocate for themselves and each other for liberation and justice.
To learn more about The Big Book of Bisexual Trials and Errors, please head here.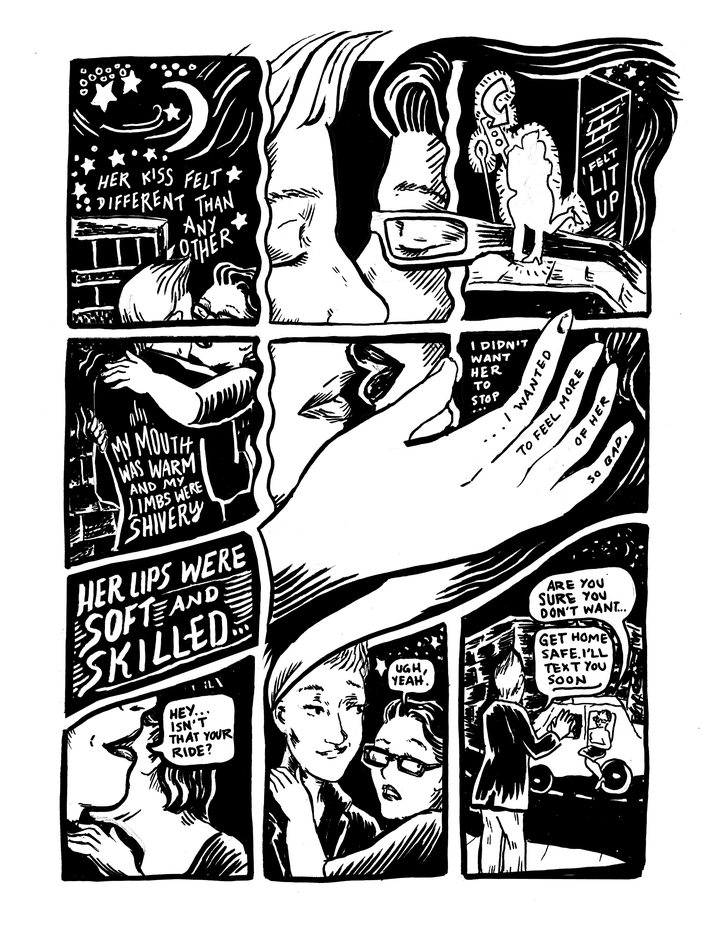 Calling all HuffPost superfans!
Sign up for membership to become a founding member and help shape HuffPost's next chapter