Not long after we began our work in Uganda, I traveled to one of the most remote villages we work with. The dirt road to the village was filled with enormous, dusty potholes which swallowed up our vehicle as we dipped in and out of them. Slowly by slowly, as they say in Uganda, we reached the village.
Mud huts lined the roads and hundreds of children ran along the side of the vehicle. The sun was blazing as we stopped in front of the Church, the only permanent structure in the village.
I was hot, sweaty and swooning a little. I opened the door and stepped into the masses of children. Suddenly I found myself swallowed up in a firm embrace with my face pressed into the shoulder of a woman who was the same height as me. She was laughing and trying to jump up and down while holding onto me.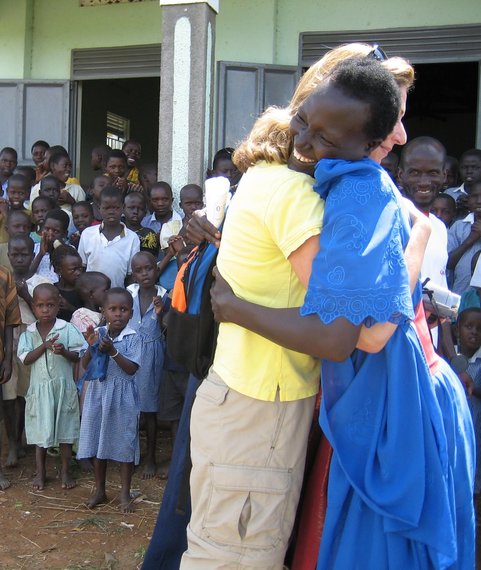 I gripped her by the shoulders and held her back just far enough so that I could take in her smiling face. It was Florence, the mother of Nyangoma, the very first child we sent to boarding school from this small village, called Kikoiiro. She was smiling and saying webale nyo, webale nyo which means, "thank you so much, thank you so much."
And I just started crying, as I have the many times Florence has tackled me with her bear hugs since then.
You see, it was the first time that I could see in the eyes of this mother that our work mattered. All of the fundraising, story telling, traveling, partner misunderstandings, was worth it.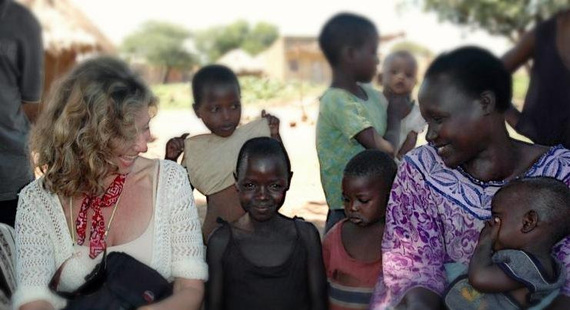 This mother was just like me: deeply invested in her child's health and future. Yet unlike me, she had no resources, nothing but disease and ignorance to share with her daughter.
Since then, Just Like My Child Foundation has travelled a long road with Florence and her family -- a road filled with tragedy but ultimately, with triumph. Our journey together has been about providing a hand up, never a hand out.
Please take a moment to watch Florence's story - it will resonate with anyone who has ever loved a child. And let me know if you can't help but cry, too, perhaps for her struggle, though certainly for her amazing triumph.