(Some of the below images may be considered NSFW.)
I love my body. I believe my body is a magnificent work of art -- a canvas painted brown, stroked with curves, accented with dimples and decorated with stretch marks. As author Rainbow Rowell penned in her novel Eleanor & Park, "She never looked nice. She looked like art, and art wasn't supposed to look nice; it was supposed to make you feel something." Some days I don't know how to feel about this work of art. There are times my reflection empowers me and there are times I'm overly critical. Today I want to celebrate this body of work because soon it will be just a memory -- actually, it will soon just be photographs. I'm getting a breast reduction in a few days.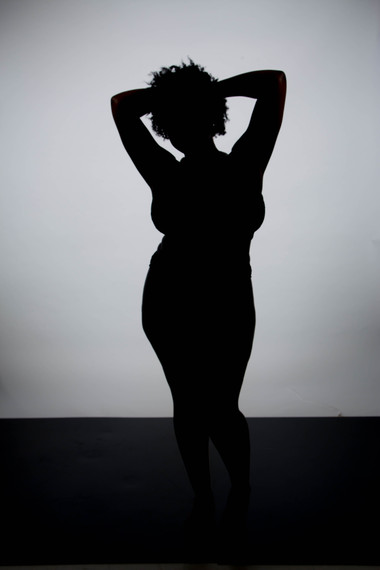 Last year, I made the decision to get a breast reduction due to years of severe back and neck pain. I feel like I'll be entering a new chapter, because my breasts have been a part of who I am for so long. They have affected my work, the way I view myself, my relationship with the world, my love life -- everything. If it wasn't for the unbearable pain, I would live with them (horrible fitting room moments and all) forever. It took me so long to realize the beauty of my "imperfections" and I wanted to capture this moment of my life and transform it into art. I partnered with NYC artist and photographer Justin J, to do a personal photo shoot celebrating my giant breasts in all their glory.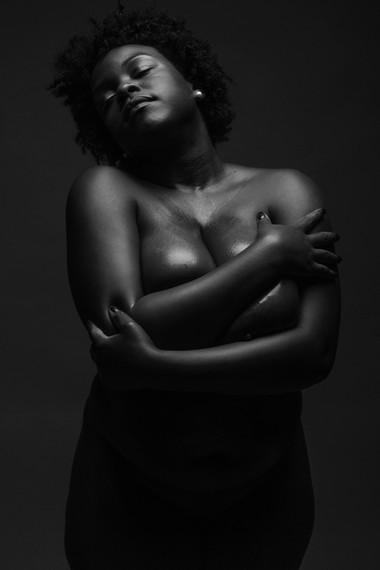 It was not easy getting nude for the camera. My breasts, though I love them, are one of my biggest insecurities (no pun intended). I never had the universally accepted small, perky boobs that the world seems to love so much. I have heavy, large breasts that don't sit up sky-high. Even with previous lovers, I would shy away from baring my breasts -- no matter how enthusiastic they were about my body. Posing in front of a camera naked, attempting to model, took some getting used to, but as I grew more comfortable behind the lens, I realized the shoot symbolized my relationship with my body.
Puberty hit me really early. I was 9 years old when I got my first training bra. By the time I was 11, I had already started wearing women's bras. I was a DD cup by 13. Like any girl, my adolescence was nothing short of awkward. I related to my peers with all the awful stages of puberty, except for the two huge issues I seemed to deal with alone. Inappropriate attention from grown men, junior clothing that made me look anything but innocent, nasty comments from classmates, futile attempts at finding swimwear (bonus points if I found a top and bottom that matched), the challenge of finding prom/dance gowns that would work with my heavy duty grandma brassieres, the constant involuntary unbuttoning of my catholic school uniform shirt, the non-stop arguing with my strict mother assuring her that I was not (and will not become) promiscuous, and the gawking from colleagues, were just a few of my many big boob problems. I remember often feeling shame and embarrassment. I remember hiding. Breasts, the two things I wanted so badly when I was a little girl watching Janet Jackson music videos, became my nightmare.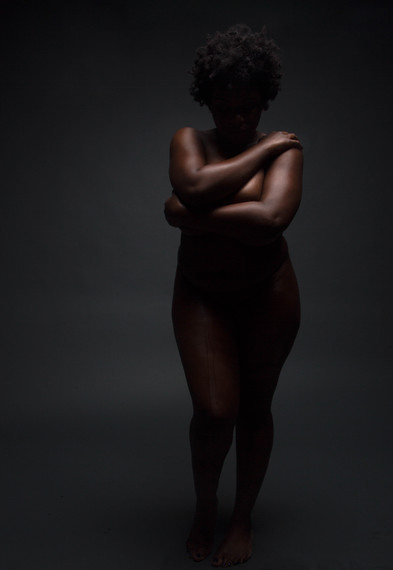 Over the years, I've grown accustomed to having a giant bust that takes up most of my curvy 5'1 frame. For 17 years, my reality has been neck pain, backaches and sweaty boobs in the summer. Despite the discomfort, I learned to love my boobs just the way they are. In a few days, I'll have to learn to love a new set of boobs. I will have to learn how to love a completely new body and a completely new figure. After 17 years, I'll have to look myself in the mirror and start this love process all over again.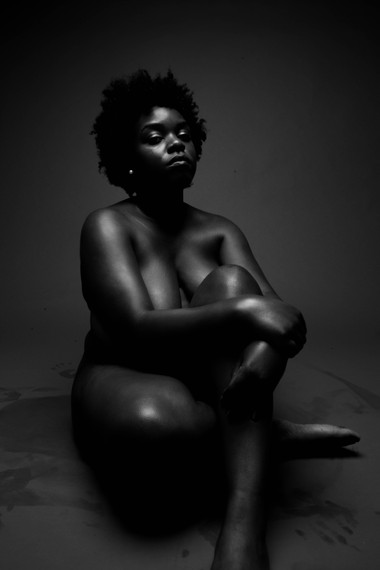 Although I've come to find the beauty of my body, the past few years have been quite difficult, as my breasts decided to keep growing. These days, I can barely stand for longer than 40 minutes because of the pressure my bust puts on my back. I've tried every other way to relieve the pain: exercise (which is nearly difficult when you have God-given weights attached to your chest), weight loss ( I got down to a size 8, but my large boobs were invincible) and "better" bras which were basically teflon vests. I am now ready to take the advice my doctors have been giving me for years -- a reduction. I've only heard about and come across good testimonials about the surgery. So many women are grateful to have gone through with it.
In the name of health, I bravely make this tough decision -- a decision that has taken me over a decade to make.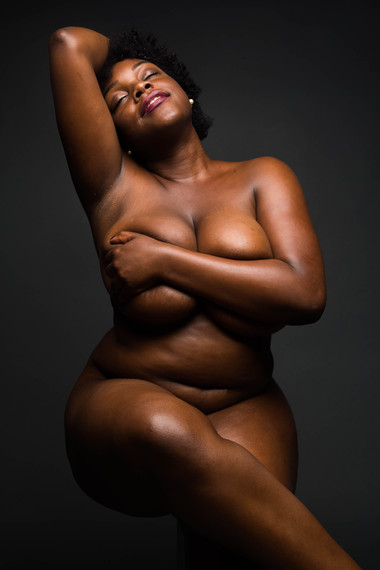 I celebrate my body the way it is and the way it will be. My nude shoot was one of the most freeing experiences I've ever had. I don't think I've ever felt more beautiful.
Special thanks to photographer Justin J for bringing my vision to life. You can see more of his amazing work by visiting his website.
See original story and more from my photo shoot on my blog, KazzleDazz.
Like Us On Facebook |

Follow Us On Twitter |

Contact HuffPost Women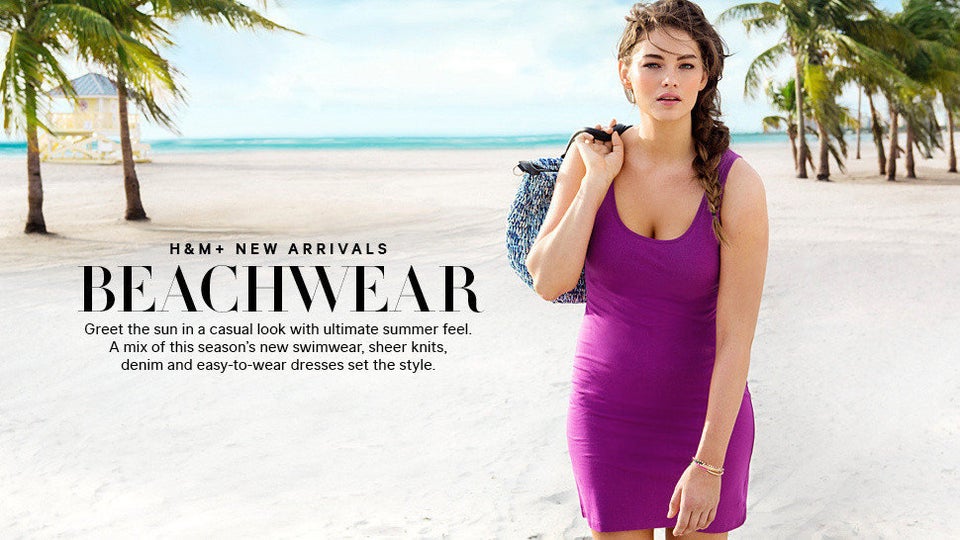 Body Image Heroes
Related
Popular in the Community