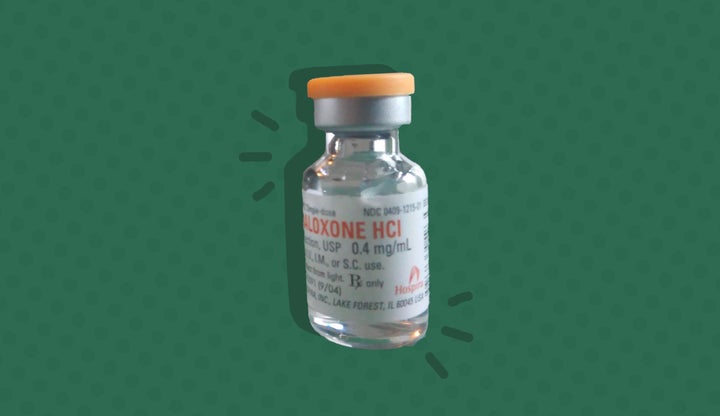 Asheville, North Carolina, like the rest of the nation, is experiencing an opioid overdose crisis. Local statistics documenting increased emergency room visits for overdoses and drug-related illnesses look very similar to statistics from other comparably-sized cities throughout Appalachia and the Southeast.
Things do feel different in Asheville though.
In a city powered by tourism and leisure, discussions about overdose and the plight of drug users feel misplaced, too heavy.
In a city powered by tourism and leisure, discussions about overdose and the plight of drug users feel misplaced, too heavy. Allocation of local government funding highlights that disjuncture. In the first half of this year Buncombe county emergency medical services responded to 520 incidents related to overdoses and poisonings. Yet recently when Asheville, Buncombe's county seat, approved an increased budget for policing in the city, it was to expand the police force in tourist-centric downtown, not to purchase naloxone (which can treat a narcotic overdose in an emergency situation) for every officer. Over the course of the last couple of years, large breweries opening sites in Asheville have received millions of dollars in tax breaks from the city and county, while treatment centers, peer support services and harm reduction organizations dealing directly with the opioid crisis have had to fight for a fraction of those funds.
A little over a year ago, I started working with a drug user harm reduction organization based out of Asheville called Steady Collective. In the first six months of this year, Steady Collective handed out 561 naloxone kits to drug users and their families. In the same period of time, recipients of those kits reported performing 124 reversals. Like most syringe access programs, we create the fewest possible barriers to receiving service. If program participants just want to get needles and naloxone and leave, that's possible. When I started working with Steady, I anticipated that my days would be spent putting clean injecting supplies in a bag, handing them across a table, and briefly reminding folks to never use alone as they walked out the door. But that's not what happened.
Every Tuesday, I carry a plastic bin of supplies, including clean syringes, into the back room of a bookstore on Asheville's hip westside.
Every Tuesday, I carry a plastic bin of supplies including clean syringes and nasal and intra-muscular naloxone into the back room of a bookstore on Asheville's hip west side. I wait behind a folding table, with a volunteer, for people who have heard about our outreach from other drug users. Regulars trickle in first. I bag up their requested items and ask them if they have performed any overdose reversals with the naloxone kits they got the last time they came by. More often than not now, because of the presence of fentanyl in so much of the heroin supply, the answer is yes. When I started tabling at this location, I just asked for the details we need to keep track of inventory and understand where in the county the kits are being used. Now, usually without asking, I get all the details of a reversal.
HuffPost is hitting the road this fall to interview people about their hopes, dreams, fears ― and what it means to be American today.
A couple of weeks ago, I arrived at the bookstore to find a regular named Lewis waiting on me. Before asking for anything, he started telling me about an overdose reversal he had performed over the weekend. The reversal required six vials and one nasal unit of naloxone. These multi-kit reversals have become extremely common, but this is staggering. I ask where this person is now. Lewis tells me that EMS arrived after he revived the man. They took him to the hospital for follow-up care, and he was released from the hospital into the custody of police. The state Good Samaritan law didn't cover the overdose victim, because he had more than one gram of heroin on his person at the time of his overdose. Buncombe county jail had 800 prisoners on detox protocol in 2016. This man will be part of the guaranteed higher number for the current year.
Every week [I] listen to people who use drugs. I have never met a group of people in this country who have witnessed so much death...
Lewis isn't homeless, but the majority of Steady Collective's participants are. We have several participants who take supplies for themselves and the rest of their camp. Like Lewis, they bring back used needles and overdose reversal reports. One homeless participant named Gus, takes needles back to an area of town where particularly high doses of fentanyl have made it into the white heroin being sold there. He has used opiates for a dozen years with very few overdoses. But this white stuff, he can tell it's not right. His friends can tell it isn't right, but it's what is available where they live and they don't want to be dope sick.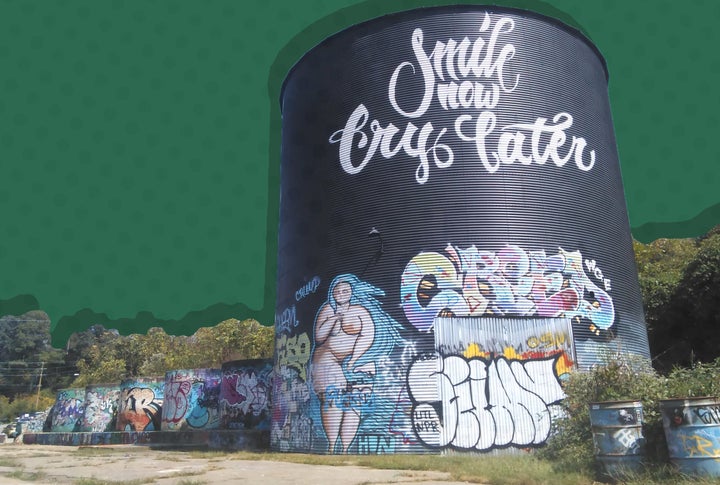 I like Gus. He will sit and talk with me for long periods during program hours. He mostly talks to me about changes in the drug supply and where different kinds of heroin are being sold. Gus gives me information he knows will be useful to me. But occasionally he talks to me about his young daughter and about work he used to do. During one of those more relaxed conversations recently he said:
Ya know, it feels a little like they want us to die. They know there is a problem. They know we're dying all the time and they just won't do anything. All I can think is that they want us dead.
Last time I saw Gus was several weeks ago. He was walking with a severe limp from what we both suspected might be injection-related staph. I asked him to go see a doctor. He said he would try.
In the second-fastest gentrifying city in the United States, where the economy is built around providing wealthy people with stress-free vacations, Gus and Lewis are unpleasant reminders of a real world public health emergency. I, along with other harm reductionists, try to address that emergency by providing clean injecting equipment that prevents the spread of HCV and HIV. I try to make sure that free naloxone makes it into the hands of drug users without the means to buy it. But the single most important thing I do every week is listen to people who use drugs. I have never met a group of people in this country who have witnessed so much death in such a short period of time. The fact that they live in fear of arrest and incarceration, even during life-threatening medical emergencies, further isolates them and exacerbates trauma.
People who use drugs deserve so much more than an empathetic listener. We should do everything in our power to see that they receive as much support as our weekend visitors.
REAL LIFE. REAL NEWS. REAL VOICES.
Help us tell more of the stories that matter from voices that too often remain unheard.