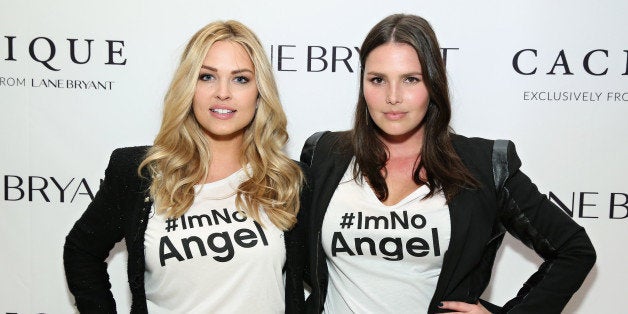 As a mother of three beautiful girls, and a woman who has struggled on and off with eating disorders for most of her teens and even through my early 20s, I have paid close attention to the recent campaigns that have allowed us to have a conversation about body image. A lot of powerful brands have taken a stance against the volatile direction in which the media has led the definition of what it means to be beautiful, and it has been a wonderful shift, one that we continue to celebrate, thanks to campaigns like Dove's Love Your Body, and Lane Bryant's #Imnoangel.
But have we lost sight of the most important message?
Beauty cannot be locked into one category. My daughters are very different, each with their own unique body type. My 5-year-old is very petite, and thin, her waist is so small that she still shares some of her longer dresses with her 3-year-old sister, who mirrors me a lot more. Although she is still too young for us to know what she will look like in a few years, my 3-year-old is a lot curvier than her older sister and is able to fit into some of her clothes at this age.
All three of my girls look different, and will most likely all grow to have different body types, meaning that as a parent, I will have to learn how to celebrate each one of them individually.
Although I understand the message behind these wonderful campaigns, I believe that the message still gets lost in the images. Beauty should not be categorized into one distorted category in order to satisfy a part of the female population, the definition of beauty is much complex than that, and in many ways has less to do with the physical form and more to do with a combination of all that makes us who we are.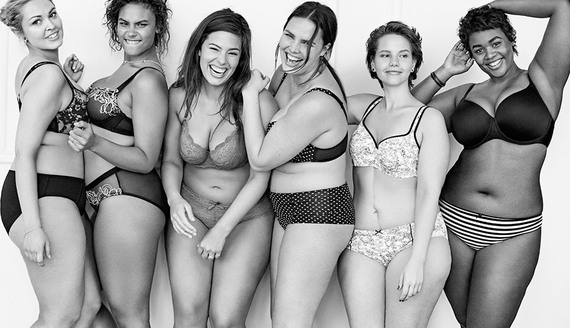 The reality of eating disorders and how they affect our young girls is not lost on me. I struggled with anorexia and bulimia during my late teens and spent a lot of my early 20s learning to accept my body as I began having children, even considering meeting with a cosmetic plastic surgeon at one point to fix everything that I felt was wrong with me. Having endured this struggle, I understand that an important conversation should be had, but simply pasting images of curvy women with signs saying that they love their body is not enough; someone telling me that curvy is cool would in no way have made me feel better about myself.
What helped me to learn to love and "understand" my body was understanding the benefits of staying healthy. Adopting a healthy lifestyle that not only focused on physical health but mental health and fitness is what made a difference for me, and that meant having conversations with myself that were very challenging, and understanding that everything takes time. While we celebrate the positive shift in conversation as it applies to beauty, my hope is that we will not simply shift the definition of beauty from one narrow box to another, and that we take the time to understand that beauty is more than the curve or lack thereof, and more about the people we choose to be.
REAL LIFE. REAL NEWS. REAL VOICES.
Help us tell more of the stories that matter from voices that too often remain unheard.