My son has the most beautiful hair. Sorry to brag, but he does. Many women would pay a lot of money to get the kind of hair he has. It's blond and perfectly highlighted and falls in little curls at the back of his head. It's shiny and soft.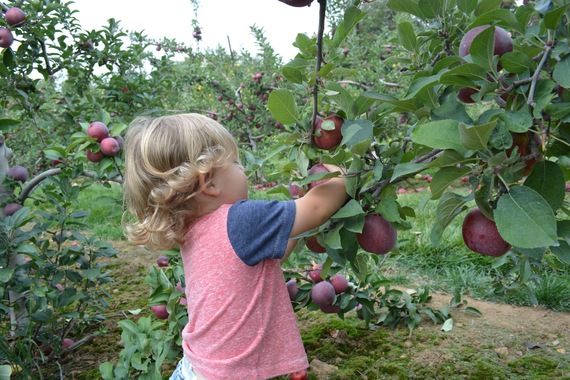 I didn't mean for it to get this way. I did cut his hair twice, myself. Just a little snip in the back to get rid of the rat tail that was forming. But the second time, it came out a little crooked. So I lost my confidence.
Then I kept meaning to take him to get it cut, but I never did -- really out of pure laziness. Eventually, it got to a point where it actually became a style. He looked like he should be in a boy band, with his hair all shaggy and side-swept. Summer came, and it got even longer. People started referring to him as a "surfer dude." He looked like he belonged on a California beach with a board under his arm (a toddler-sized one, at least). His hair also seemed to fit with his attitude -- he's an adrenaline junkie, a no-fear kid who probably will grow up to surf and skateboard and excel at all manner of extreme sports. He has a laid-back, happy-go-lucky smile on his face most of the time. So his hairstyle just matched his personality.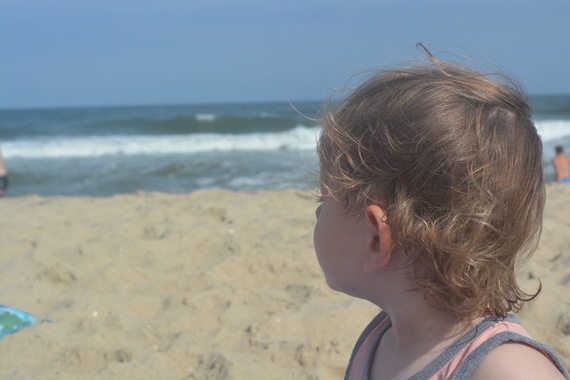 But the summer is long over. It started to dawn on me that maybe he needed a different style for school, for holiday pictures. One that reflects the changing of the seasons, the end of the lazy days of summer and the beginning of winter. But I still can't bring myself to get it cut.
Most people remark on his hair. Often it's admiration -- "Look at his beautiful hair! Don't cut it!" -- although it's usually women who say that. Others (usually men) will joke about it, saying things like, "What is he, a hippie?" I'm not really sure what's wrong with being a hippie, but that sounds like an insult. Others still (my husband included) think our son's hair is somehow a hindrance, that it gets in his eyes or hangs over his ears. OK, I have seen him brush it out of his face with his hands. But I try to keep his bangs pushed to the side, and generally his long hair doesn't seem to bother him. I have had an urge to put it up in a man bun, though, which he's adamantly refused.
But why don't I want to cut it? What am I afraid will happen? First of all, I hate change. I know that when it happens, I will cry. I'll make them sweep up all the hair from the floor and I'll save it in a little plastic baggie. (I'm serious. I still have his umbilical cord stump. Don't judge.)
It's not that I think he needs to look like a boy, although he has been mistaken for a girl a couple of times. I don't think there's anything wrong with a boy with long hair. Why do we have to adhere to gender stereotypes anyway?
At the same time, I think it's inevitable. He has little baby hair, with little wings that come out from the sides. It's adorable, but it makes him look younger than he is, and he's already small to begin with. Maybe I don't need to go all or nothing with it -- maybe he could just get a little trim. But I worry that the hairdresser won't follow directions and will cut it all off anyway. And then I'll look at him, with his short, responsible-looking, big-boy haircut, and I'll wonder where my little baby has gone.
Because ultimately, I just don't want that kid to grow up.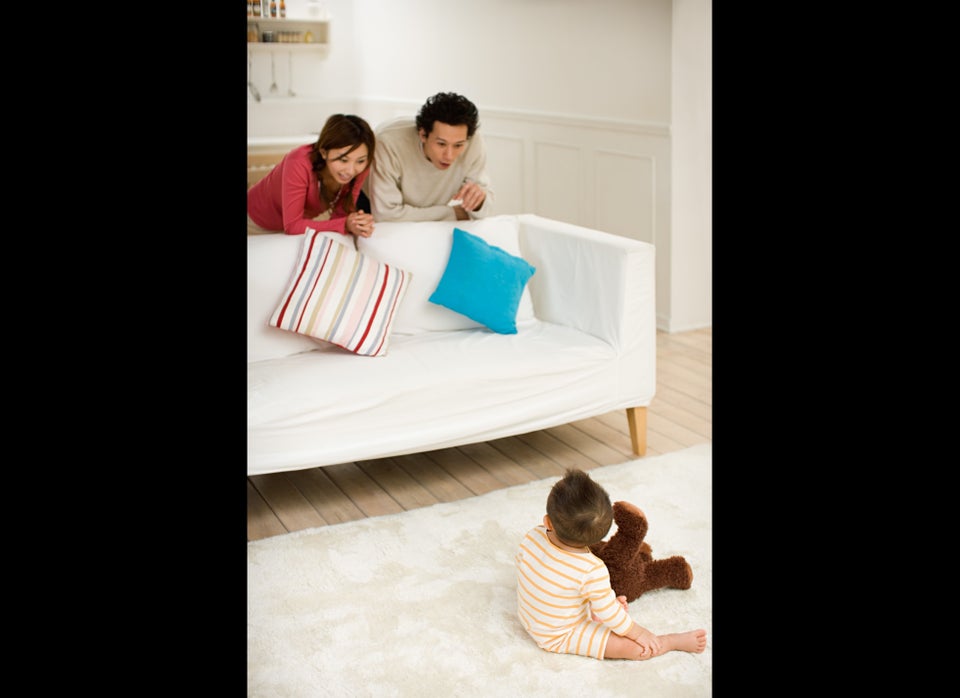 7 Things You Didn't Know About Toddlers