When to Jump is a curated community featuring the ideas and stories of people who have made the decision to leave something comfortable and chase a passion.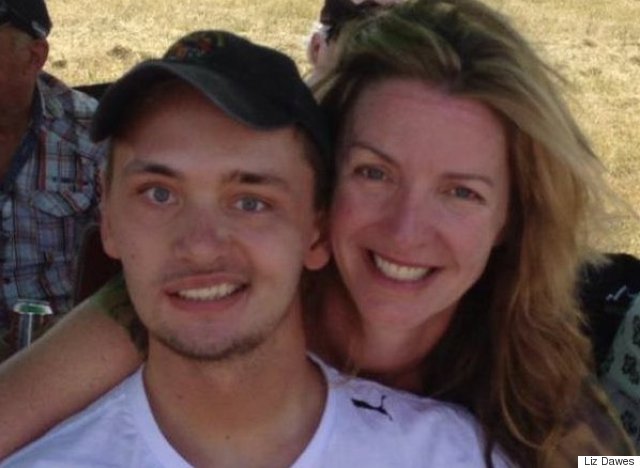 In 2011, if you asked me what I knew, or wanted to know, about brain cancer, I would have given you a frightened, concerned face -- one that reads, why are you even asking such a question?! -- and said, "thankfully not much, it sounds deadly and scary."
Now, five years later, I won't pretend to understand something so complicated. But I will say that my initial response is still correct: brain cancer IS deadly and it IS scary.
We began the Robert Connor Dawes Foundation in Australia (our home) and the U.S. (our birthplace) just months after my son Connor succumbed to this disease in April 2013. We carry his amazing energy, now spirit, into all we do. Inspired by Connor, our whole family jumped into carrying on his legacy through this foundation.
Connor was a bright, quirky, kind intellectual. He loved reading, Latin, chess, math, solving a Rubik's Cube...if it was anything game related to intellect, he was "all in."
And Connor was passionate about rowing. Just months before his diagnosis, he ran an 18km route from our home in Sandringham, Australia to the Mercantile Boatsheds, training for what he hoped would be a spot in the coveted 1st VIII boat on his team. The day before his surgery, in early December 2011, he was sent an invitation from Stanford to attend summer school.
After Connor passed away, our family had a pressing urgency to begin an important movement in his name. We were determined to do what we could so other young people and their families didn't have to endure this excruciating loss -- a waste of a life gone too soon. I left my job to lead the organization. We're enlisting the youth -- his demographic -- and haven't wasted any time.
It's all new. I've never played the role of executive director of a non-profit, but I'm giving it all I have. Every day is something new.
We've come a long way, and are truly making a movement. Last year, 2500 people took part in Connor's Run, an athletic walk/jog/run that moves along the same course that Connor would follow to the boathouse. We raised over $400,000, making it the largest event for pediatric and young adult brain cancer in Australia.
In the United States, the Stanford and Wisconsin University's men & women's crew teams competed in the inaugural "Connor's Erg Challenge", a 100km live-streamed, virtual competition in October of last year. We donated the money raised to each school's paediatric neuroscience department.
When our family jumped...and boy did we jump...we had no idea! No idea of what we were jumping into, if we should have even bothered jumping, how long we'd stay after jumping and if it would really matter.
Now, 2.5 years on...it feels like we are jumping every day: into new challenges, new opportunities, new ways to make a real difference.
Connor was brave beyond comprehension during his illness. He lived his life jumping, with no regrets and eyes wide open. And so too, will we.
When to Jump is a curated community featuring the ideas and stories of people who have made the decision to leave something comfortable and chase a passion. You can follow When to Jump on Facebook, Instagram, and Twitter, and learn more about the Jump Curve framework here. For more stories like this one, sign up for the When to Jump newsletter here. (Note: The When to Jump newsletter is not managed by The Huffington Post.)