When people ask me what I've been up to lately, it's always a really easy answer for me.
"I started a meal kit delivery service!"
I'm a classically trained Chef of Le Cordon Bleu in Paris, and a professional chef who left the restaurant world after opening three highly successful restaurants, to start a meal kit delivery service. I can understand why some people may be bewildered.
"What about Food Network?! Are you going on any more shows soon??"
"What about Top Chef? Think you'll ever be on Top Chef?"
"But when are you going back to the restaurants?!"
In the days of celebrity chef culture, you simply cannot turn on your TV without seeing a reality TV cooking competition. I admit, I fell victim to the hype too. When Guy Fieri invited me to compete on Guy's Grocery Games, I couldn't resist. I mean honestly, who doesn't want to run around a grocery store and try to cook great food in under 30 minutes? I ran as fast as I could, smiled as big as I could, and cooked my heart out. Can you believe I actually won $16,000 while having the time of my life?
And a few months later, when I was invited to go up against Bobby Flay on Beat Bobby Flay, heck yeah, it was on! I found a competitive nature in myself that was previously undiscovered. I lost by one vote to Bobby, but I was truly honored when he complimented my skills as a chef and a competitor.
I loved the rush of it. It reminded me of a restaurant opening. I had opened 3 highly successful restaurants in 4 years; one could say I was addicted to the chaos. But after 4 years of go, go go, a few cooking competitions, and more press than I ever imagined I'd get, it was time to slip under the radar. While the controlled chaos, the rush of the restaurant, and the long kitchen hours had served me VERY well in the past, suddenly I began questioning my TRUE passion for this industry. Why did I get into cooking in the first place?
I had a hard time finding the answer initially, but it wasn't until someone asked me this very important question, when it came to me instantaneously.
"What pisses you off?" I was asked.
"Bad food". The words escaped my mouth so quickly, I imagined myself trying to grab them as they exited my mouth and put them back in, buried somewhere deep in my belly.
"Bad food? Go on" she was intrigued.
"Bad food pisses me off. When people eat disgusting food. Or when they are okay using genetically modified produce. Do you have a friend that just doesn't know how to cook at all? How do you get through life not knowing how to boil water? Or those friends that won't try a certain food because for some reason they grew up thinking they didn't like it (probably because their parents didn't like it), and now they won't try it at all? Ugh! Just try a bite! I wish people appreciated good food. I'm not talking FANCY food, I'm talking GOOD, WHOLESOME, food. I wish people cared about the food they put in their mouth. I wish people made an effort to understand our food system, and for crying out loud, I wish that people would at least be willing to try something new from time to time."
It became very apparent that I had some serious passion for the food industry. I wanted to educate people - on food, on cooking, on how much fun you can have in the kitchen. I wanted to bring this amazing Southern California produce to as many people as I could. And for crying out loud, I wanted people to be willing to try something NEW.
What is a meal kit delivery service, you ask?
Meal kit delivery services are the new wave of the future. Getting fresh ingredients delivered to your doorstep not only saves you time, and hassle (say so long to those annoying after-work grocery story parking lot wars), but has a multitude of other benefits that you haven't considered.
Save on Waste
Gone are the days of buying a bunch of basil, using 2 leaves, and watching it wilt away in your vegetable drawer. Every ingredient in your meal kit is pre-measured and pre portioned, so if the recipe calls for 2 leaves of basil, that's exactly what you're getting!
Learn a Thing or Two
It's so easy to cook the same 10 meals on repeat for months at a time. Humans are creatures of habit. But..wouldn't it be nice to spice things up a bit?! Maybe you've never really learned how to get a hard sear on a steak. Perhaps you've never even considered what a reduction is. Before you know it, you're a master chef! Your baked chicken breast and roasted potatoes repertoire has suddenly turned into seared salmon with caramelized root vegetables, and homemade dill infused butter. You're impressing yourself, even!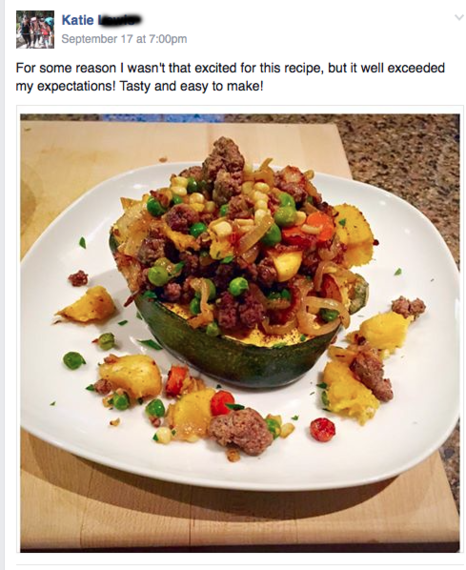 Try New Foods
Along with learning new techniques in the kitchen, you're exposed to SO many different types of produce, and in some case, proteins. The beauty of the meal kit is that while you do get to select which menu you'd like to cook, the recipes by nature will have ingredients that you do not flock to often. Maybe you've seen kabocha squash at the store (it's beautiful, isn't it?) but you've never known what to do with it or how to even get in to it, so you avoid it. But NOW! You have a really delicious sounding and easy to follow recipe, accompanying this kabocha squash, and you are ready to take on the world.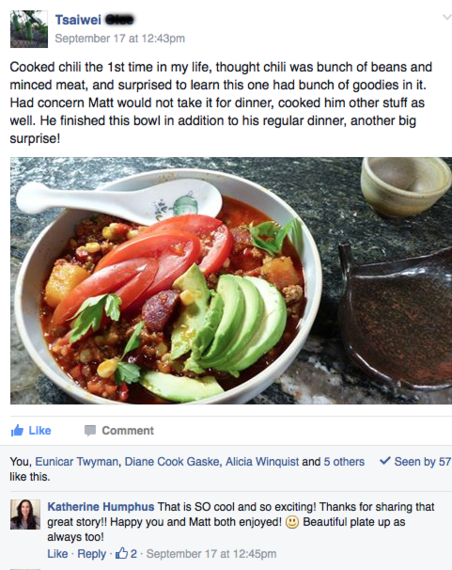 Avoid the Headache
Sometimes you don't even realize how much of a headache planning lunch or dinner every day, 7 days a week, can be, because we HAVE to do it. It's not an option. We have to eat, several times a day, every day of the week. When the headache kicks in, we succumb to bad food (the drive thru starts calling your name!) But if you take the headache out of planning, shopping, and prepping for dinner, just 3 days out of the week, out of the equation, oh man does it feel good.
When you order a meal kit, you avoid the headache of...
-searching for a recipe to cook
-going to the grocery store to buy the ingredients for that recipe
-having to go to the other grocery store because the first grocery store didn't have the last item that you needed
-unloading the car of groceries
-putting the groceries away
-going through every drawer, cupboard, and pantry to find all the ingredients needed to finally cook one recipe
-wondering what you're going to do with the rest of that $7 bottle of caraway seeds that will probably end up in the trash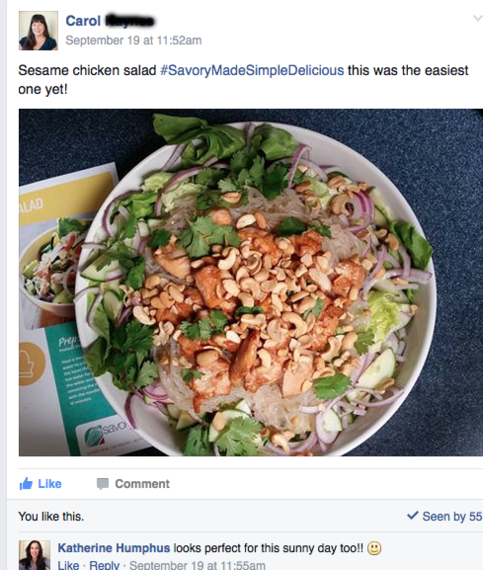 Starting a meal kit delivery service has been my solution to what pisses me off. I'm able to literally bring farm fresh produce to people's doorsteps, while teaching them how to cook with it. I'm introducing people to new cooking techniques - giving them the confidence to expand their culinary skills. And most of all, I'm giving people an appreciation for what GOOD FOOD is, and can be.
So, am I going back on TV anytime soon? Am I going back to the restaurants within the year? I'll leave that for the others, I'm too busy following my passion.