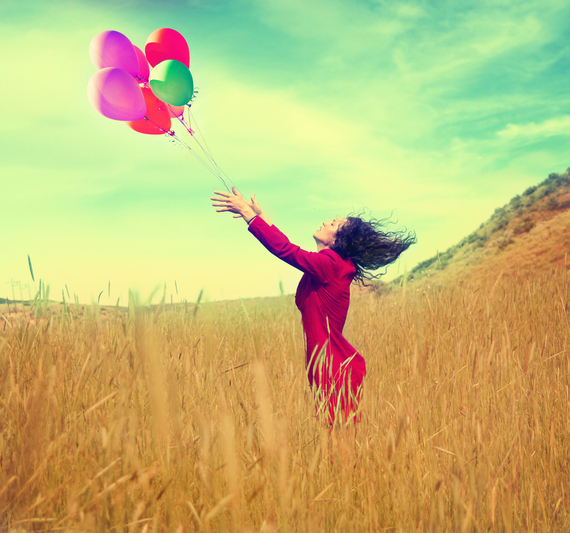 In every successful small business owners life there comes a point when they need to decide if they want to expand and turn their small business into a mid size business or if they want to stay a small business. When I had to make that decision, I decided to let go instead.
As a small business owner of a retail store. I worked three hard years to build a strong business. I imagined the murals on the wall that came to life as the beginnings of the store came together. The joy and satisfaction of picking the merchandise to serve the customers was truly fulfilling. The highs and lows. Sitting at the edge of the seat every Christmas, wanting everything in the store to sell out but yet have some merchandise left so it doesn't look empty.
The emotional roller coaster ride of hiring, training and losing the best employees. Building a brand, a system, a process that was a living breathing life of its own. It was an exhilarating experience.
Until one day we came to the realization that to get bigger and not stay stagnant, we had to expand. We had to open another location.
Could I get a manager and open another location. Most definitely. But did it resonate with the kind of brand that I wanted to build? No.
For me to replicate what I had built, I had to spend time being physically present at all times so that I could tweak the processes and systems to suit the workings of that particular store. Building a cookie cutter business was not what I wanted to do and to execute what I set out to do, I had to go back to the basics. Which meant, I had to spend time away from my family and kids again and do what I had done three years prior. I wasn't scared of the hard work, oh no. But did I want to focus on building the business and not on my priority- my family. Wasn't that the very reason I started a business in the first place, to have the time to focus on my family?
One Saturday afternoon, I made the decision to let go. I let go of my retail store. It was excruciatingly hard and I took a lot of time to come to terms with it in-spite of the brave face that I put forward.
Although I didn't know this then, I have a more positive impact on my clients now, as I help them grow and strategize their next steps in expansion and marketing. Because I have been there and done that, I can help women entrepreneurs create a successful businesses with clarity and create the freedom of time and money so that they can focus on their priority. The greatest joy though comes from making women entrepreneurs bold and fearless and choose their own path just like I did. To help them let go of their fears and their limiting beliefs and forge ahead.
Are you making choices in your life today that are working towards your priorities or is it time to refocus.
We make decisions with an outcome in mind. Sometimes, those decisions don't serve our priority in life. By keeping at it and getting away from our priorities, we drown further into guilt and unhappiness. It is important to take stock of your priority, every week, every month and see if what you are doing currently really supports your priorities. And if it's not, don't be afraid to let go.
It feels scary and vulnerable. And yet, you will know it in your heart that it's the right thing to do. Just like I did at the pinnacle of success.
Letting go is a easier when you
1. Have a plan: Before you let go, build out a plan that will give you the hope and courage to take that step. Once you let go, there will be a million doubts that will creep in. Having a plan will deter you from straying from the path, keep you focused on the future.
2. Give yourself time: There will be times when you feel down or you feel like you made a mistake. It's perfectly normal to feel that way and give yourself time to get up and get going. Give your priorities a chance to catch up. Socrates has said "The secret of change is to focus all your energy not on fighting the old one but on building the new one".
3. When the doubts creep in, talk to a loved one who understands your reasons of letting go: My husband is my rock. He supported me when I took the plunge and he supported me when I let go. He went through my mood swings with me. Find your person. Find your Christina Yang from Grey's Anatomy, who will listen and understand at all times. Someone who doesn't judge and is there holding your hand.
4. Listen to positive affirmations: Listening to positive affirmations will help alleviate your mindset. It will help bring a positive and a self-empowering feeling. The words that we say or hear make us strong or weak and affect our inner thoughts, so choose wisely.
Letting go is hard but sometimes in life, focusing on your priorities is the best way to move forward. Have you let go of anything that was hard?
Calling all HuffPost superfans!
Sign up for membership to become a founding member and help shape HuffPost's next chapter