Recently I found myself wandering around a local downtown area near the San Diego coastline, aimlessly weaving in and out of independent shops in a very affluent neighborhood, when something caught my eye. For a moment I disregarded what I saw. The colorful paper beads had lost major significance to me because I became so aware of them from my many trips to Uganda: women and young girls rolling, gluing, and stringing the beads on the side of the dusty roads, then selling them for dirt-cheap prices to tourists. Even though we purchase many of them, it's very difficult to make this a sustainable business for women, because they do not have adequate access to enough customers.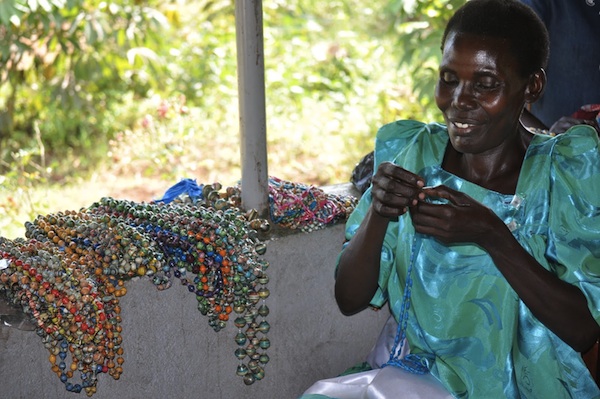 Photo by Vivian Glyck
Here on that busy coastal street, the beads are selling for upwards of $20 and range from bracelets to necklaces. Don't get me wrong, I do love those beads, and I wear mine everyday. We here at Just Like My Child Foundation sell (and sometimes raffle) them at our events to use for our program funding, and I often give them as gifts, but I would rather give the Ugandan women goats. I would rather give them a business that they can grow and sell in their own backyards. This way, they can depend on their own destiny and their own business prowess rather than depending on people half a world a way to continue creating demand for inventory.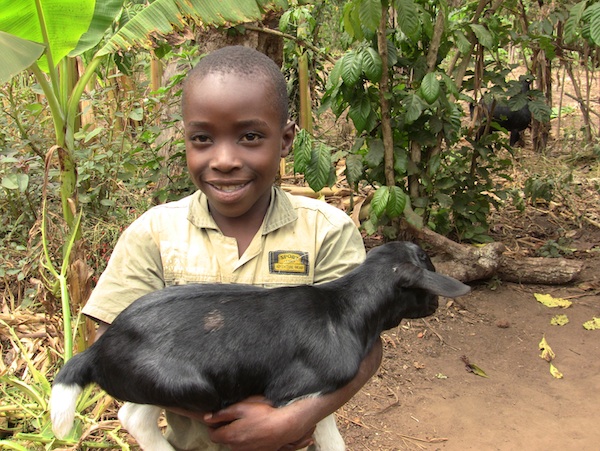 Photo by Vivian Glyck
The beads will become a commodity here, and with a lot of inventory, the prices will have to plummet to get rid of the extra pieces, which just furthers poverty in Uganda as well as making the women and young girls dependent on another's supply chain. Our purchasing habits are at best fickle, and the Ugandan ladies have no control over our buying power. This is why we have teamed up with Bishop Asili Hospital and created Project GRACE. Project GRACE is a microenterprise program that provides a small loan (poultry or livestock, and goats) with intensive training to help create a self-sustaining business that will support Ugandan families.
The beads are beautiful, unique, and not always easy to come by; however, neither are goats in Uganda. Take some time and read about Project GRACE and how we have created sustainable businesses and practices for rural Ugandan families. You can also send a goat to a family in Uganda (check out how here). Also, please share with us your thoughts on the subject.
Popular in the Community