Today reminded me of why I love start-ups so much. My business partner Rustin Banks (creator and CEO of TheBlogFrog) and I spent the day holed up in the Boulder Public Library working on arguably the most important presentation we'll ever make. Our mission is to bring social features to blogs and begin building the foundation for the next social platform. See, the next Facebook will not be another Facebook. It will be thousands of smaller online communities tied together by a common platform. There are just two of us (and a slew of partners, supporters and investors). No fancy office, no corporate salaries, no entertainment or travel budget. Just two people fighting hard to turn a great idea into a reality that will change the status quo.
I absolutely love the early phase of a start-up. Almost to a fault. To me, there is no other stage at which the realm of possibility is so huge. If you are starting with nothing, all that exists ahead is pure potential and you get to decide what is possible. We get to sit in a library cubicle, on a park bench or random coffee shop and decide what we will build, what it will look like, and how we will solve our customers' problems. No one can tell us it's not possible because frankly, they don't know. Nobody knows. If you live in a world of unknowns, all there is left to do is create.
My first job out of college was with a big telecommunications company marketing high speed data networks. At the time, they had 80,000 employees. I had a nice salary, a matching 401K, a cafeteria in the building, and an excruciating four-year wait from product conception to market launch. I just thought that was the norm. Then I moved to Boulder, Colorado and discovered the tech start-up scene where entrepreneurs were turning passionate ideas into real companies within months. Little did I know I had landed in start-up heaven.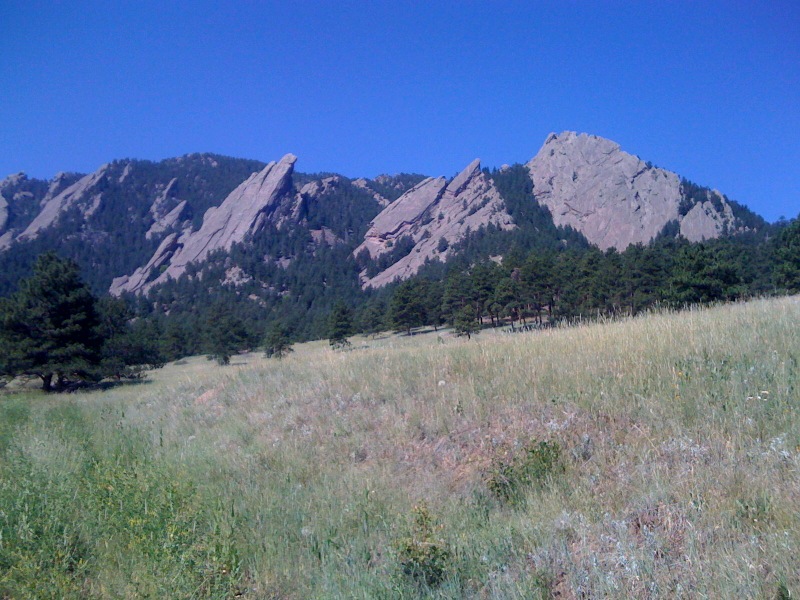 Boulder is an ideal place for early stage start-ups for several reasons. First, there is a wealth of entrepreneurial talent. The outdoor culture, innovative spirit, and academic environment seem to attract creative types who want to nurture their ideas in a supportive, encouraging environment.
Second, there is a highly influential investor community. Local investor firms include Foundry Group, Sequel Venture Partners, Vista Ventures, Access Venture Partners, Boulder Ventures, and many more. These investment firms have helped fund some of the most successful tech start-ups around including TopSpin Media, Matchlogic, LeftHand Networks, Newsgator, Vericept and hundreds more.
Boulder is also home to TechStars, an organization created to provide seed capital and mentorship to startups. You can find hundreds of techies and marketers alike at the Boulder/Denver Tech Meetup held monthly on the University of Colorado campus and teams of start-up junkies participate in Startup Weekend and Ignite Boulder, all local events designed to feed the local entrepreneurial network. All of these in combination make for a thriving and dynamic start-up scene.
For me there was no turning back. 15 years and six start-ups later, the early stage is still my favorite. If you are the type of person who likes lots of constants in your formulas and the variables make you nervous, a start-up might not be for you. But if you thrive on the adrenalin and sense of freedom that comes with creating something from nothing, you might want to give it a try.
Popular in the Community