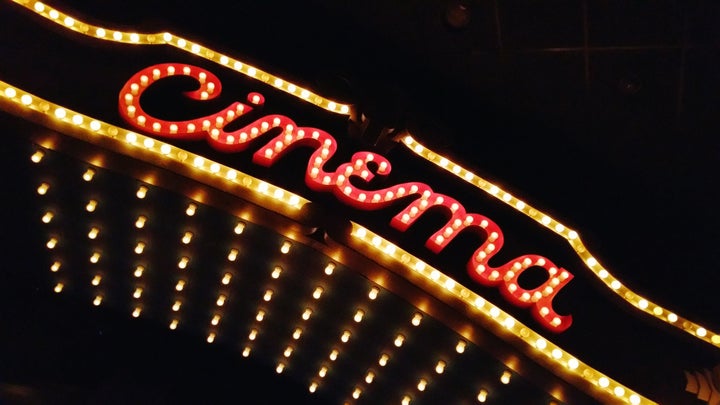 The Oscars are just a week away and it's one of my favorite times of the year! There were many extraordinary films in 2016 and it has been inspiring to see so many that have already been recognized by SAG, the Producers Guild, the Hollywood Foreign Press and many others. The Oscar for Best Picture of The Year is the biggest award of all. The film that wins each year joins the galaxy of past winners such as It Happened One Night, Gone With The Wind, Ben-Hur, The Sound of Music, and Forrest Gump.
I have always loved the movies for so many reasons ― they can move us to tears, to 'laugh out loud' laughter, or even make us stand up and cheer. They are touchstones to our lives and a mirror into our world.
My utter enchantment with the silver screen goes back to when I was a child, to a time when my parents took me to a Saturday matinee. I would sit in the darkened theatre and as soon as the light from the projector spilled onto the giant screen, I was awed and starstruck by the extraordinary talents from the likes of Cary Grant, Sophia Loren, Gene Kelly, Myrna Loy and so many others. As I sat there watching the screen with wonder, I would pretend that I was one of the characters, fantasizing traveling on a train to a mysterious city, or falling in love with a handsome stranger!
I love when a film is so well done that it provides moviegoers with emotional connections to its characters, sometimes even to historical figures. I cannot travel to Mars, but I can experience what it might be like through the action in The Martian. I wish I could've been able to sing and dance like the brilliant Debbie Reynolds, but I think her many performances brought me as close as ever to what it would truly be like. And the technology in animation today opens whole new worlds to moviegoers.
Hollywood's tradition of excellence continued in 2016 with films that brought us a wealth of meaningful stories. From the story of Troy Maxson, played so beautifully by Denzel Washington in Fences, whose lost dream of being a baseball player leaves him bitter and affects his family; to Hidden Figures which tells the little known true story of the brilliant African-American women at NASA who were the brains behind the launch of astronaut John Glenn into orbit; and to the joyful musical La La Land, which lovingly pays tribute to the great musicals from the past. I also cannot forget the moving stories and touching performances in Moonlight, Manchester by the Sea, Hacksaw Ridge, and Jackie.
I applaud the many brilliant filmmakers and actors of 2016 and in their honor I'm going to head to the theater this weekend and I encourage others to do the same. I'll save you a seat on the aisle!
Calling all HuffPost superfans!
Sign up for membership to become a founding member and help shape HuffPost's next chapter
BEFORE YOU GO